Friday night, October 20, was a perfect time to air the new Mario Van Peebles-created SyFy series "Superstition." To celebrate the inaugural episode, Brad James and Van Peebles hosted a pop-up screening at rolling out's Atlanta studio, which welcomed tastemakers and film & TV industry insiders. The #PopUpMeetandTweet raised social media awareness about a SyFy show hitting the network and showcasing Black people, which is rare for this genre. During the night, "Superstition" trended No. 3 on Twitter. Mission accomplished.
The entire cast was handpicked by Van Peebles in conjunction with George Pierre Casting. Principle actors in the lineup include Demetria McKinney (playing May); Brad James (playing Calvin Hastings); Robinne Lee (playing Bea Hastings), Morgana Van Peebles (playing Garvey), Tatiana Zappardino (playing Tilly), and Mario Van Peebles as the handsome family patriarch, Isaac Hastings, who's wise and physically strong. With his warrior heart and arcane knowledge, Isaac and his family may be the last line of defense to save mankind.
There is witchcraft, evil spirits and occultism that are all a part of the Hastings family business. Calvin left home at 18 and returns after serving 16 years in the U.S. Marine Corps to reunite with his family. But, the reunion was cut short by a string of killings instigated by a supernatural villain only Calvin and his family can take down. During the first episode, violating a superstition, an officer touches a cursed gold coin and transforms into a reptile that has an appetite for human flesh.
Van Peebles, a highly regarded director, actor, producer and writer showcases a creativity that's unmatched. His directorial skills were most recently witnessed in the retelling of the epic miniseries "Roots," starring Forest Whitaker and Matthew Good. An independent filmmaker to his core, Van Peebles grew up watching Melvin Van Peebles, his maverick filmmaker father, so we've expected nothing less of him.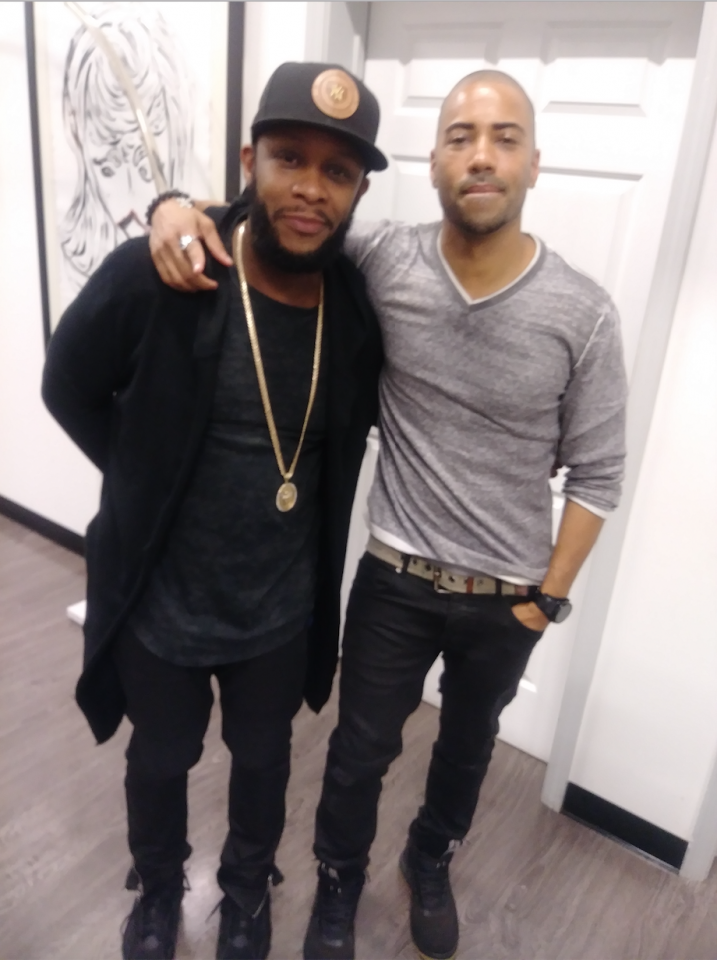 Special thanks to Greg Cole of Atlanta-based Nancy's Pizza of Chicago. Our condolences to Cole who's mom passed away last weekend.
Please tune in tonight at 10pm ET to the SYFY Network. Check your local listings and check out the photo gallery of all the fun that took place during the "Superstition" pop-up screening.