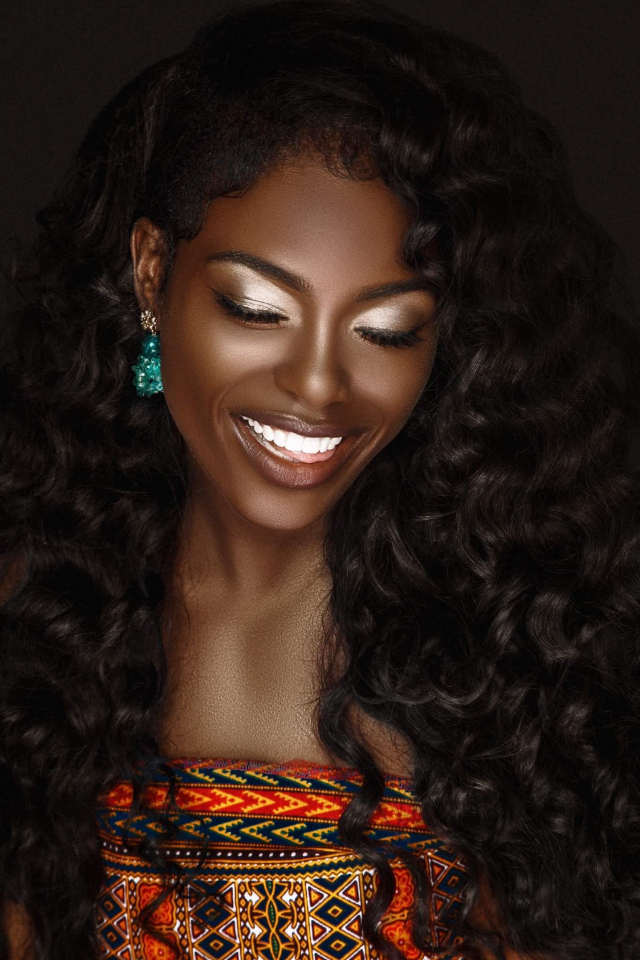 Not only is rapper and model Omerettà the Great an amazingly talented lyricist, she's blessed with a beauty to match her skills. With her glowing skin and bright smile, we just couldn't help but to want to know how to achieve her look. Read on as Omerettà shares her simple secrets to perfect and radiating skin, and how beauty plays a role in the success of female rappers.
What's up with the Vaseline? We've seen it in a lot of pictures, so what's up with it?
Well, I've been using it for a long time. I used to use hair grease and then I started using Vaseline, it just works [well]. I put it on every morning and it works better than anything. I don't use lotion on my face. Vaseline [better] protects your face. I use it for everything.
What's the secret to your glow? Would you say it's the Vaseline?
Yeah, it's the Vaseline and I drink a whole lot of water. That's mostly all I drink; a lot of water every day.
What is your go to skin care product?
Oh yeah, just the Vaseline, that's all I use. For real, that's it.
What is your go-to makeup product?
I g[hace] these eyeliners that I use for my eyebrows to make them darker. And I put a lip liner around my lips, along with the vaseline.
If you could be a brand ambassador for any beauty company, who would it be?
Rihanna just opened up a new line; it would probably be for her.
What is the importance of beauty care, especially as a female rapper in a mostly male-dominated industry.
I feel like that's with anything in the entertainment business. You have to look like who you say you are. If you look crazy and tore up nobody is going to take you seriously so you got to always be on point. You have to keep yourself up.