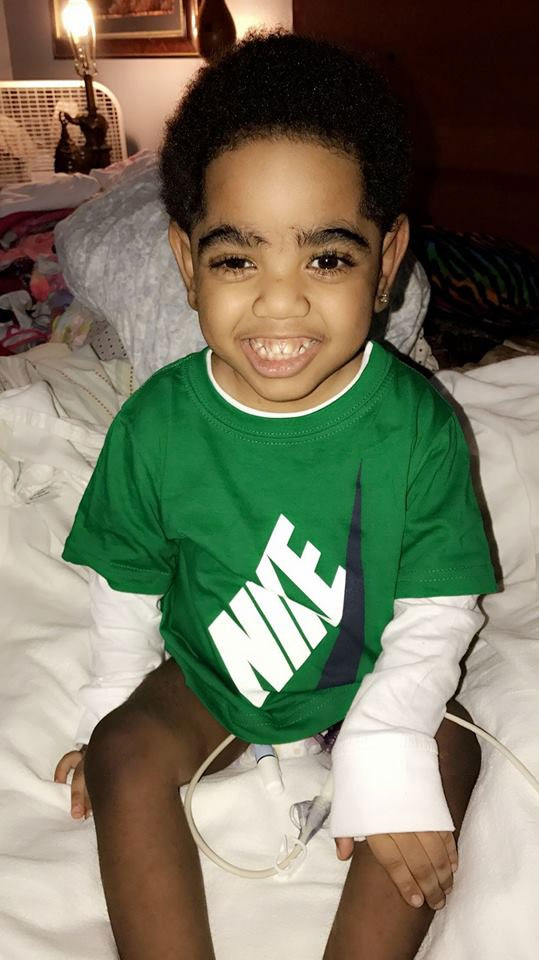 A child's life is hanging in the balance in Atlanta because of a hospital's cruel decision. AJ Dickerson, 2, was born without kidneys and is medically fragile. It was determined that his father, Anthony Dickerson, was a perfect match and plans were made to transplant his left kidney to his son. But because of a parole violation, Emory Hospital in Atlanta changed its mind to go forward with the transplant procedure. The hospital sent a letter to the family that stated, "The Living Donor Transplant Team at Emory has asked Mr. Dickerson for evidence of compliance from his parole officer for the next three months. We will re-evaluate Mr. Dickerson in January 2018 after receipt of his completed documentation."
But Baby AJ can't wait until January 2018; he is now fighting for his life. This morning, noted Atlanta attorney Mawuli Davis announced that Baby AJ has taken a turn for the worse. According to Davis:
"The family of 'Baby AJ' Burgess is en route the emergency room and asks for prayers from the community as Baby AJ battles a peritonitis infection.  AJ is waiting for kidney transplant surgery but his father, who is his perfect match donor, has been denied the opportunity to donate his kidney to expedite the process of transplanting a new kidney. The family is desperate for help to save Baby AJ's life and is asking for assistance from anyone who may be able to expedite the process of transplanting a new kidney."
For more information, contact the Davis Bozeman Law Firm at (404) 244-2004.