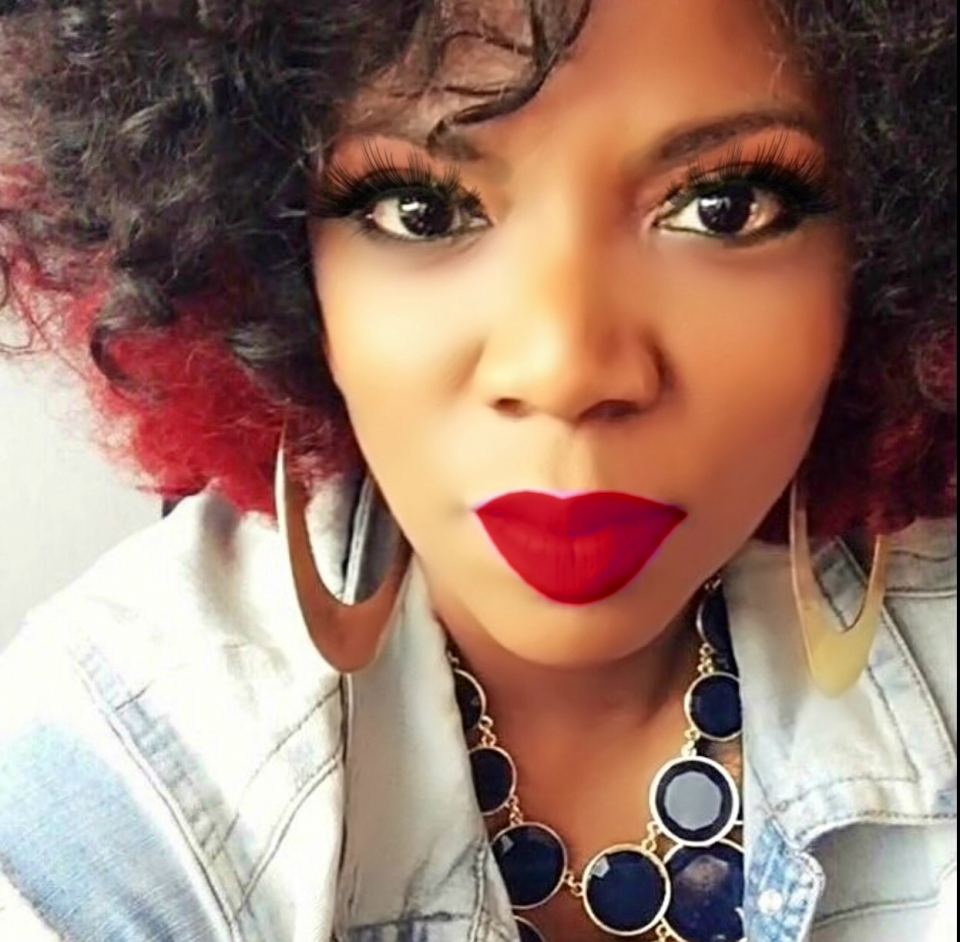 Gina Miller is a music industry veteran who recently became one of its few women in key leadership positions. She is an accomplished and respected music executive who, unbeknownst to many, is also a masterful pianist and singer in her own right. She is an encourager to everyone with whom she comes in contact, with a relentless work ethic and commitment to excellence. Above all, Miller, an eOne Music VP and general manager, is the proud and doting mother of two sons. Miller epitomizes that, through faith, commitment and focus, one can do well while also doing good.
Describe your leadership style.
I would say I am a linear thinker in a lot of areas, but I am a more nonlinear leader. I am creative, and it's important to me to build leaders. I'd like to think everyone is an entrepreneur. I need to empower and equip everyone physically, financially, educationally and socially to hold down their corner and the role or part they play like it's their own. If you can get everyone to take ownership like our business is their business — that is key. Along with respect, being open, flexible and being willing to communicate. The last thing is being invested in who they are beyond our business.
What is your personal mission statement?
"So much of the world is down; I want to be one who lifts. So much of the world is dark, I want to share my light. So much of the world is broken; I want to be a part of its healing. So much of the world is unloved, I want to be one who loves."
How does having a degree benefit you and your clients or organization?
You cannot have too much education. I have a bachelor's of music degree from Belmont University, and I have a lot of other training that helps me every day. I am a licensed music teacher, I have a real estate license, and I study trends and new technologies daily. I attend conferences, speak often with my colleagues, read books and articles posted by experts, and keep up with trade insights. I am constantly challenging and opening myself to be sharpened, learning wherever and as often as I can.
What three skill sets are critical for the future executive that you hire for your organization?
Innovation, passion, trustworthiness, dedication and kindness. You can learn skills, but you cannot teach passion.
How do you utilize technology to benefit your organization?
We absolutely use technology. In the music industry — from recorded music, marketing, promotions, and the selling and advertising of products — there is no way to not utilize it. Technology has changed the way we do everything from releasing music to how we discover music, and technology is changing daily.
What social media platforms do you engage in the most?
I absolutely love Facebook, LinkedIn and Instagram. I enjoy Twitter too, but with those I am really engaged.
What professional organizations do you support?
I am a member of the National Academy of Recording Arts and Sciences (NARAS / The Grammys), the Gospel Music Association (GMA), the Stellar Awards Gospel Music Academy (SAGMA), and the National Association of Professional Women (NAPW). I am the Nashville Network Leader for the National Association of Black Female Executives in Media & Entertainment™ (NABFEME), and a member of Women In Music (WIM), as well as many other organizations. I am the founder The Executives Link, a mentoring networking group for females of all ages. We encourage empowerment, executive leadership, education and entrepreneurship. I am a lifetime member of the National Association for the Advancement of Colored People (NAACP), and a lifetime member of Delta Sigma Theta Sorority Inc.
Describe your networking style.
I network by taking time to listen, hear and see people. No matter where I am, I am always looking for who I am supposed to see, meet and know. Nothing just happens. So there's an expectation. I always look to see how I can connect with, benefit from or serve those that I meet. I am intentional and I intentionally take the steps to engage and figure it out. It requires that instead of saying no, you say: let's figure it out — how so?
If you were giving a graduation speech to college students, what would the title of your speech be? Why?
"You Are Already Enough." You already possess so much power. This is my mantra. Everything you need, you already have … and who you are right now is enough to do what God created you to do, and be who you are supposed to be.
Name your two favorite vacation destinations to relax and recharge. Share why.
If it includes water (lake, pond, river, or ocean) — I'll take it! … If I had to pick a frequent destination, I would go to the Florida panhandle. It's close and affordable, and the seafood is good! It is quick and easy to get to the sugar sand beaches and turquoise waters of its paradise.
What are you currently reading? What are two of your favorite books?
I'm reading several books on leadership and I am studying leaders in the Bible too. I am enjoying seeing the comparison…similarities and contrast between the spiritual and mainstream context. Some of the leadership books I am reading are: No Drama Leadership by Marlene Chism, Successful Women Speak Differently, by Valorie Burton and Lean In by Sheryl Sandberg.
Name three business or political leaders who inspire you.
Oprah Winfrey
Tomeka Hart
Cathy Hughes
Name your favorite sports team and hobbies.
I don't have a favorite team per se. My household loves football and the Philadelphia Eagles. I have two sons. They are athletes, so whatever sport, or whatever team they are a part of, I am cheering and all in. Yes, I am that mother.
I love to sing, play the piano, discover new music/ artists and write poetry and ideas. I write about a myriad of things, almost nightly for fun.
Share two of your favorite quotes that motivate you.
"Beautiful Girl, you are already enough."
"There's nothing to do; confidently be."
Both of those are my own. The thing I love is, while they motivate me, I have proof that those words also help inspire and motivate so many.
What album do you currently have on repeat?
Such a difficult question for someone whose life really is music. My days and nights are not without music, of many different genres. I have all of our artists' music on repeat. But outside of the music that includes my work family, I love gospel, hip hop, jazz and classical the most. In heavy rotation on my personal playlist is Jill Scott's entire discography, and Al Green's "Call Me," is also on repeat. Although recorded in 1972, I listen to it several times a day.