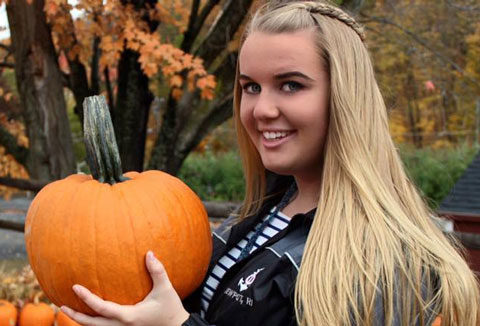 Brianna Brochu is a freshman at the University of Hartford. She shared a room with a beautiful Jamaican student named Chennel "Jazzy" Rowe. Brochu was so jealous of Rowe's looks she called her "Black Barbie" and admitted she poisoned her and attempted to infect her with menstrual blood and fecal matter.
Rowe noticed that her roommate did not like her and posted a video where she described Brochu as acting rude for no reason. But then she noticed she was getting sick and stated in the video: "It started with throat pain. I thought maybe because it's colder up here, I'm just catching a cold. After a month it got to the point where I had extreme throat pain that I couldn't sleep, to the point where I couldn't speak. I'm spending my own money that my parents give me for food and groceries, the health centre on campus is not free – in fact they're expensive."
Later Rowe found the following post on her roommate's Instagram account: "Finally did it yo girl got rid of her roommate!! After 1 1/12 month of spitting in her coconut oil, putting moldy clam dip in her lotions, rubbing used tampons on her backpack, putting her toothbrush places where the sun doesn't shine and so much more I can finally say goodbye Jamaican Barbie."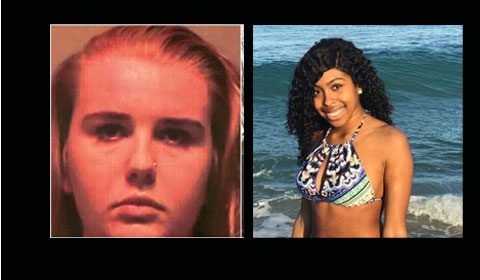 Rowe went to university officials and attempted to press charges against Brochu, but she stated that the school seemed to be taking too long. Brochu was arrested and charged on Oct. 28 on misdemeanor charges of third-degree criminal mischief and second-degree breach of peace. Her bail was set at $1K and she was later released. Brochu faces six months to a year in jail for her racist actions.
University of Hartford President Greg Woodward stated in an open letter to the campus, "I am writing to you this evening to send a strong message regarding an incident that is deeply upsetting to me, our students, faculty, staff, and alumni. One of our students was the alleged victim of bullying and her story was shared across social media. Let me be clear: the accused student's behavior was reprehensible and does not reflect the values of our institution. Let me also be clear that I am confident the University has taken all steps to pursue this matter seriously, and will continue to do so."