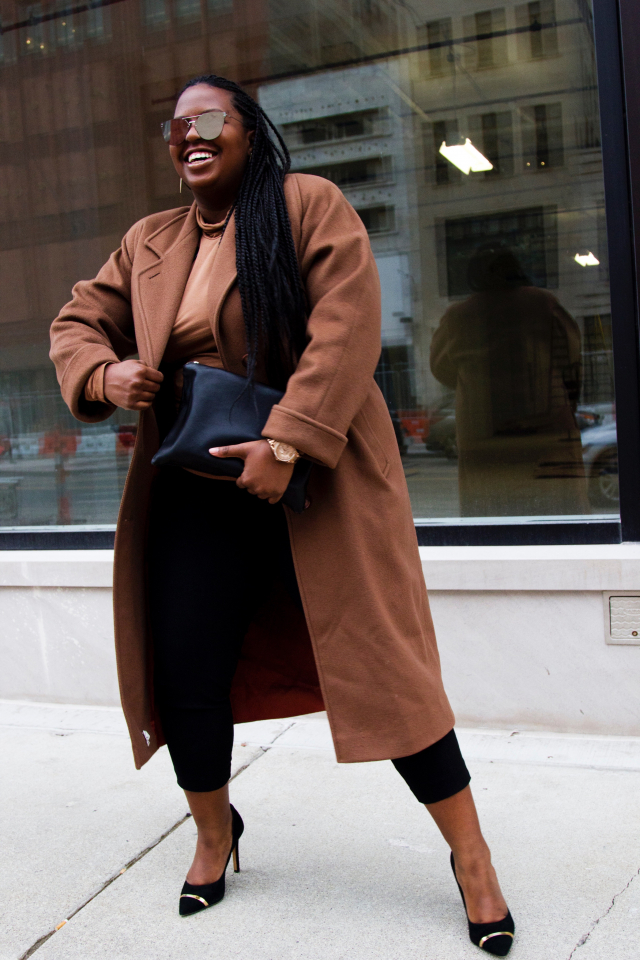 Amber Lewis is making power moves. As the head of digital and social media for Detroit, she creates the narrative for one of the biggest metropolitan cities in the U.S. If there's newsworthy content happening in the Motor City, she's the go-to person for communication and transparency.
How did you get the position as the head of digital and social media for the city of Detroit?
I attended a workshop with the Marcus Graham Project, which is an organization that focuses on getting minorities into advertising and marketing careers in January of 2016. During this workshop, we had a week to create a social strategy for our client, which was the city of Detroit. At the end of the week, we presented to the chief of staff, Alexis Wiley. She liked how I was honest about what was wrong with the city's social presence, and also that the strategy my team and I created supported how it could be right. I gave her my résumé and she said she would bring me in for an interview and in February, she did. I emailed her weekly to check on the status of my interview, and from there, she called me at the end of March to offer me a position. I ended up starting in mid-April.
From the time I interviewed, until the time I started, I would ride past the city-county building saying, that's my office. I would speak the title that I wanted. I truly believe that because of divinity and God's plan, manifestation, and persistence, I have this role.
How has your education helped you in your current position?
My education has helped me tremendously! I studied advertising, with a track of media and management at Michigan State University, and I apply my major every day. It taught me what consistent branding is, how to create effective strategies and plans, and the art and science of advertising, comms tactics, demographic research, analytics and social media. I had my first social media gig as an undergrad student where I acted as the "Advertising Executive" for Mootown Creamery in Eastern Market.
The Women's Conference took place in Detroit Oct. 27-29. What impact did a conference like this have on the consciousness of women, and American society?
Any space where women can come together to be vocal, supported, transparent, and create change is a space where monumental things happen. The conference was so solution-oriented. There were women who voiced the needs of their nonprofit or business, and other women who provided that service who instantly offered to support from panelists to attendees. Today, spaces like these are needed. Over 4K women from all walks of life united for the cause of womanhood. It was powerful.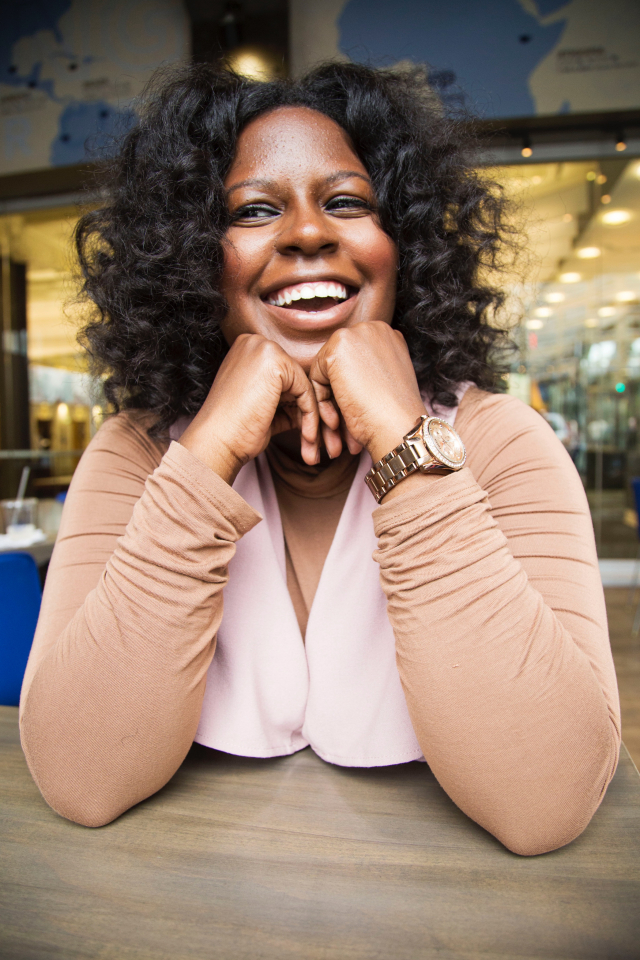 How important is it for young people to develop their skills prior to entering the corporate space?
We all have skills, but it is important that we know what they are and work to polish them. Knowing your skills will guide you into knowing what kind of space you should even enter in.
Having a solid foundation is key when entering into any space. But don't put too much pressure on perfecting your skills before starting your career. While having skills are important, they can always be developed as you go. As long as you're working, you will be ever learning. But I do recommend knowing what your skills are, what your skill levels are and what needs to be improved on when entering into a space that has expectations for your work.
You're a young, Black millennial in the city of Detroit that's making a change every single day. What drives you to continue to do great work?
Knowing that I'm fortunate enough to be in a position where I can do what I love every day, be creative and strategic, and head the social presence for one of the most watched cities in the world drives me to continue. Knowing that the content I create and post has the ability to connect Detroiters with dire resources and information that can dramatically increase their quality of life drives me. Also, knowing that doing what I love makes a difference drives me. It's not an easy role but it is absolutely worth it. I'm an all or nothing type of person so doing quality work is always the standard. I stayed in Detroit to do what I am doing and that alone is motivating enough.