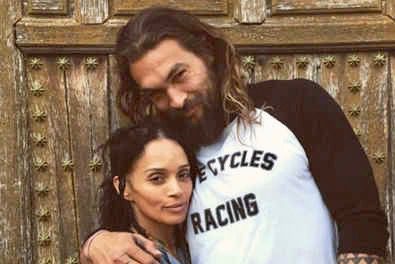 Lisa Bonet
, who has always had a complicated relationship with stardom and has taken pains to avoid the trappings of fame (she is not on social media at all), managed to pull another secretive move recently, this time with her love life.
According to multiple media reports, the beautiful and famously shy actress, who came to fame via the legendary "Cosby Show," has married her longtime boyfriend, actor Jason Momoa, in a private and secret ceremony.
There were rumors that the couple had wed back in 2007, bur they actually hadn't made it official until early October when they obtained a marriage license and had a wedding.
Momoa, 38, and Bonet, 49, tied the knot during a wedding ceremony held at their house in Topanga, California. The couple has been together for over 10 years now and they have two children together, a 10-year-old daughter named Lola Iolani and an 8-year-old son named Nakoa-Wolf.
Bonet is also mother to actress Zoe Kravitz, from her first marriage to Lenny Kravitz. The duo eloped in 1987 and split in 1993.
Back in August, Bonet surprised Momoa on the set of his upcoming movie, Aquaman, in Australia for his birthday. Since the actor had to be away for work on his 38th birthday, she brought their kids and friends to him.
Momoa posted a pic of the group together on set with the caption, "I love u my loveee my babies my friends and OHANA to my cast and crew. Mahalo for caring. It was so beautiful. Mahalos to all the warriors It was an honor. #mindblown. #roots #connected #mytribe aloha j."