Garlin Gilchrist
Office: City Clerk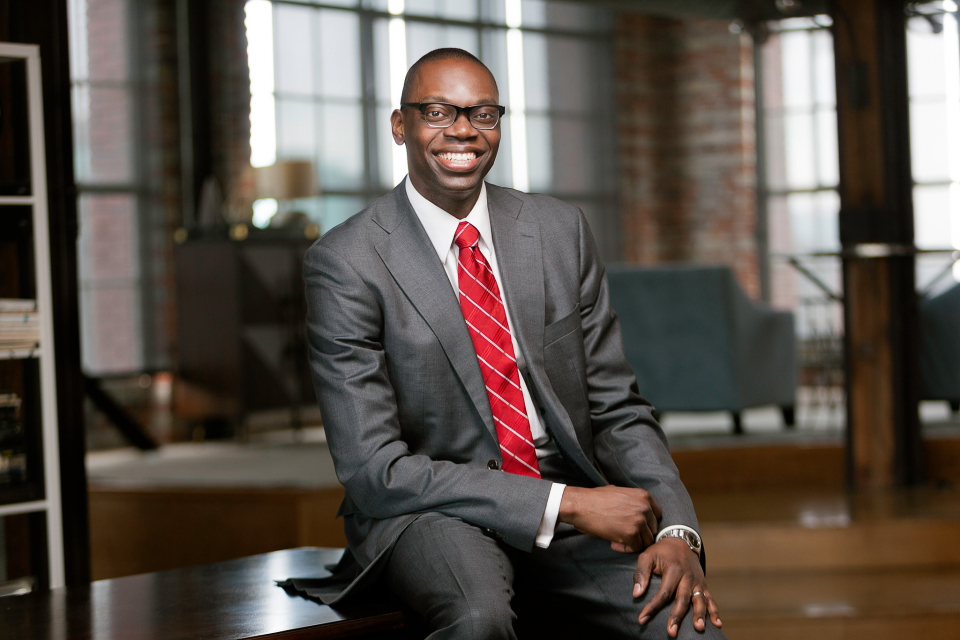 What is your vision for Detroit?
I envision a Detroit where every resident is included in how neighborhood decisions get made; where every voice is heard; where every choice is transparent and understood. Detroiters, young and old, will know that they play a role in defining our city's destiny, day-to-day, month-to-month, year-to-year. We will be an even more proud people who will represent our city in an even stronger way than we do today because we understand our individual contribution to making our city worth being proud of. Detroit will prosper because our people care and contribute and demand that it does.
Why does the city of Detroit need a young perspective?
Our city is better when every person's perspective is part of defining our collective future. That must include young people's voices, engagement, and leadership. Our generation is one of the most active in world history, though it may look different than our predecessors. By ensuring that decision-making bodies genuinely respect and respond to the concerns of young people, we ensure that our city not only works today but that it flourishes tomorrow. Young Detroiters with young families are hungry to shape this city, and we need them going forward.
What are the first three things you'd do if elected?
Make voting more convenient by making sure Detroiters are assigned to vote at the polling place closest and most convenient to where they live. Research shows that if a person lives within a mile of where they vote, they are more likely to get to the polls and cast their ballots.
Make sure voters know what happens to their ballots after they're cast. Many Detroit voters, especially absentee voters, have no idea what happens to their ballots after they turn them in. I will make this process more transparent and accountable, starting with sending absentee voters confirmation receipts in the mail so they know we've received their ballot and will count it.
Aggressively promote every opportunity for Detroiters to get informed and engaged in how decisions get made. There are decisions that get made every day at City Council meetings, as well as other boards and commissions that impact our neighborhoods. I will make sure that Detroiters not only have a seat at the table, but a voice in the conversations about blight, voting, city services, and voting. I'll do that by using social media and text messaging to alert residents of events, and bringing those opportunities to people where they are via a City Clerk service center in every City Council district.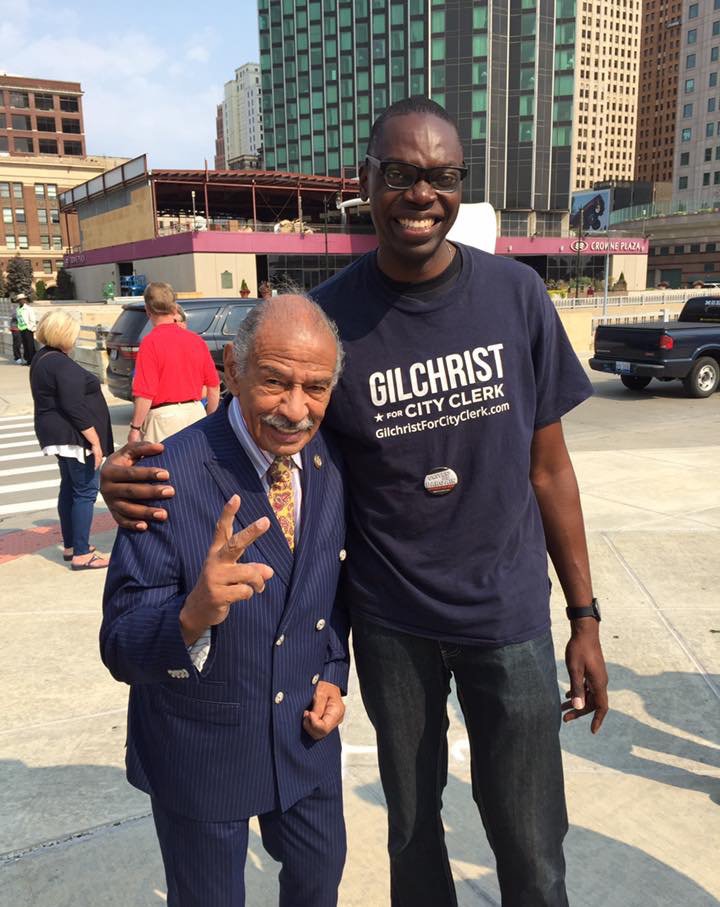 What industries will you bring to town?
As City Clerk, my job is to make sure that residents, and those who do business in Detroit, are able to voice their priorities for what they want the city to look like. That means facilitating opportunities for Detroiters to prioritize the industries they want to see in their neighborhoods, then create a real way for those priorities to be understood by decision-makers. I want the set of industries in Detroit to be as diverse as the imaginations of our residents, which will ensure that our economy is resilient going forward.
How will you make sure there is financial equity between businesses and the Black community?
Transparency is key to equity. And one of the biggest frustrations from our community has been not being made aware of opportunities to start or create businesses, acquire property, or compete. In my previous role as Detroit director of innovation and emerging technology, I created policy and programs to eliminate this information access inequity. As city clerk, my job includes being Detroit's official public record keeper. That means it is my responsibility to make sure residents and those who want to do business are aware of all government data, information and opportunities. Making people aware in an equitable fashion—not giving some class of people or business owners special access — will be key to ensuring that opportunities are [not] only reserved for insiders.
Who are your change agent role models?
I deeply appreciate the work and life of James Baldwin and his relentless willingness to push for an honest assessment of current reality. Baldwin believed that by truly, deeply, understanding the present, we would be better positioned to create the future.
I also have learned a great deal from the life and work of Fannie Lou Hamer, one of the clearest thinkers on how movements must operate in order to win power for their people. She knew how to motivate, organize, and inspire people to reach new levels of consciousness and action.
And more recently, I admire the intelligence, tenacity, and strategic creativity of Alicia Garza, Patrisse Cullors, and Opal Tometi, founders of the Black Lives Matter movement. They are demonstrating what movement building looks like in the 21st century.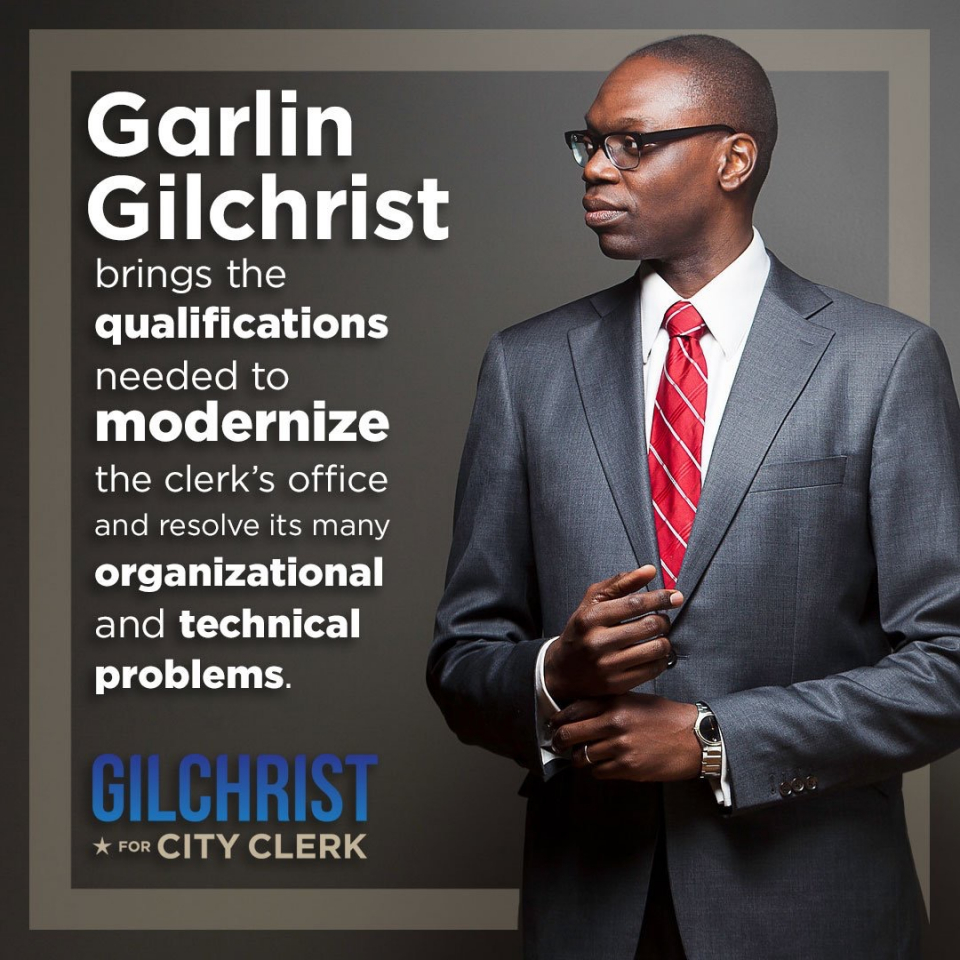 What made you feel a call to serve?
I've been preparing to serve for my entire twelve-year career, although I had not seriously considered elected office until after the November 2016 voting process failed so many Detroiters. That broken voting process, the failed Michigan recount, and the state audit that uncovered numerous problems in the Detroit city clerk's office led many Detroiters to ask me to run for this office. After much prayer, my wife and I ultimately decided that it was important for our twin son and daughter to see their daddy stepping up to serve in a way that he's uniquely qualified. My background and education, a double-engineering graduate from the University of Michigan, taught me to solve problems. My work as a Microsoft software engineer showed me how to build and fix systems to work for people. My time as a community organizer and voting rights advocate gave me the opportunity to fight for our rights and win. And my experience in government as director of innovation and emerging technology showed me how to make the government something people could trust. These are the experiences that led people to call on me to serve as Detroit city clerk.
What's your definition of a public servant?
Public servants are leaders with big ears and a strong vision. Their ears must be forever open and be accepting so that what they hear will inform their vision of service. They value collective impact and success over individual accolades. They maintain a steadfast focus on improving every person's experience today while laying the foundation for their growth tomorrow. And public servants realize that the work of service is based on building strong, trusting relationships and delivering for people.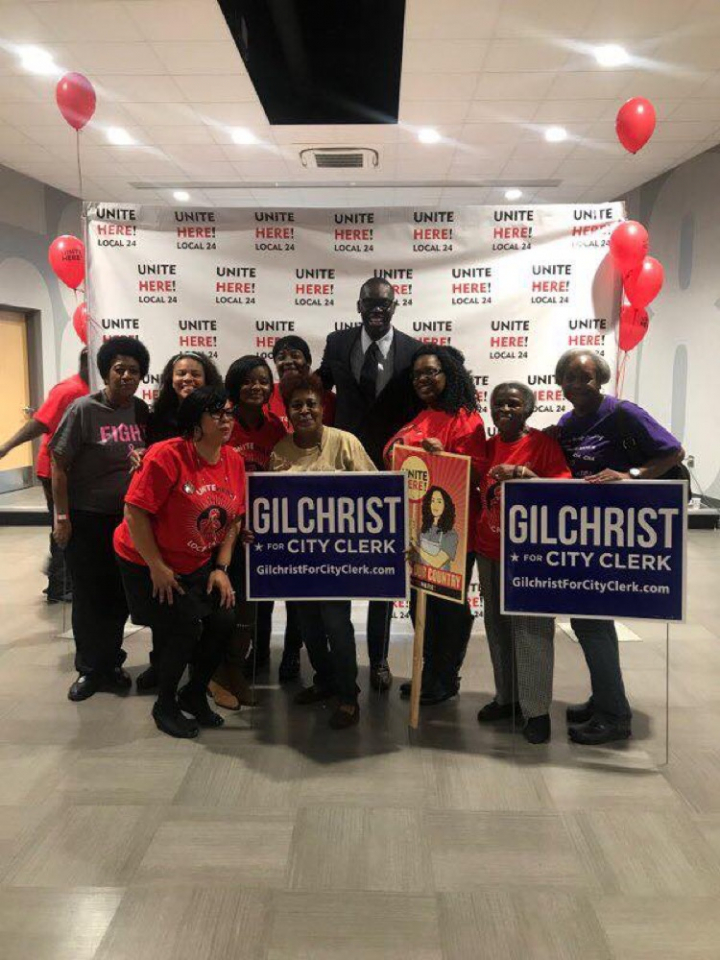 What three leadership qualities do you most appreciate in former President Obama?
Listen attentively and act thoughtfully. I admire how the former president was always conscientious in how he responded to people and their questions. He made choices based on empathy — I aim to do the same.
Go where people are. Former President Obama's experience as a community organizer gave him the skills and courage to engage all people at all times, regardless of who they were or their station in life. The only way we can serve people is by standing alongside them and working with them to achieve their goals.
Be yourself. People constantly tried to make or frame the former president Obama to be someone he was not, but he rejected that. I will do the same and be led by my values as he was.