Tenisha Yancey
Office: State Rep, District 1
What is your vision for Detroit?
I envision Detroit as one of the best places to live in the U.S. Our children should not go away to college without a desire of returning to Michigan. In order to accomplish this, we need to make some significant changes in the crime rate, quality of education, jobs and transportation. Parents need assurance that their children will receive a quality public education. We also need a thriving economy. There is a lot of development downtown, but we need to develop the entire city. Detroiters need quality jobs and access to those jobs.  Not only is there a need for job creation, but there needs to be training available for people to perform the jobs. Instead of bringing people from other places to employ them, we have very capable people right in Detroit who can be trained so they can provide a better quality of life for their families. Last, but not least, I envision Detroit having the infrastructure and transportation system that will allow for people to get to and from downtown, as well as the inner city and suburbs.
Why does the city of Detroit need a young perspective?
I will not only represent the city of Detroit, but Harper Woods, Grosse Pointe Woods and Grosse Pointe Shores and I believe that not only my district but the entire state of Michigan needs a young perspective because we can't continue to do the same things to get results. We are in a different climate and someone with a young perspective can relate to the climate we're in. Communication is totally different than it was just 10 years ago and in order to reach people and serve the needs of everyone, it's necessary to have young perspectives.
What are the first three things you'd do if elected?
I will focus on education and crime reduction first and foremost. I believe they go hand in hand. Educating our youth will help to decrease crime.
What industries will you bring to town?
I would like to make sure the existing industries are thriving. We are known for being "The Motor City" and "Motown" yet we are shipping automotive jobs overseas and we have laws that were implemented to dismantle unions, so I will work to give unions the power they once had. I would also like to see the entertainment industry brought back. Additionally, Detroit is situated in a way to where we should be the largest import-export industry in the country. I would like to see [fewer] jobs and businesses [go] overseas. I know businesses like to focus on the bottom line, but the bottom line is, if they take the jobs and we are unable to purchase their products, they will lose money anyway. Therefore, we need to focus on returning jobs and businesses to the U.S., particularly Michigan.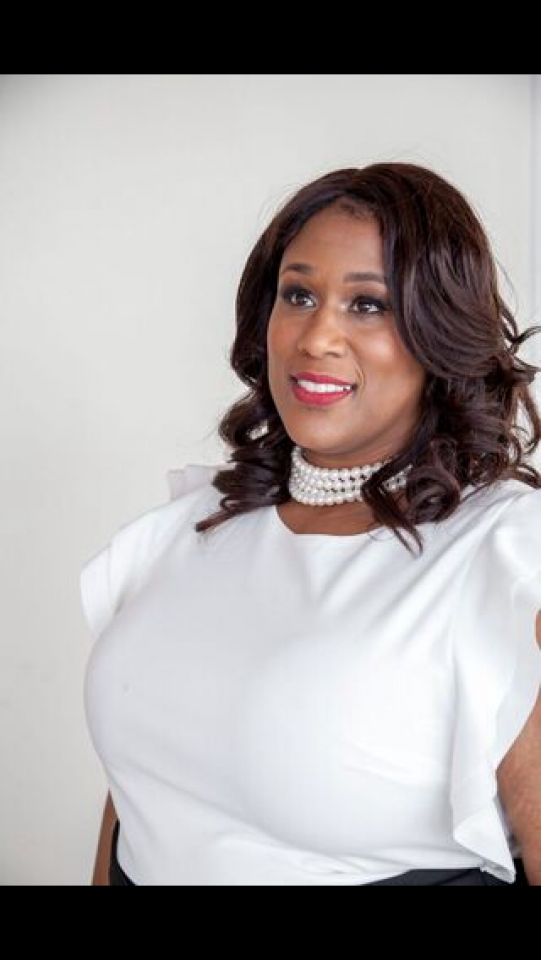 How will you make sure there is financial equity between businesses and the Black community?
I don't believe one person can make sure this happens. We need to be more united and realize how much buying power we have. Once we realize that, we can demand the financial equity that we deserve.
Who are your change agent role models?
Since I have always been impressed and inspired by women politicians, lawyers and judges, I would have to say Maxine Waters and my former boss Kym Worthy. I admire women like them who have paved the way for me to have the courage to run for office and hold positions in heavily male-dominated professions. I used to watch the Malice Green trial in my teens and would be in awe at Kym Worthy. And I recently heard Maxine Waters speak in person for the first time at the Women's Convention over the weekend and was blown away at how she commands a crowd.  She's known for being straight to the point, without sugarcoating, and yet still being graceful at the same time.  These women have not only paved the way for women in this field, they've also set precedence on how to carry yourself in the public eye.
What made you feel a call to serve?
I have been a public servant for nearly 13 years so this is a natural progression for me. When this seat became available and things began happening in my life, I knew God was aligning my next steps.  I truly believe when you're called into service, you better answer. In the words of my soror, Shirley Chisholm, "Service is the rent we pay for the privilege of living on this earth."
What's your definition of a public servant?
Someone gives of themselves working diligently for the community to ensure that everyone's interest is properly served and everyday needs are met.
What three leadership qualities do you most appreciate in former President Obama?
Humility, intelligence and graciousness.