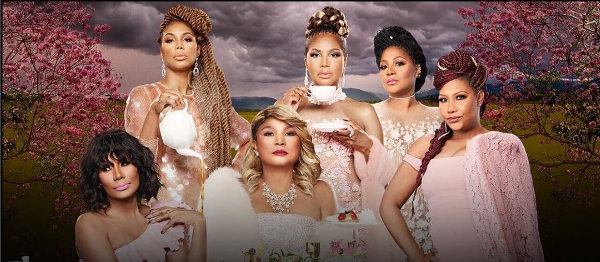 Vincent Herbert appears to be one of the most laid-back, even-tempered individuals when he is in the public eye. But behind closed doors, something changes and he becomes the exact opposite — a wife beater. Or so says his wife, Tamar Braxton, and her mother, Evelyn Braxton.
Now that Tamar has filed for divorce, Evelyn is voicing her thoughts on the marriage. And she strongly suggested that her son-in-law had become violent in the marriage.
Cornered by TMZ and the Los Angeles International Airport on Friday, Nov. 3, the beloved matriarch of the singing sisters was asked if she had anything to say to Herbert.
"I don't really have anything to say to Vince … only one thing, keep his hands off of my child. Stop before he hurts her or kills her. I love Vince, but I don't want him to kill my child. It's as simple as that."
As previously reported, Herbert is hoping to reconcile after Tamar Braxton filed for divorce from Herbert this week after nearly nine years of marriage and one child together.
Asked if she would give her daughter blessing should the singer forgive Herbert and take him back, Mrs. Braxton basically said he would need to agree to get some counseling first. As we previously reported, there were multiple things going wrong in the Herbert-Braxton household, not the least of which was Tamar Braxton losing the prized TV gig, "The Real," without being given so much as a real explanation or time to get acclimated to life without the talk show.
Also, it's been reported that Herbert has been sued nearly $4 million by a record company in a business deal that went bad. Very bad.