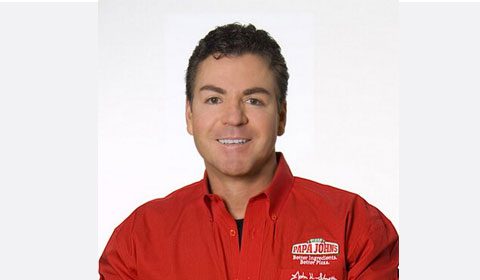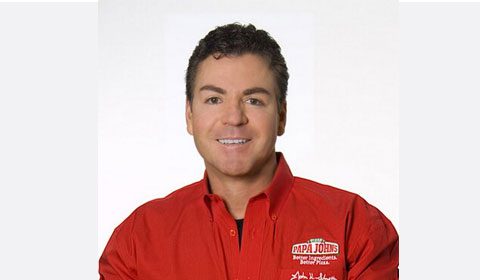 Now that Papa John's pizza founder has declared war against protesting NFL players, he has become an attractive commodity of white supremacists and members of the alt-right.
During a recent conference call with investors, John Schnatter reportedly got heated about the NFL players kneeling.
By the very next day, there were calls from the alt-right to make that the official pizza of white supremacists.
The Daily Stormer, the infamous organ of the far right and white supremacists, embraced the brand immediately.
Schnatter is now re-evaluating the relationship between his company and the NFL because the league didn't mandate that the players music stand during the anthem.
"The NFL has hurt us by not resolving the current debacle to the players' and owners' satisfaction," Schnatter stated before adding, "The NFL has hurt Papa John's shareholders."
Papa John's has been the official pizza of the NFL since 2010. Schnatter thinks that his stock dropping 24 percent is the fault of NFL Commissioner Roger Goodell's inability to stop players from kneeling to protest the way police too often gun down unarmed Black people.
"Leadership starts at the top, and this is an example of poor leadership," said Schnatter, who donated some of his own money to Donald Trump's presidential campaign. Intestingly, Trump has made it okay for conservatives and the far-right to blame everyone and anyone for their troubles, except themselves. 
Many opponents of his position have pointed out that Schnatter never mentioned that his product may be the reason for his decline, or that maybe his competitors are outdoing him. Even the New York Post said Schnatter's problems may be the "quality of the pizza." 
Forbes reported that when the value of his company dropped to its lowest levels in eight months, causing Schnatter's personal fortune to drop by $70 million, Schnatter went volcanic and reflexively fired shots at the NFL, the kneeling players and Roger Goodell, the commissioner, for his problems.
Scapegoating and jumping to conclusions have not reflected well on Schnatter. Pizza Hut reported positive numbers during the same time period as Papa John's and said the protests had no impact on business. Digiorno, the frozen pizza maker, took this time to take shots at Schnatter and Papa John's with this Twitter joke: "Better Pizza Better Sales."
Nevertheless, being disgruntled at the NFL has made Schnatter very appealing to the extreme right. 
"This is great," penned Adrian Sol at The Daily Stormer. The website has complained about the NFL having too many Black people in it. They call it the "Negro Felon League."
"This might be the first time ever in modern history that a major institution is going to be completely destroyed explicitly because of public outrage over their anti-White agenda," Sol wrote after stating that the pizza company was punishing the NFL for not stopping Black dissent.
"Papa John: Official pizza of the alt-right?" he asked.