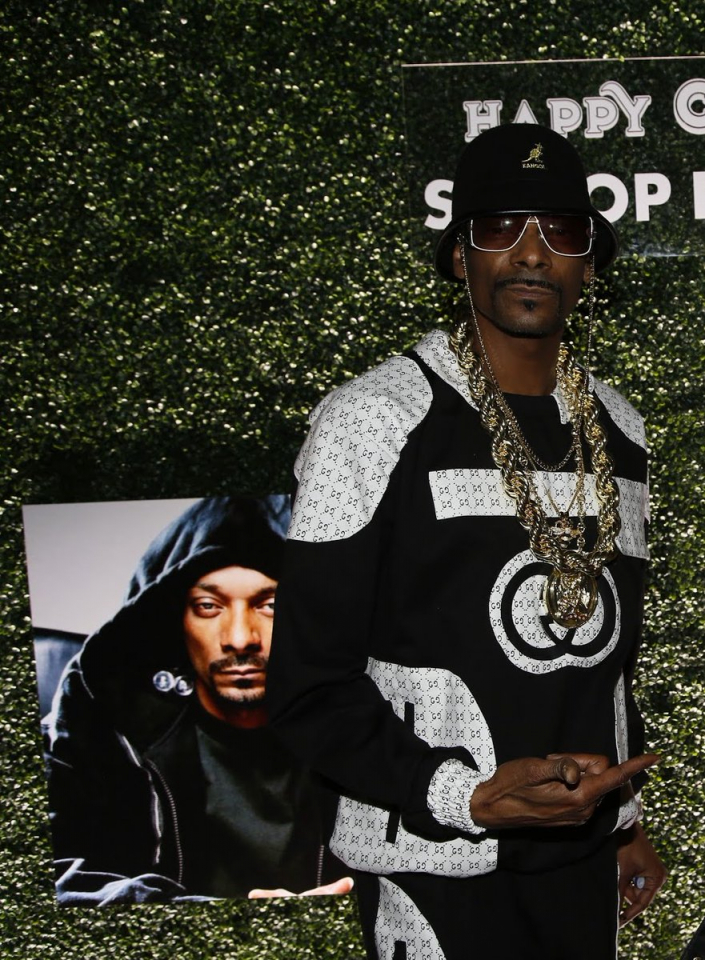 The U.S. Department of the Treasury has its eyes on Mr. Calvin Broadus.
Snoop Dogg created controversy when he posted a photo of his "Make America Crip Again" album cover, which shows the dead body of President Donald Trump. 
The photo shows Snoop peering over the lifeless body draped in an American flag with a toe tag reading "TRUMP."
The artwork has gotten the attention of the United States Secret Service. They probably just came from comedian Kathy Griffin's house after she posed for that photo with the blood-soaked, fake severed head of Trump, which temporarily ruined her career.
The Secret Service informed Blast publication (theblast.com) that they are "aware" of Snoop's album and cover photo that featured a dead Donald Trump. Snoop's cover is supposed to be paying homage to Ice Cube's 1991 album cover for Death Certificate, which featured a dead body tagged "Uncle Sam."
The Secret Service assures Blast they have a "robust protective intelligence section that is responsible for the analysis of information, assessment of risk and investigation of threats " to the president.
Snoop's camp must have gotten the hint because his publicist told Variety that Snoop's album has already been released with a different cover concept. The new graphic features Snoop wearing a blue baseball cap reading, "Make America Crip Again." 
Controversy and inviting the scrutiny of the federal government is nothing new for Snoop and the other creators of "gangsta rap." His first official producer and benefactor, of course, was Dr. Dre, who was a member of NWA when they cut the iconic "F— tha Police" single that earned a stern letter from the FBI. Snoop's first album, Doggystyle, a certified multiplatinum classic, was also harshly criticized for its sexism, misogyny and violent lyrics.
Snoop has courted controversy and walked along the edges of decency his entire career, which has made him a beloved, and crossover rap legend. But this latest stunt with President Trump may have crossed the line. Or do you believe he was within his artistic rights to show a photo of a dead Trump?
As it stands, Snoop did delete the photo from his social media accounts, so maybe he thought he went too far himself.