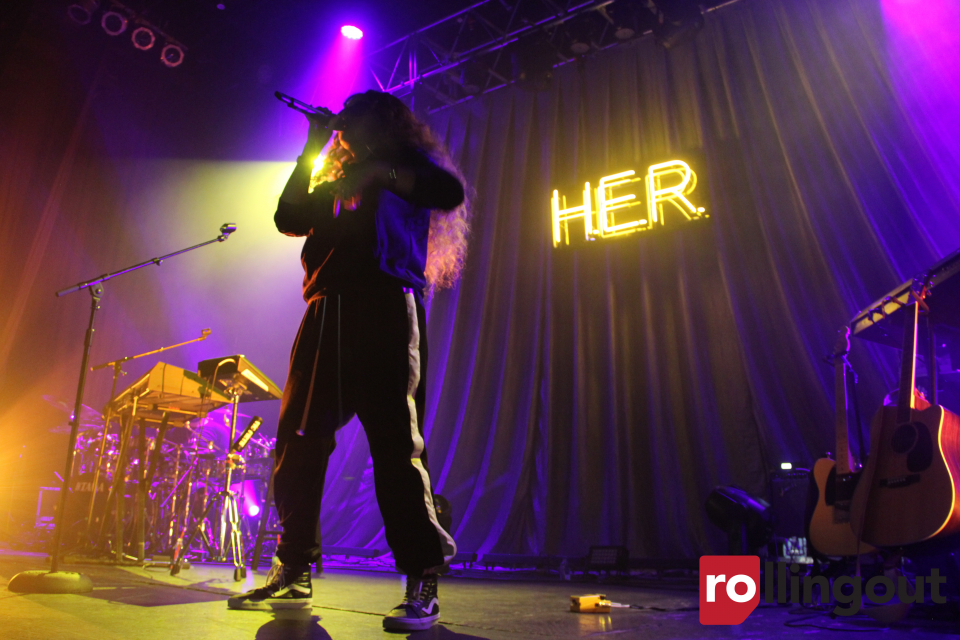 H.E.R. allows her music to speak for itself. The sultry R&B artist, who has introduced a new era of trap soul, makes it a point to remain a mystery. She rarely shows her face in pictures and her stage lighting is often dark, forcing the audience to pay attention to the music and vibes that she creates with her live band. H.E.R. stands for Having Everything Revealed, but she only reveals her story through sound and lyrics.
Following the release of her new EP, H.E.R. Volume 2, The B Sides, H.E.R. has embarked on her first national tour. She recently took her show to Center Stage in Atlanta where a sold-out audience sang every word to every song.
Check out exclusive images below.