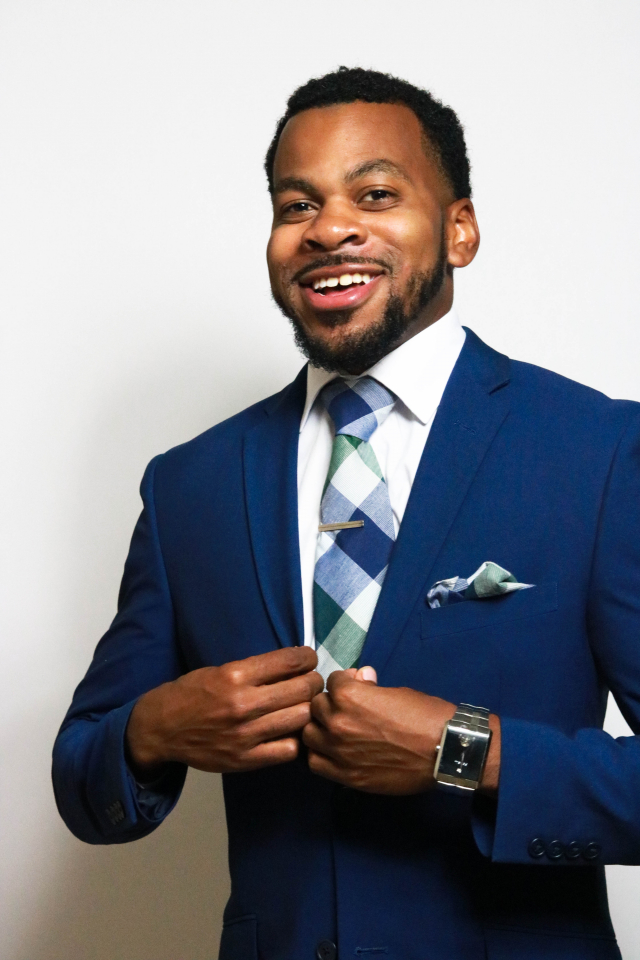 Juan C. Moore is a public speaker, author, mentor and entrepreneur from the Garden City, Augusta, Georgia. Moore specializes in motivational speaking and has published two books all by the age of 25. Moore's first book, Change is Progression and Progression is Growth, motivates and encourages readers to obtain a sense of self-awareness and to become comfortable in the skin they are in. His second book, 25 Letters to My Unborn Child, is a combined book and mixtape filled with songs and recordings. Both publications have impacted many lives and have motivated the youth.
Moore devotes time to the community and made a promise to himself at a young age to always be involved in activism. He is a proud member of Kappa Alpha Psi Fraternity Inc. and continues to be a positive role model for his community. He currently serves as the co-director for the K.I.N.G.S Male Character Development Program, which has caught the attention and been acknowledged by radio personality Charlamagne Tha God of "The Breakfast Club."
What inspired you to become an author?
My peers. I felt I had something the world should hear and see. I decided to put my thoughts on paper, so it can still be here once my flesh is gone.
Define your brand.
My business is based on positivity. I just want to make positivity a cool thing again. Empowering people to be creative, innovative, and genuine is what Moore Life Enterprises is all about.
Do you have any affirmations that you repeat to yourself that help you stay on track or remain successful?
I mainly pray and meditate. I constantly pray for clarity, direction, and discipline. With those three things, everything else flows in all aspects of my life. A few quotes I go by every day are: "Change is progression and progression is growth," "Put it out into the universe," and I've also been saying, "We want the whole pie, not a slice" a lot lately.
What keeps you inspired to continue going?
My family and my team. They are the reason why I never stop; it's bigger than me. You have to love and trust the process. Just look at like this, what can you gain from not being inspired and not completing the work? On the other hand, what all can you gain from staying inspired and completing your tasks? You have so much more to gain by staying inspired so use that to fuel you.
How can people connect with you?
You can visit my website JuanCMoore.com and follow me on Instagram, @juancmoore and Twitter, @juancmoore_.