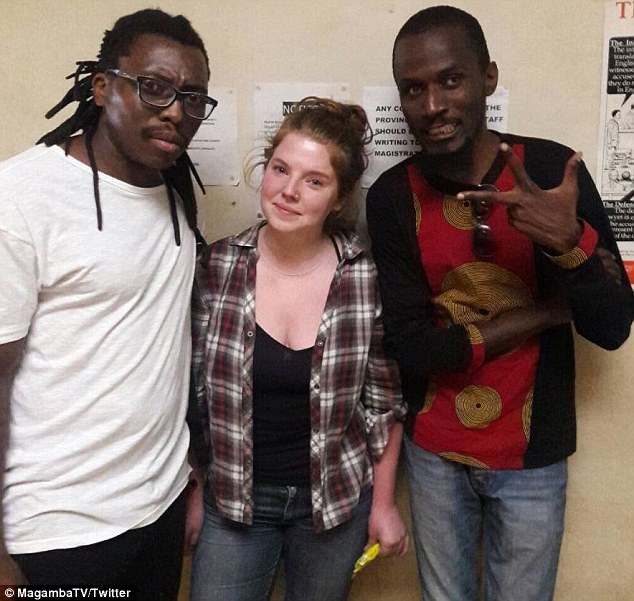 Martha O'Donovan was charged with attempting to overthrow President Robert Mugabe, 93, and undermining or insulting the Zimbabwean leader. She has been released. On Friday, Nov. 10, a judge in the High Court sided with the defense team and accepted that the state had failed to justify the reason for remanding her in custody.
O'Donovan's lawyer's Obey Shava told reporters, "Ms Martha O'Donovan has been granted $1,000 bail and ordered to reside at a given address, surrender her passport… and report [to detectives] twice a week."
O'Donovan was accused of being behind a tweet posted by anonymous Twitter user @matigary on October 11, the NYU graduate, bartender and journalist for Magamba TV, which produces "satirical comedy sensations," was detained on Friday, Nov. 3, 2017, for a Twitter rant.
On Oct. 11, it's reported O'Donovan, 25, anonymously tweeted that Mugabe is a "very selfish and sick man." The post even claimed he was surviving on a catheter. Officials say they traced the Twitter account @matigary, which allegedly posted the tweet, to O'Donovan's address through its IP address. The tweet actually read: "We are being led by a sick and selfish man."