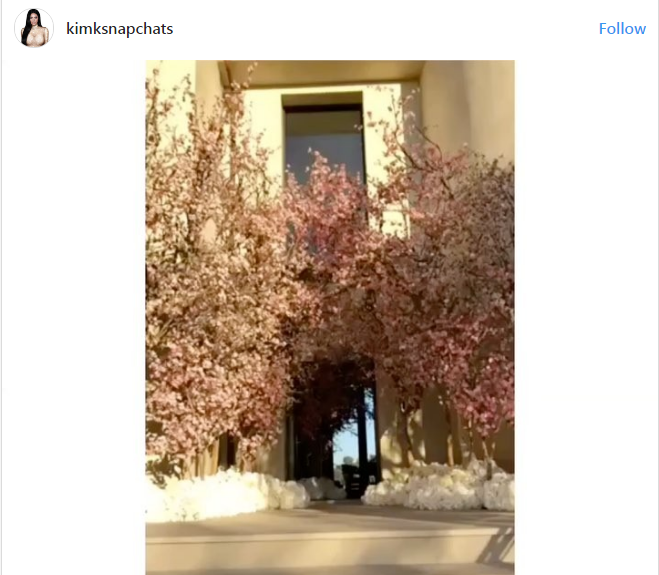 This past weekend, Kim Kardashian hosted a baby shower for her and Kanye West's third child-to-be, who is currently being carried by a surrogate mother. Kim K. posted clips of the decor and some of her guests to her Snapchat and Instagram accounts.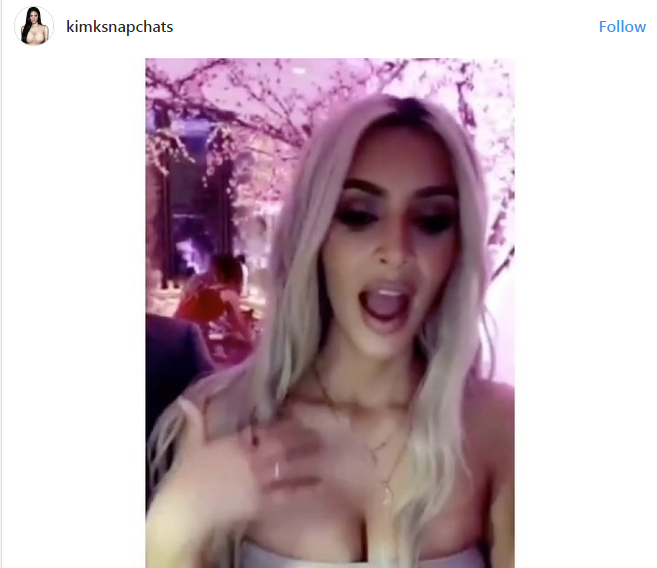 Kim gave out bottles of her new fragrance as party favors to the guest list of longtime close friends and family members. 
Khloe Kardashian and Kylie Jenner both also posted to their snapchats from the shower and Khloe posted these photos on IG:
You guys are going to love our new @goodamerican velour sweats and velvet bodysuits!! You can mix and match colors (I'm obsessed with the burgundy!!) or team a bodysuit with matching sweats for a super cute look. These are SO comfy for the holidays. Available now on GoodAmerican.com

Some folks feel like the bump is more visible in this Good American promo pic. What do you think?

And Kim's best friend Tracy is also pregnant with her third child. Her daughter Ryan is best friends with North.
Khloe K's pregnancy is significant because of how many times, and for how long, Khloe had been trying to get pregnant and have a baby, particularly with ex-husband, the troubled Lamar Odom. And since since Kim and Kourtney have at least two each, Khloe wants to add to the growing clan. 
Khoe has since moved on and has been in an intense, long-term relationship with Cleveland Cavaliers center Tristan Thompson, whom she is currently pregnant by. After being chided nationwide for dating a Kardashian, the public and the Cavs — including LeBron James — has accepted Thompson's choice to remain in a relationship with Khloe K.