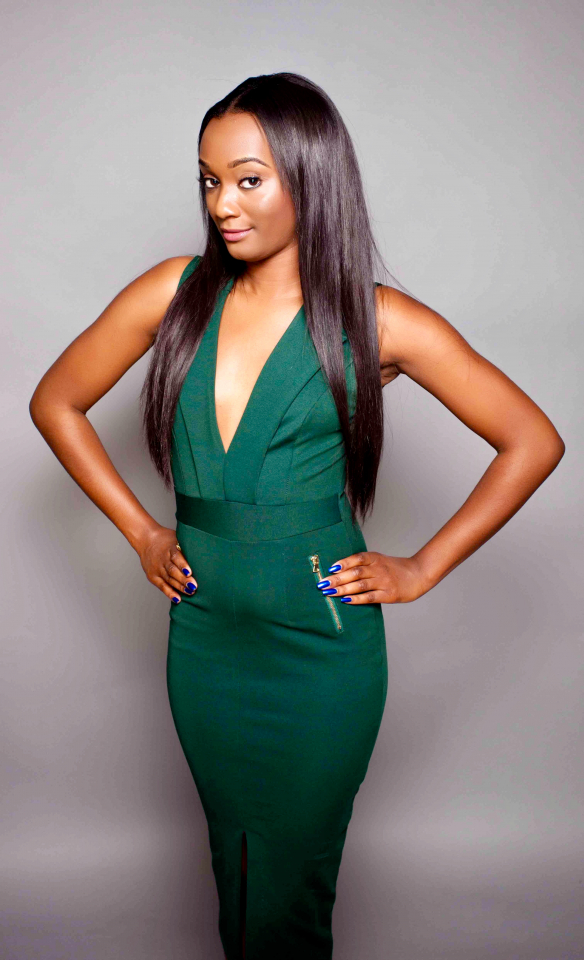 Niya Hogans, an Atlanta-based publicist has been building her empire since her Clark Atlanta days. Known as the most efficient event planner and producer on her campus, she began building her brand early in her career. Her talent and passion for communications landed her major clients right after she crossed the stage. To date, her company, Skyy Level Media & Communications, has serviced clients such as Melissa Forde, Jacquees, and Yandy Smith to name a few.
In a new reality television series, "The Graduates ATL," Hogans stars as part of the main cast. The series explores the grind of six young entrepreneurs. In an exclusive interview with rolling out, Hogans talks about her journey and the growth of her career as an entrepreneur.
Tell us a little bit about how you got your start in the industry.
I've always been a writer. During my study, I concentrated on TV, radio and film. I became president of the AUC radio station. I started off as a promotions director, then they promoted me to vice president. I always organized events for the radio station and brought celebrities to campus for meet and greets, listening sessions, and more. I became known as the girl to go to if you wanted to bring celebrities to campus. That's how I got my start in entertainment. I started my own radio show on campus called "Niya Skyy in the Afternoon," where I spoke with guests like Young Dolph, 2 Chainz and more. I brought everybody because I already had the relationships, that's how I started my company. It started off as just doing events and live interviews. I started a blog, got writers, and people took onto it immediately. We got to 16K followers quickly and everything has been growing since. Everybody wanted to be at our events, and everybody wanted to bring their artists to be interviewed by Skyy Level Media.
Describe your early projects and how that boosted your career.
I took on my first client right out of college, a haircare company. I remember doing a campaign with her and because of that campaign I got her to sponsor "Luda Day Weekend." I came out of college doing work like this at only 22. After that, I got so many referrals, people kept wanting to use me. 
What would you say would be the most defining moment in your career thus far, something you're most proud of? 
This is my third year working on the PR team for the Mayor's Ball. I came in as an intern. The second year they brought me on as part of the actual PR team. Every year it gets bigger and better. That's my favorite event. My biggest career moment would be landing a role on this new television show. I never really thought TV would be something that I would do, but I was able to be on TV because the network was interested in my hustle and interested in how I've been able to so much at 24. I think that's a big career moment because I don't have to go on TV and act ratchet. I can literally just be myself. They are interested in my story, how I'm pushing forward, and how I'm living out my dream. 
What are some of the challenges you faced being in this field, being a woman and being a woman of color? Have you faced any challenges and, if so, how have you overcome them? 
Of course. I haven't had any issues being a Black woman, it's just being a woman period. This is a male-dominated industry, the entertainment world, music world, PR world, are all male-dominated. Getting people to take you seriously and know that you mean business, especially in Atlanta, there's a lot of fraternizing. So many girls let a man disrespect them, so guys think it's normal to be disrespectful. So as a woman in this industry like myself, you really have to come out the gate strong. 
What do you think has contributed to your longevity and the success and growth of your career? 
I would say definitely my need to know and my need to learn everything. I always want to learn. I'm always a student. If I don't know something, I'm going to figure it out. I'm going to research it, take a class, I'm going to study it until I have it down pat. Most people sometimes when they can't do something they'll leave it alone, they'll get somebody else to do it or leave it alone but me, I'm going to find out what it is and how to do it. I think just having that attitude of being dedicated and being persistent and being committed and just not wanting to fail. I'm not scared of failure I just know I want to win. I don't want to ever feel like there's something I can't do because I honestly believe that anything I want to do, I can do. 
What's the end goal? 
My real passion is writing and producing. What I'm doing with Skyy Level Media, and you'll see in the new year, I've created a bunch of different web series type of content. Ultimately, I'm trying to be on some Issa Rae type goals. I really want to turn my blog, my media-based platform into television. That's what I want to do, not be in front of the camera but I definitely want to write and produce. That's what I went to school for, and what I studied for three and a half years to learn. Also, I want to have one of the most successful PR companies in the country and I'm sure we can get there especially after we do these New York events. We've made a name for ourselves here in Atlanta, but I'm definitely ready to start expanding and taking over other cities.