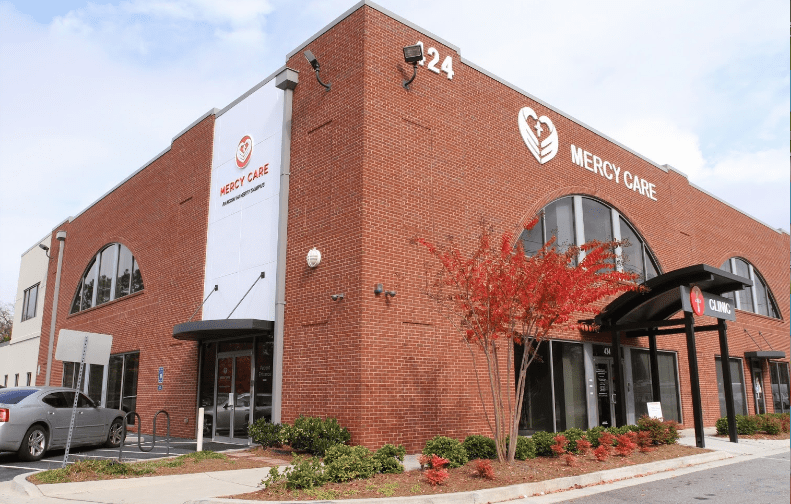 Mercy Care provides affordable primary care services to adults and it meets the needs of Atlanta's growing pediatric community. In spring 2017, Mercy Care Atlanta collaborated with Children's Healthcare of Atlanta to provide onsite pediatric care at the new Mercy Care Chamblee clinic, which opened in May.
With this 2017 opening, Mercy Care has 13 clinics in metro Atlanta and provides medical, dental, vision, and behavioral health-related services to homeless and impoverished patients and has access to Children's physicians, staff and pediatric expertise. The Chamblee clinic expanded services to include optometry, ultrasound, radiology, integrated behavioral health and a variety of health education programs. It has more than tripled Mercy Care's capacity to provide affordable primary care services to adults and expand pediatric services.
Donna Hyland, CEO, Children's Healthcare of Atlanta, said in a statement to the press, "We are dedicated to all children, including those who may not have the resources to get the healthcare that they need. We are thankful that Mercy Care has given Children's this opportunity to help more kids in the Chamblee area."
In addition to children, Mercy Care provides solutions for another vulnerable population in Atlanta, working with HIV-positive patients who are either newly diagnosed or those that have fallen out of care and need to get linked back in. According to their linkage to care navigator, three of the challenges Mercy Care addresses include:
1. Housing: Rent in the city of Atlanta has increased tremendously. Many patients are on a fixed income, working minimum wage jobs or living on a disability [check], which does not cover all their expenses and rent in Atlanta. As a result, many patients become or remain homeless.
2. Stigma: There are so many negative connotations associated with HIV/AIDS. It is extremely hard for patients to accept the fact that they have HIV. They often fear they are going to die or they will never be able to find love again or have children.
3. Accountability: They often see patients that have been HIV-positive for 15 plus years, but have never remained in care longer than two years.