BMW honors unsung SHEroes during brunch in Washington, DC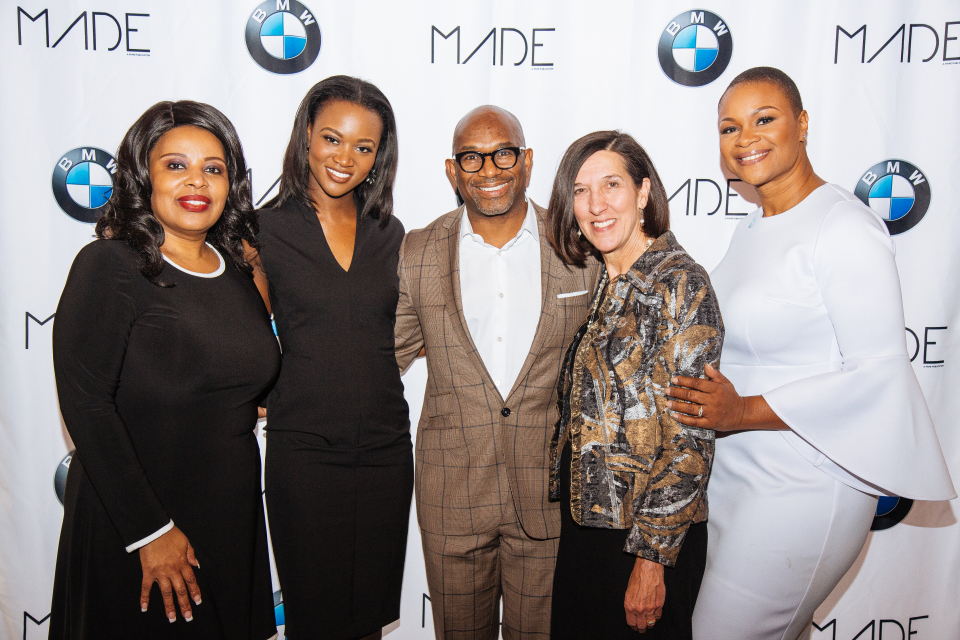 BMW of North America presented the "Women Who Pay It 4Ward" brunch on Sunday, Nov. 12 to celebrate four veterans. The ceremony was held at The Park at Fourteenth. Honorees Major Jas Boothe, Kelly M. Cruz, Mary Lowe Mayhugh, Ginger Miller were honored during an intimate event series that recognizes women across the country who work diligently to make an impact both professionally and civically. Deshauna Barber, a U.S. Army officer and Miss USA 2016, hosted the affair.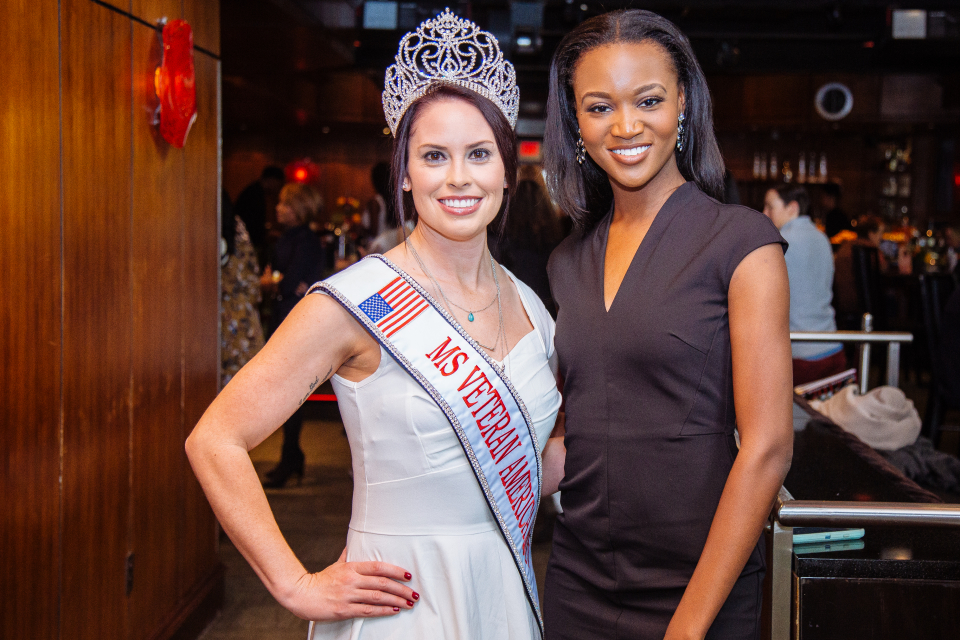 Kevin Williams, head of multicultural marketing at BMW Group, says in a statement to the press, "We are honored to celebrate some of the women military heroes that help keep our country strong during National Veterans and Families Month. BMW of North America's ongoing efforts to champion outstanding, civic-minded women around the country is one of the company's proudest endeavors and I'm humbled to be aligned with such a great mission."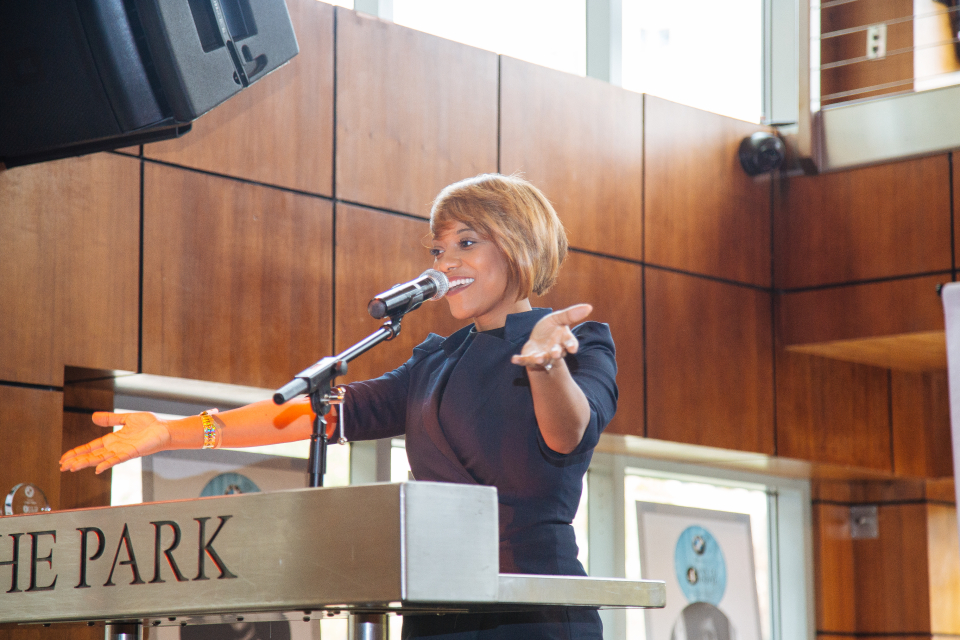 During the "Women Who Pay It 4Ward" event, honorees and guests were also invited to participate in BMW's "Drive for a Cause" initiative. For every test drive, a donation will be made to SWAN — a 501c3 that supports, defends, and empowers today's servicewomen and women veterans of all eras, through groundbreaking advocacy initiatives and innovative community programs.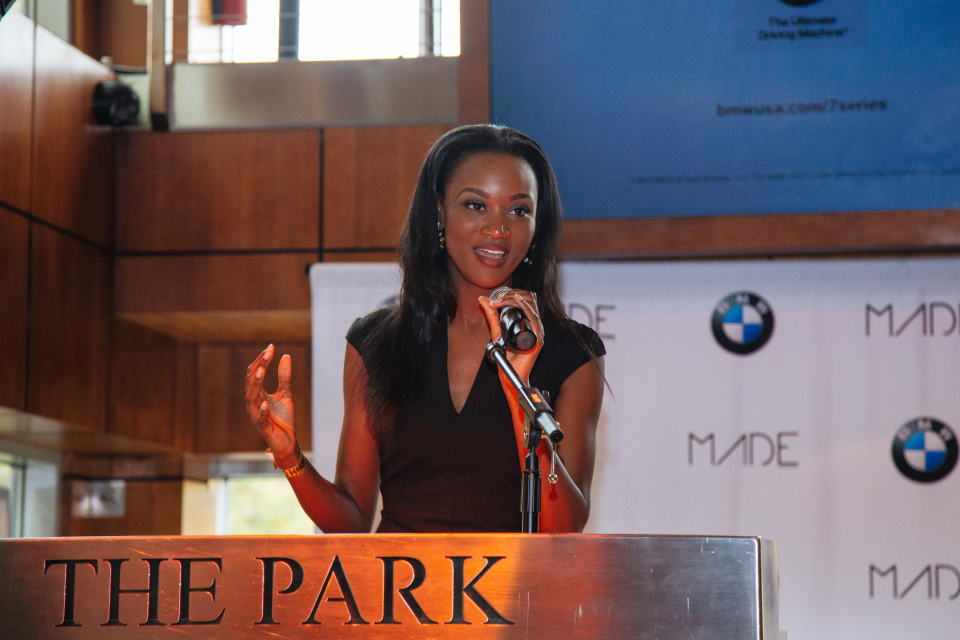 Here are the honorees' backstories:
Major Jas Boothe is a Chicago native, disabled army veteran, cancer survivor, entrepreneur and speaker who gave more than 16 years of service to this great nation. Boothe is the president and founder of Final Salute Inc., the only DC area organization that provides shelter for homeless women Veterans and their children. Due to her tireless efforts, Final Salute Inc. has raised more than $2M and supported over 3,600 women veterans and children. As a result, she has been honored by Oprah Winfrey, Toyota Standing Ovation, People Magazine, CNN and American Red Cross among others.
Kelly M. Cruz is a senior human resources specialist with the Department of State, Bureau of Human Resources. Under this role, Cruz manages the Department-wide Senior Executive Service performance management program and initiatives. Cruz began her career with the United Way/Capital Area in Austin, Texas where she served as the Homeless Services Director coordinating bridge services. In 2002, Cruz enlisted in the U.S. Army and served four years in Kandahar, Afghanistan to support Operation Enduring Freedom. While there, Cruz organized a school supply drive for a local school. Currently, Cruz is a member of the Jr. League of Northern Virginia, an organization committed to developing the potential of women and community improvement.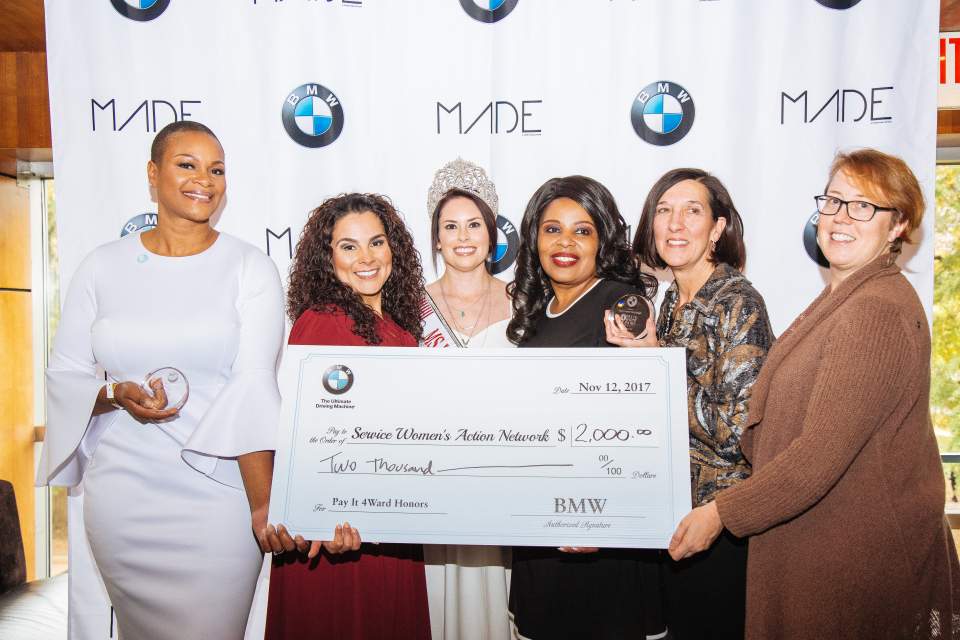 Mary Lowe Mayhugh retired as a Colonel from Active Duty in 2016 with nearly 37 years of service to our nation. Her career spans multiple countries and operations, culminating with strategic level assignments with Department of Defense (DoD) focusing on military and family readiness and building collaborative cross-agency relationships to tackle our nation's complex issues. She's contributed to every major operation since the Cold War including domestic operations for Y2K, 9/11 and Katrina. Currently, she is serving as the director of MITRE, providing strategic level insight and program support on a wide variety of projects across Department of Defense and the Veteran Administration.
Ginger Miller, White House Champion of Change for Women Veterans, is a Navy veteran, the founder and CEO of Women Veterans Interactive and currently serves as a Special Government Employee of the Advisory Committee on Minority Veterans at U.S. Department of Veterans Affairs. In 2011, Miller started Women Veterans Interactive, a division of John 14:2, Inc. that is dedicated to serving and supporting women veterans, while meeting them at their points of need through advocacy, empowerment, interaction, outreach and unification. To date, it has helped more 1200 women and has partnered with Amazon and Starbucks among other companies.