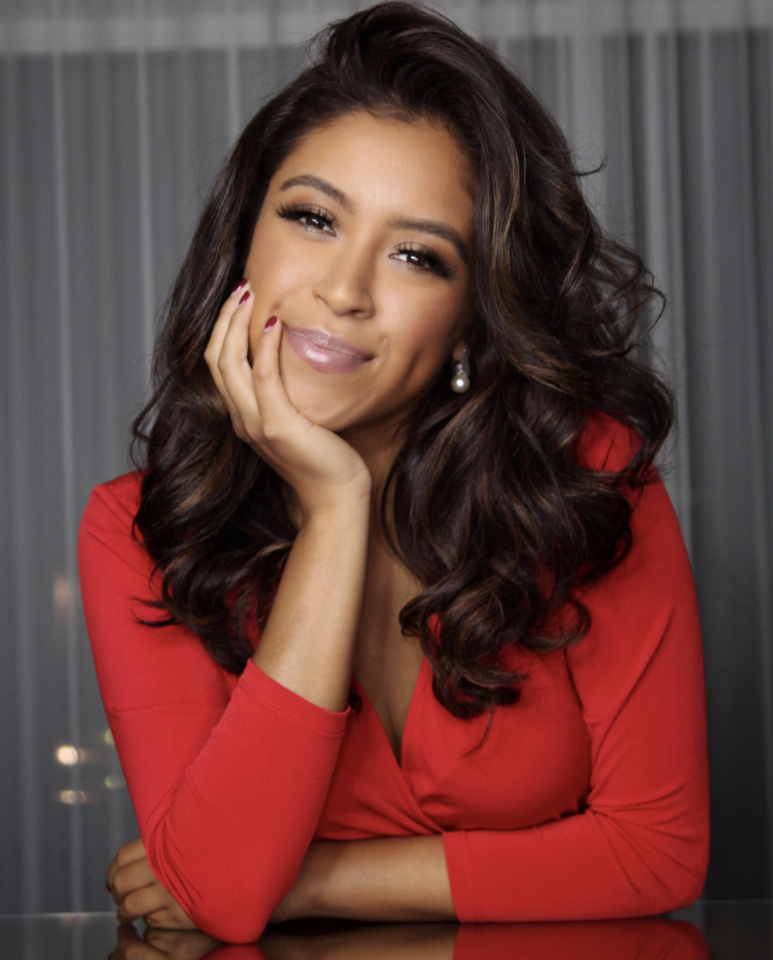 With a gorgeous smile and bubbly personality, Jennifer Garcia is changing the face and culture of the real estate industry. Beginning her career at only 22 while a junior in college, Garcia now sells luxury homes in some of Atlanta's most influential areas.
Though her life now consists of closing big deals and fabulous vacations, Garcia's upbringing was the total opposite. Garcia grew up with her younger brother in grocery stores and in their parents' workplaces, steadily watching her parents work hard to provide a good life for her and her brother.
"Since [I was] a little girl, my parents have always instilled two things in my mind: the importance of saving and the benefits of a having a strong work ethic," said Garcia. "Observing how my parents worked hard every day and the sacrifices they made for their own business growth, made me believe I can do it too. It just takes a little bit of work ethic, sacrifice, and the unity of family to make any business [or] workplace successful."
Now Garcia works with her brother, who is also licensed, to help millennials find their dream homes.
How did you determine your career path?
Well, I always say, this career path that I'm on right now is just a stepping-stone to where I eventually want to be in a couple of years. But for now, I am going to embrace the opportunity God has given me and make the best of it. My parents very much influenced me to become licensed to sell real estate at a very young age, hence, starting my career early at 22, while being a full-time college student as a junior. I had plans to become licensed after graduation. But, I am so glad my family pushed me to get started early! Now, my brother and I help the family grow in the real estate industry.
Describe the skills that will be essential to future business leader and innovators. 
Faith, strong work ethic, the ability to remain calm in chaos, determined attitude, believing in yourself. Also, the want and desire to learn more about who you are, why you are the way you are, what makes you stand out, what makes you special, what makes you powerful, what your strengths are, what you are naturally talented with. As soon as you find out these answers and create that awareness, you will be a more powerful leader to others and most importantly, you will be able to guide and lead yourself with confidence.
How do you set goals and measure your success? 
I have daily to-do lists. And I make sure most items are scratched off at the end of the day if not, I make sure they are crossed off the next day. Also, I have a calendar where I write everything down. I do not use my phones calendars or apps. I have to write it all down. That helps me achieve my daily to-do list. Also, I write down at the end of the day, what I did that day: who I met with, the locations, etc. because I have found it helpful to keep myself accountable that way. Those are two ways I measure my success. As far as my end goals, I have my present and future goals always in the back of my mind. Always.

Who do you consider your peers in your field? How have they supported you? What best practices have they shared?
In the field, definitely my friend Ricardo Cervantes and Ashley Mandowa. They have supported me by providing innovative ideas, expressing care for my personal business growth, and accountability. Oh, and Ricardo is forever answering every and any question I may have regarding contracts, clients, etc. They are the best!

Name three books that changed how you saw life that you would recommend to others.
Shift Happens by Robert Holden, Strengths Finders 2.0, and The Power of Now.
How does music impact and influence you?
Music is my therapy. I get in the car, I have to play music. While I shower, I play music too. While I do anything really. I am fully aware that music impacts your emotional state so I take advantage of that to the fullest. I listen to exactly what I need when I need it. When I am feeling anxious or down or even extremely grateful, I listen to Housefires (a Christian band that plays the best worship music ever) just so I can talk to God for a little bit until I feel balanced again.
Describe your favorite vacation spot.
My favorite vacation spot is somewhere with beautiful views, rich culture, sunny weather, and a beach nearby.