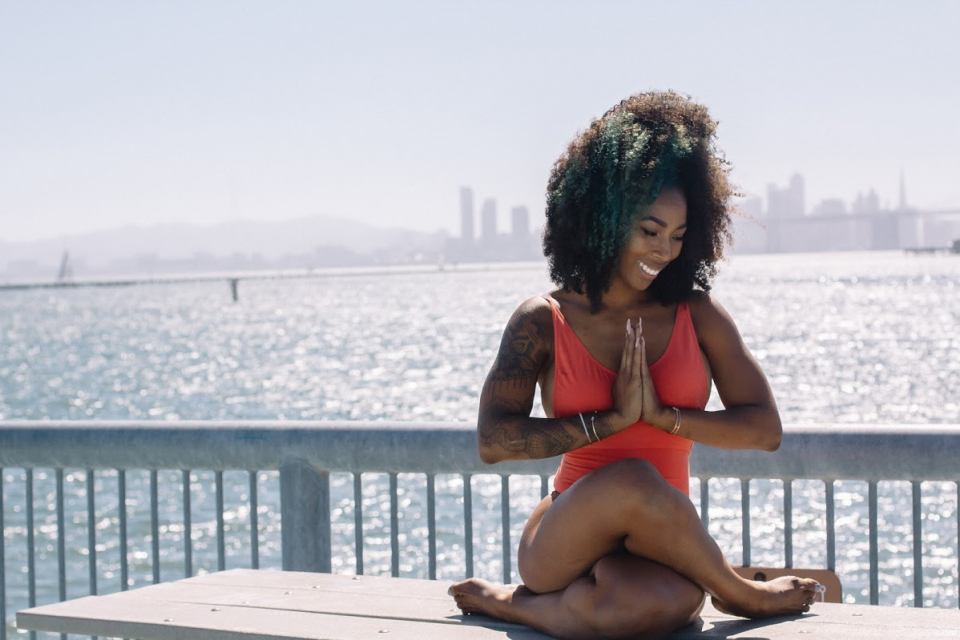 Who's down for some trap yoga? You read that right: trap yoga. What is it you say? Well, some say that trap music and yoga could be polar opposites. Some may even say that they go together like fried chicken goes with waffles: two unconventional pairs but when put together the right way it's a very good mix. Britteny Floyd-Mayo hails from Oakland, California, also known as Trap Yoga Bae, is on a mission to prove this theory right. She has found a way to incorporate the latest trap music craze into her upbeat and empowering yoga sessions.
After being led to yoga for her own self-growth, Floyd-Mayo obtained her yoga instructor's license in India, the heart of where the yoga practice originated. Subsequently finding inner peace for herself, Floyd-Mayo decided to spread the love amongst others and was able to combine two different cultures to create an all-encompassing safe space for everyone via trap yoga. The Trap Yoga phenomenon continues to grow for Trap Yoga Bae, as she continues in her yoga journey. She travels across the U.S. to teach these unconventional sessions to men, women and those who identify with working out differently.
Rolling out interviewed Trap Yoga Bae about her practice methods, her personal journey and the importance of growth and positive self-affirmations. Read the exclusive interview with Trap Yoga Bae below.
You've been doing yoga for a while now; tell us what inspired you to do yoga.
I've dealt with a lot of anxiety as a teen, which turned me into lashing out. I graduated high school by being a great student. I then went to college and the first time I felt like my anger and violence cost me something is when I lashed out at a girl at my college and it cost me the freshman class presidency. I ended up leaving that school; I went to Dillard University, then a Roman Catholic college in my hometown. Wanting to make a change, I had been told so many great things about yoga and, so I thought that was a great time to do my therapy. Part of it was me practicing yoga, journaling and talking about my own experience. It ended up being life-changing, it really came out of a very personal and dark place of wanting to grow and become better and trying to graduate college.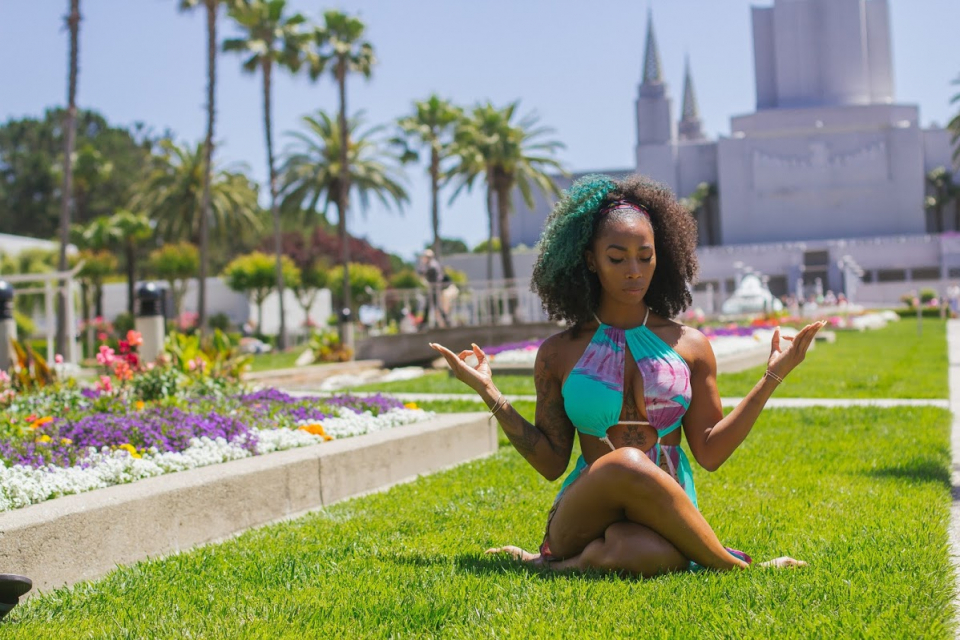 We've heard of trap music and even trap karaoke, and you have a very creative combination with trap music and yoga: two completely different ends of the spectrum. Where did the idea of trap yoga come from? What made you want to incorporate trap music into your yoga sessions?
I took a lot of time to gain knowledge for myself and in that process, I ended up finding my most authentic self and my most authentic voice. It wasn't like I created this thing called "trap yoga" it was like I dug deeper into finding out who I was. I became cognizant of myself and was willing to share who I was with the world. Very early on in my days on Instagram, which was only a year ago, I would tell people, "I am going on a journey, are y'all coming?" and that was my big thing, I am going on a journey and you can come too. What that ended up spiraling into was trap yoga, I didn't really create trap yoga, I found myself and trap yoga ended up being authentically me.
How long have you been doing trap yoga?
My first trap class was Feb. 6, 2017, we haven't even hit a year yet.
We've read that you received your yoga license in India, can you talk about that experience? What pushed you to get your license over there?
It was serendipitous because I wasn't really intending on being a yoga teacher. I was going on a journey and at the time I left my ex-husband and I really needed to get away and I knew that yoga was something that made me feel alive and helped me feel in tune with myself. The cheapest way to go on this journey was to do a yoga teacher training program because your food is paid for, you know where you are going to stay. You're with other people with similar minds and thought patterns and its immersive. It was an extra piece to earn my yoga teacher training certificate through that process. India was a very interesting experience and being in a third-world country humbled me and helped me to appreciate the things we take for granted in life. It took living in extreme poverty and practicing extreme gratitude to help me find that niche.
With trap yoga, which artist(s) music do you feel helps to soothe your clients the most?
There is nothing about my class that is soothing. It is a total empowerment experience. Honestly, right now everybody is going crazy over Cardi B and she wouldn't necessarily qualify as trap, but she is rap. At the end of my class, I say, "May you experience a Cardi B blessing upon your life." Women are really identifying with her these days, with her music and the transitions in her life. Also, Gucci Mane, who has experienced an extreme glow up and has understood the transformative power of the love of self and the love of a partner. Of course, 'Rake It Up' by Yo Gotti [is another artist].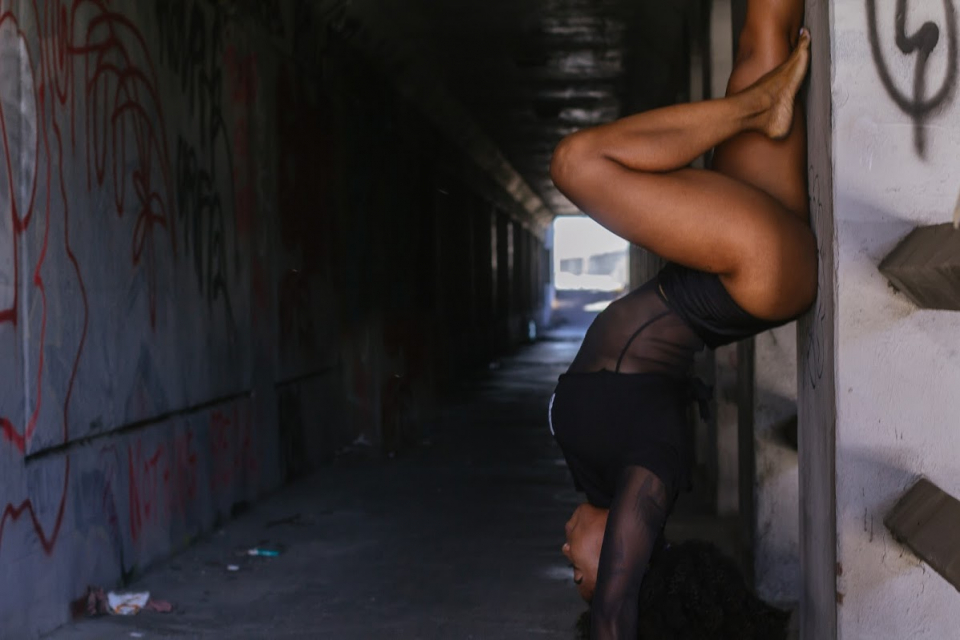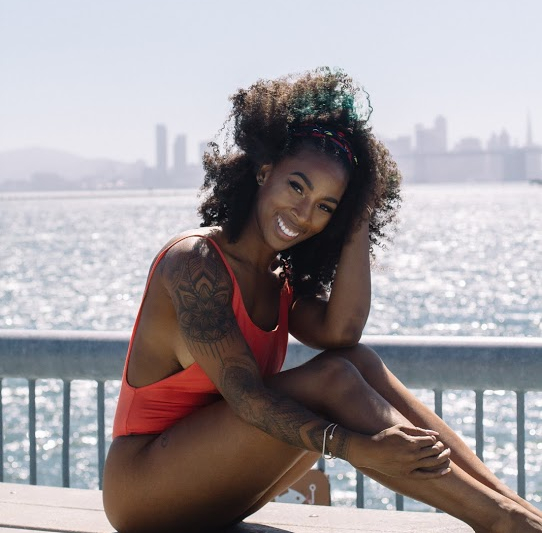 Keep up with the latest happenings with Yoga Bae on Instagram and Twitter @TrapYogaBae and make sure to check out her website: www.itsyogabae.com
Also, check out Yoga Bae in action below. Chime in on the comments. What do you think about Trap Yoga? Are you willing to try it at least once?