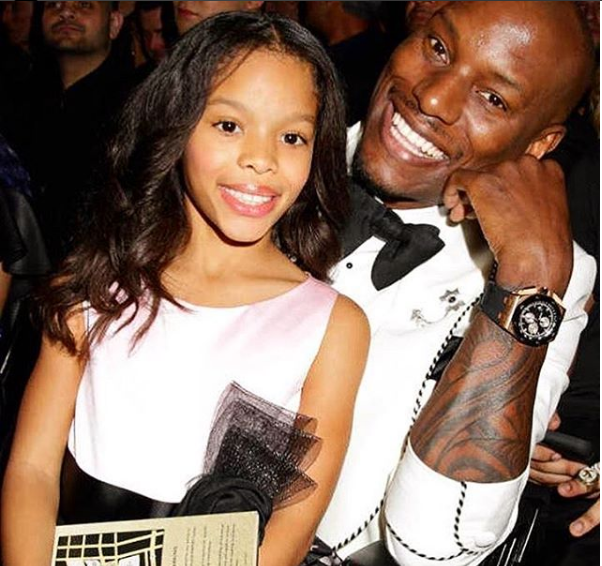 Tyrese Gibson needs to tighten his financial belt  — or land a couple of movie roles quickly.
The Fast and Furious star submitted legal documents in the ongoing case between him and his ex-wife, Norma Gibson, revealing that his situation is as dire as he says it is.
While Tyrese hauls in $105,686 per month, he is spending over $107,576 per month, meaning he spends more than he makes, which isn't sustainable long term.
Gibson, 38, is living above his means, according to court documents obtained by The Blast. Add to that, he owes his lawyers $133,750 and it's clear "Black Ty" is operating in the red.
On the positive side, the documents reportedly show that Tyrese has $884,658 in cash and savings and his property is worth $1.7M.
Some of his monthly bills include paying $7,500 in childcare for his 10-year-old daughter Shayla, $9,744 in groceries and $14,869 for his home's mortgage.
In a self-recorded Instagram video before a court hearing in early November, Tyrese broke down claiming he spends $13K per month in legal fees in his ongoing custody battle with ex-wife Norma Gibson and needed financial help. According to the court documents, Tyrese has already paid his attorney $68,055 but still owes $133,750. The "Sweet Lady" rapper paid his lawyer, who charges $700 per hour, from his "personal funds."
He claimed in a separate Instagram post that Will Smith and wife Jada Pinkett gave him $5M to help out with his expenses. But the Smiths reportedly denied they gave him the money. 

Meanwhile, Tyrese' ex-wife has reportedly asked for a mental health evaluation because, as she says, even his friends are worried that he is spiraling out of control. However, in another Instagram post, Tyrese said it was a powerful prescription medication that caused him to have the mental meltdown in the first place.