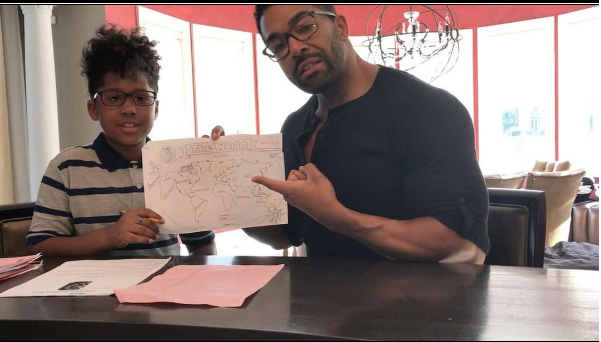 Jennifer Hudson has obtained a court order of protection against her former fiancé David Otunga because she said she's afraid he will physically harm her, based on his past behavior.
The order of protection Hudson got Thursday, obtained by TMZ, claims David has exhibited "aggressive, threatening and harassing behavior toward me." She says, "I am now living in fear of further action David might take."
Hudson, who won the Academy Award for Best Supporting Actress for her electric performance in Dreamgirls, claimed on Wednesday she was at a recording session in Chicago with their son, David Jr., when David Sr. made a series of phone calls to reach her. When he couldn't get her, he asked their son to record the scene. Hudson says David wanted their son to show she was dating one of her producers. Hudson denies this.
J-Hud further claims that when she arrived at the house, her fiance was visibly angry. He grabbed David Jr. by the hand and physically pushed Hudson out of the master suite, the documents say.   
The songstress/actress says this was just the most recent in a pattern of escalating and threatening behavior that Ortunga has been exhibiting lately.
As has been reported by multiple outlets, Hudson got an order of protection and had law enforcement physically remove Ortunga from the family home.
Hudson and Otunga broke up several months ago but had been trying to work out a custody agreement amicably. Unfortunately, since both parents want primary physical custody of David Jr., the negotiations broke down.
The current protection order gives J-Hud exclusive possession of their residence and orders Otunga to stay away from her and their son until the next court date where custody can be settled by a judge. 
Otunga was not present in court when Hudson got the order. He claims J-Hud made up all of her allegations to gain an advantage in their custody dispute.