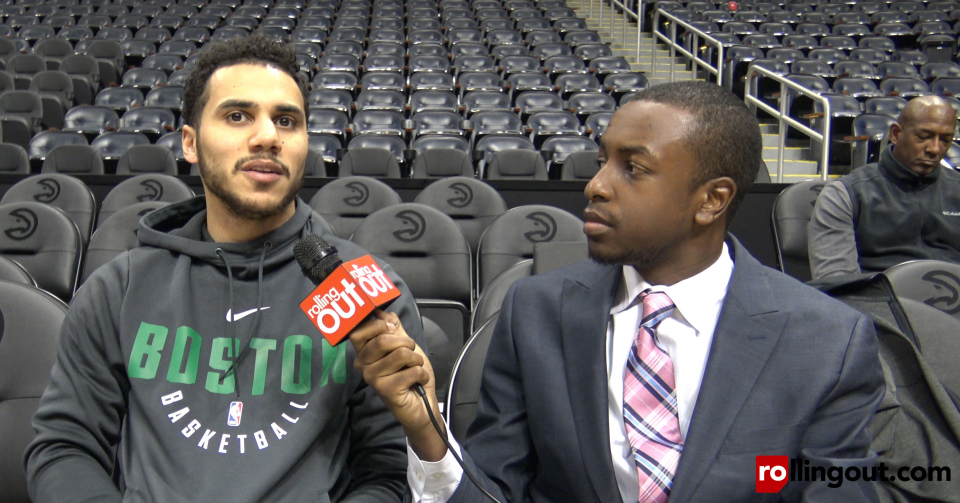 Boston Celtics guard Shane Larkin is currently in his fourth NBA season after spending a year in Spain during the 2016-17 campaign. He came into the league in 2013 as one of the top college players in the nation at the University of Miami. He was named the 2012-13 ACC Player of the Year after averaging 14.5 points, 4.6 assists and two steals a game for the Hurricanes. Larkin has obviously proved his athletic ability throughout his life, but he didn't choose the same path that his father did.
Shane's father, Barry Larkin, is one of the greatest shortstops of all time. He was named to 12 All-Star Games, he won the 1990 World Series, the 1995 NL MVP Award, he earned nine Silver Sluggers and three Golden Gloves during the course of his 19-year career with the Cincinnati Reds. He was inducted into the Baseball Hall of Fame in 2012.
Barry played in an era that featured many Black stars. Ken Griffey Jr., Kenny Lofton, David Justice, Derek Jeter, Tony Gwynn, and Barry Bonds were some of the biggest names in the sport during the decade. Even the '90s biggest sports superstars like Deion Sanders and Michael Jordan crossed over to fulfill childhood dreams of playing professional baseball. Yet for some reason, the generation that was born during that time period didn't connect with the game. Shane was born in 1992 and the son of former New York Mets star Darryl Strawberry, D.J., was born in 1985. D.J. became a basketball star at the University of Maryland.
"Basketball and football were just more fun," Larkin said of the decision of the sports he chose to play. "They were more active. So I'm assuming that's a lot of the reason why African American kids also play those sports because, in basketball — it's cool to go out there and play. You can cross somebody and the crowd goes 'ooh.' Or in football, you can make a one-handed catch and the crowd goes 'ooh.' In baseball, you hit a home run and the crowd goes 'ooh,' but it's not the same type of excitement that you can get out of playing one of those other sports. I think that's a reason why more kids gravitate toward basketball and football."
Larkin also cited the cost of equipment as a potential reason the level of participation in baseball is minimal nowadays in the Black community.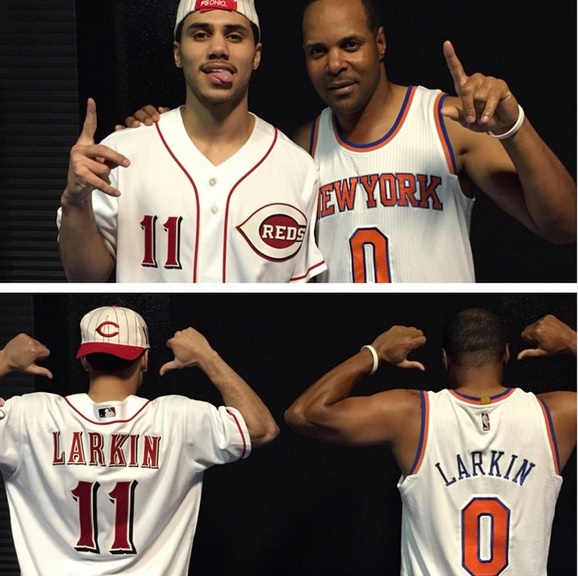 "Baseball can be fun. It just wasn't fun for me," Larkin said. "I think to get it back very popular, you need that one superstar African-American player that makes it cool. Baseball's not like the cool sport. You don't see baseball players have the type of impact like LeBron James. Everybody knows who LeBron James is, everyone knows who Odell Beckham Jr. is. He made the one-hand catch, he's in the club, he's doing the dance, he's doing all of those things that kids like us, we're attracted to those types of things. We want to be like that. In baseball, you don't really see a strong African American presence doing cool stuff. The stuff that we thought was cool growing up. Going to the club, rappers. So I think if they had one specific guy that was, not necessarily from the 'hood, but was go[ing] to the games and hav[ing] his chains on and go[ing] to the clubs and be[ing] with rappers, hang[ing] out and do[ing] the things that those kids like to see, that I liked seeing growing up, I think that's a way more kids would be interested in it because when you're young, you want to be like your idols and I think that's one way it can become more popular."
Currently, in Major League Baseball, the biggest new star in the game is Black. New York Yankees outfielder Aaron Judge was the hot topic of the summer, competing with Giancarlo Stanton for the home run title during the All-Star festivities and the regular season. He wore Jordans while watching the Brooklyn Nets-Cleveland Cavaliers game in October. To Larkin's point, he isn't the celebrity that's spotted in the club with Drake and he doesn't hit dem folks after he hits home runs. Baltimore Orioles outfielder Adam Jones is an unapologetically Black All-Star in the game, but he doesn't have the impact that a Judge has. Boston Red Sox outfielders Mookie Betts and Jackie Bradley Jr. "Hit Dem Folks" after wins, but they don't have the impact that a Judge has. That's where Hunter Greene comes in.
Greene is an 18-year-old pitching phenom who can also hit the ball 450 feet away from the plate. He's used his platform as a high school star, now in the Cincinnati Reds' minor league system, to travel the country and speak to young Black players. His favorite artist to listen to is Travis Scott. There's a lot of pressure on him to revitalize the sport in the community, but if anyone can deliver on that pressure, it's him.
However, until the day that Greene is called up and becomes the face of baseball, more Black kids will continue to gravitate toward football and basketball first, even if you're the son of a Hall of Famer.