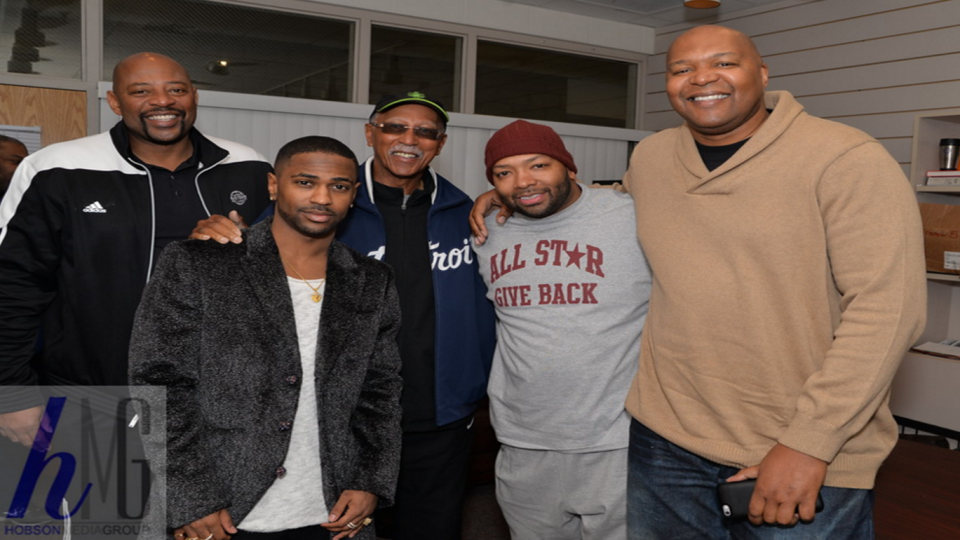 Tarence Wheeler Productions LLC has been producing the annual All-Star Thanksgiving Giveback for 19 years. This all-star production always boasts celebrity appearances by the likes of Detroit's own Big Sean, Dej Loaf and a host of other celebrities and pro-athletes. Last year, he partnered with Ford Motor Company to giveaway reusable grocery totes and to deliver food to community outreach programs like FOCUS: HOPE. This year will mark the fifth year Big Sean and the Sean Anderson Foundation will support the All-Star Thanksgiving Giveaway.
Wheeler has been partnering with the River Rouge school system to put a complete Thanksgiving meal on the table for so many disadvantaged metro Detroiters for years.
"This is our 19th annual All-Star giveback turkey drive. We started with 200 [turkeys] 19 years ago, this year we are on target to give away 5,000 turkeys with all the trimmings, mac and cheese, Jiffy mix, canned goods and more for needy families," Wheeler said. "We have been fortunate to have upstanding relationships with corporations as well as with celebrities that come in and give their time, energy and resources to make this happen."
Rolling out was able to interview Wheeler to find out what to expect from this year's event that's scheduled for Nov. 21, at River Rouge High School starting at 11 am. Check out the interview below to see what he had to say.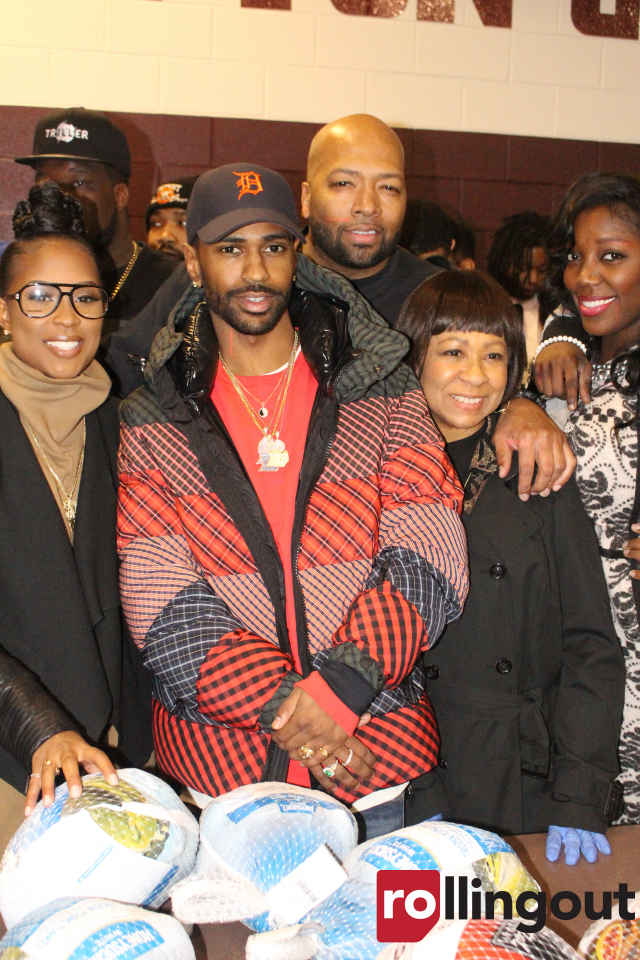 Tell us about the All-Star Giveback.
This is not your average turkey drive. Here, there are words of encouragement and inspiration, motivational words to get people to understand that today is the best day of your life until tomorrow. Then, there is a health and human services component to it; DTE Energy is on board to talk about getting families into payment plans to keep their lights on. We have Wayne Metro there to talk about renter's assistance, foreclosures and things of that nature. This is about less judgment and more help. We don't have time to look down on people. This has become the Nordstrom or Ritz-Carlton of turkey drives because we are talking about treating people with respect and if you have ever been there then you understand what it feels like. I have been there, and I know personally what it feels like to not have and to lack and going in your refrigerator and there is nothing there. We are here to help and pour into people hoping their tomorrow is better than today and that you can make it, just keep going.
Why was it so important for you to start the All-Star Giveback turkey drive?
People are hungry, and people have to make trade-offs, 'Do I pay these bills, or do I buy some groceries? What do I do to help feed my family?' Because we are children of poverty, and we understand what it feels like and we want to make sure that we help provide for families. This country has more resources than any country in the world but, yet we waste more. We have enough money for war, we should have enough money to feed the poor not just during the holidays but every day.
What corporations do you have involved?
Marathon Petroleum, Scott Taylor Company, AK Steel, Ford Motor Company and more. They have all made monetary donations as well as human capital, they come out and volunteer. They help with a combination of things; they will participate in our back to school rallies, our coat drive, and our turkey drive. At the end of the day, there are corporate and social responsibilities. Corporations must give monies back to the community and they should. Employees should find initiatives that are near and dear to their heart and demand that. When you have a guy like Gary Payton, NBA hall of famer, that's flying in from Las Vegas, Ron Harper, NBA Champion, Big Sean, Dej Loaf, Hill Harper, and these type of celebrities lending their names to this cause, that means something.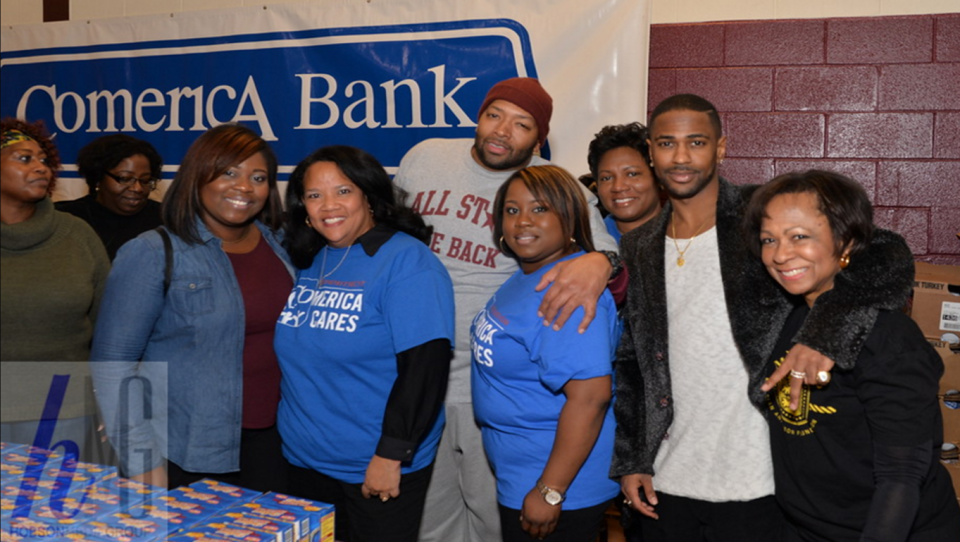 How do you pull this huge effort off year after year?
Most of this is done through relationships, having a good name, people being able to respect what you're doing and what you are trying to accomplish, and lending their hand to help the cause. As well as trying to make a difference, we all can make an impact on our community, talk is cheap, but the work is expensive. Who's willing to put their name, their resources, their energy behind initiatives that help other people because no one in the world is successful by themselves; someone must support your greatness. When you have this level of celebrity and encouragement, it's hard for people to be defeated, you must keep pouring into them every day that you can be great. It doesn't take a large movement, it takes two or three people to touch and agree that you can be great.
Personally, I live by the Proverbs 13:4 "The soul of a lazy man desires and has nothing, but the soul of the diligent man shall be made rich" I don't need to be rich as Jay-Z or Sean "Puffy" Combs. Are you rich in love, resources, empathy, love for your people? At the end of the day, if you have that you can make a difference. What is your legacy? Impact over income, every day.
We can tell that you are very passionate about this and it's been going on 19 years strong now. Tell us about the celebrity aspect of it.
NBA All-Star, Derrick Coleman, Gary Payton, Hall of Famer, we played against each other in college, Ron Harper, Hill Harper, Big Sean, Barbara McQuade, former US attorney, some of the Pistons and Lions legends. Local celebrities from channel 2, 4, and 7. There is a race component to this as well; You have whites, Blacks and Mexicans all together giving. NBA players, Rappers, FBI Agents, United Nations, are all together. This turkey drive brings all those people together, mixed races and sharing a space to serve people.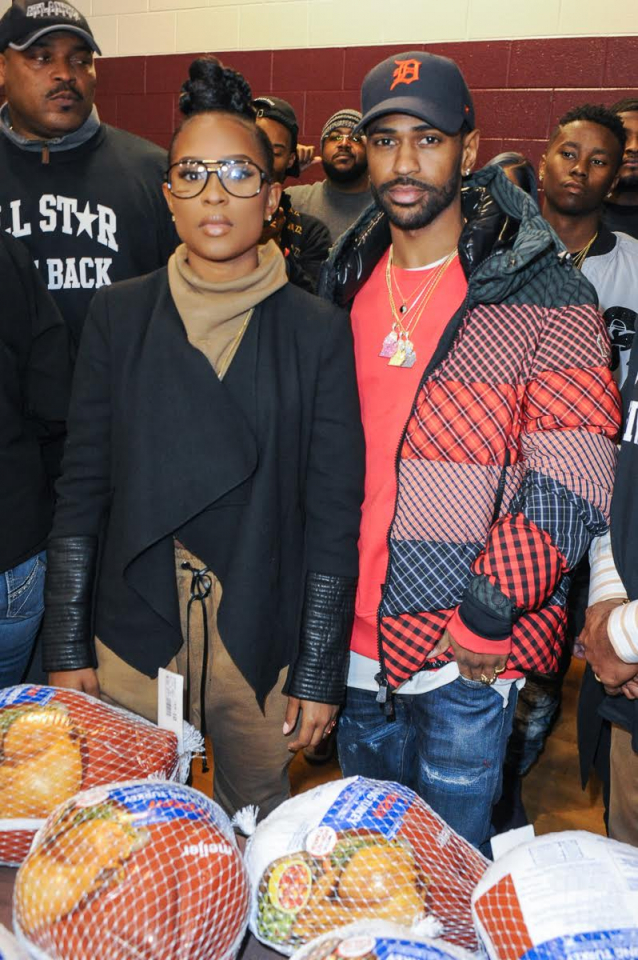 It seems like this is going to be a lot bigger from what you are describing. Last year the turnout was huge, you guys filled out the gymnasium. Is it going to be in the space this year?
Yes, same space and what we try to do is improve every year because the need is great. So, we start at 11 am but people are lined up 6 o'clock in the morning, four to five hours before the drive even starts. To offset that we have Salvation Army passing out hot chocolate and granola bars, we have porta potty's outside just to make sure you are held to a higher regard, with no judgment. We don't need a savior we need more service in our community, who's willing to do the work? Every year it gets bigger and bigger and more people want to participate.
So, what do they get when they come to the drive?
When they first come in they get the health and human services part of it from, DTE Energy, Wayne Metro for renter's assistance, and when they get to the food they get two canned goods, a box of macaroni and cheese, a box of dressing, a box of stuffing and a 12-15lb turkey as they exit the gym. Last year we totaled 180K meals and gave away about 4,000 turkeys. This year we are looking to provide over 200,000 meals and give away about 5,000 turkeys to families in need.
How can you people reach you and find out about your event?
We all can make an impact, choose whatever initiative you have and get two or three people to touch and agree on that and start your own movement. We do not have time [to wait] for pastors, politicians or the government to do something that you can do.
You can reach me at 313.205.9826, or you can show up at 1460 Coolidge Hwy, River Rouge, MI 48218 and it starts at 11 am on Tuesday, Nov. 21.