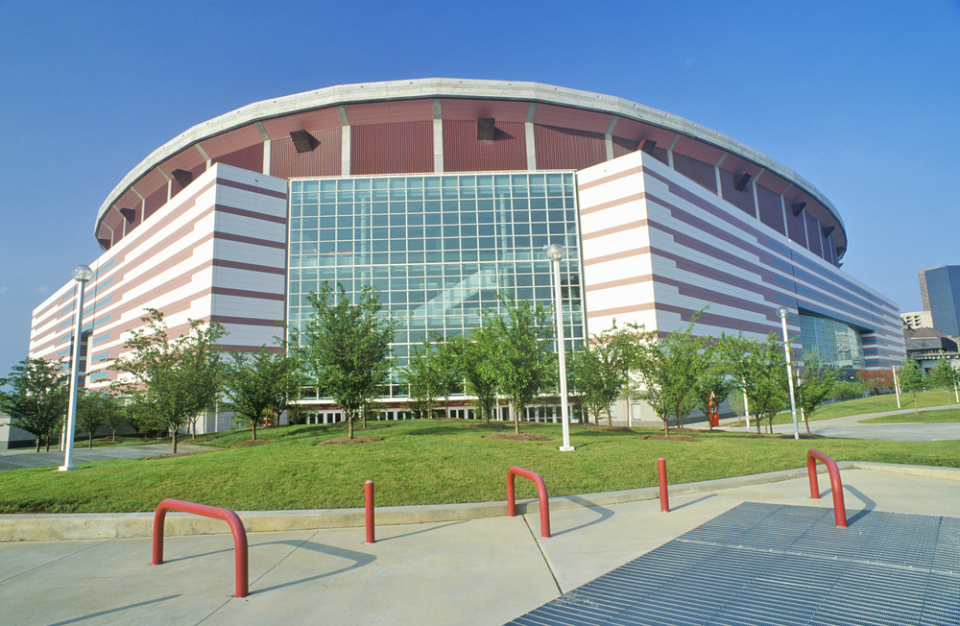 Twenty-five years of history are now dust. One of the largest multipurpose entertainment complexes, the Georgia Dome in Atlanta, was imploded on Monday, Nov. 20, 2017 at 7:30 a.m. ET. It's a tearjerker for sports fans because it was the only venue to host the Super Bowl (NFL), Final Four (NCAA), and the Olympics.
The home of the Atlanta Falcons for 25 years came tumbling and crumbling down, setting off car alarms and for those allowed to get anywhere nearby, it felt like a mini earthquake.
The stadium hosted two Super Bowls. Super Bowl XXVIII, when the Dallas Cowboys beat the Buffalo Bills, 30 to 13, in 1994. And, Super Bowl XXXIV, when the St. Louis Rams beat the Tennessee Titans, 23 to 16, in 2000.
In 1996. the U.S. Women's Olympic Gymnastics Team won the U.S.' first women's Olympic team gold medal at the Olympic Games.
The 1996 "Dream Team" won gold in men's basketball, while the American women's basketball team won gold, as well.
The Georgia Dome hosted three NCAA men's Final Fours: Maryland (2002), Florida (2007) and Louisville (2013) and the NCAA women's Final Four with Connecticut (2003).
Watch the video after the break.