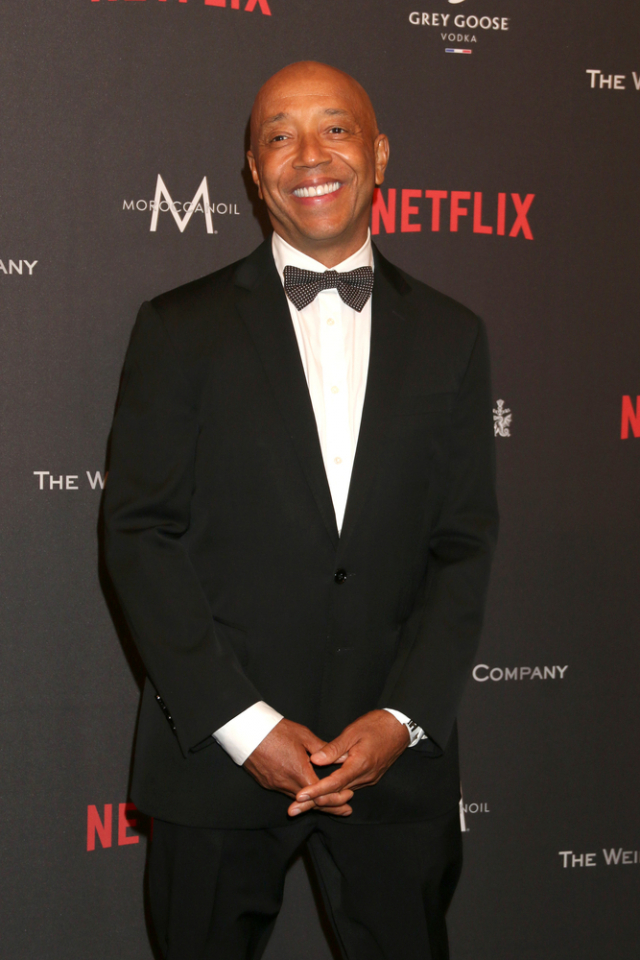 Russell Simmons' accuser, who says the entertainment mogul sexually assaulted her while famous producer Brett Ratner watched, isn't backing away from her claims.
One weekend in 1991, the Def Jam Recordings founder, then 34, reportedly assaulted her while she was just 17 years old. His accuser is "ready to shine more light" on Hollywood's dirtiest secret.
On Wednesday, Nov. 22, Keri Claussen Khalighi made an appearance on Megyn Kelly's eponymous "TODAY" show to share her story.
"In the fashion circle, it was known, their reputation for being modelizers," she said of Simmons and Ratner.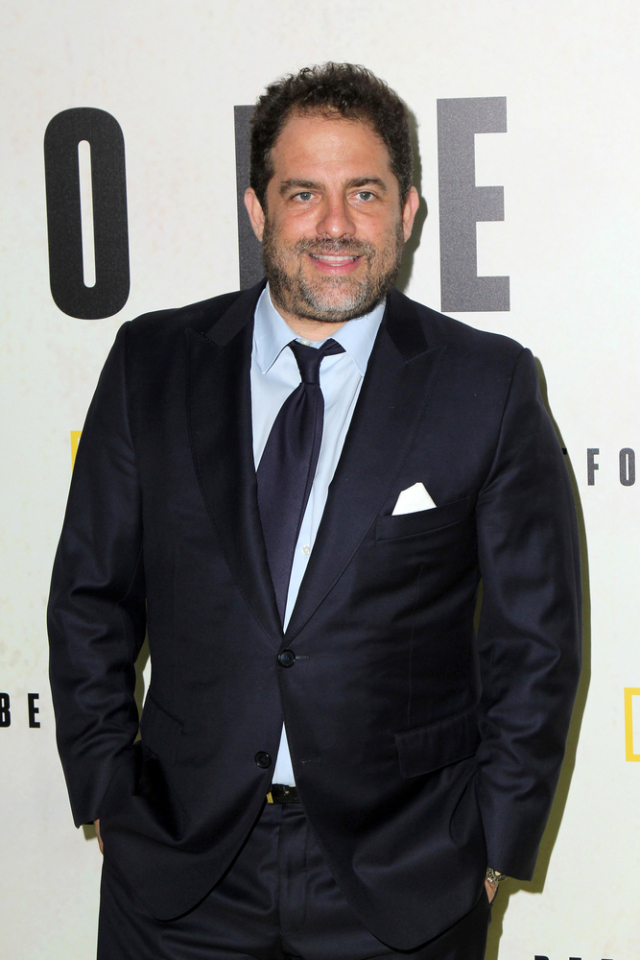 She said Simmons also forced her to perform oral sex. She "acquiesced."
"Part of my story that I think is really important to talk about in this conversation nationally is that I stayed, I didn't run out. I took a shower and an additional sexual assault happened there."
The now nine months pregnant former model went on to say that it's not a cut and dry, black and white storyline … fight, flight or freeze: "I certainly froze and did what I could to try and normalize and process this."
In private conversations with Simmons, Khalighi said he apologized. And she called out his public side of the story where he denies the encounter as "repugnant, hypocrisy and lies."
She continued, "If I can use my experience to further this conversation or facilitate change in any way, I am bound and determined to make this environment better and safer for my daughters and future generations…"
Khalighi, 43, and her husband, actor Amir Khalighi, live in Los Angeles with their three children; she had two daughters from a previous marriage and he has one. The couple is expecting their fourth child this week.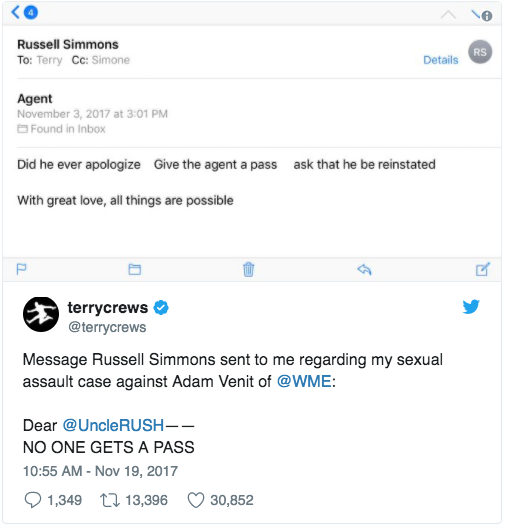 Former NFL linebacker-turned-actor Terry Crews, who has accused now-former WME agent Adam Venit of sexual assault, said Simmons asked him to give Venit "a pass." Crews responded on Twitter saying, ""No one gets a pass."
Simmons, now 60, denies Khalighi's claims. In a statement, issued through his attorney Eric W. Rose, also included three witness statements in his defense. He tells ABC:
"I completely and unequivocally deny the horrendous allegations of non-consensual sex against me with every fiber of my being. I know Keri Claussen Khalighi and remember the weekend in 1991 that she has referenced. Everything that happened between us 26 years ago was completely consensual and with Keri's full participation.

"We spent time in my apartment over a period of two days and one night, as well as at some public places including Nell's Nightclub. Much of the time we were in the presence of other acquaintances. I'm deeply saddened and truly shocked to learn of Keri's assertions as to what happened over the course of that weekend.

"Let me be crystal clear and very direct. Abusing women in any way shape or form violates the very core of my being. I have always spoken out regarding my life experiences, women's issues and the need to bring a faster and more decisive shift in the collective consciousness that will help bring about true women's equality. More than anything, I want my daughters to live in a more equal world and a world where they will not become victims of sexual harassment."