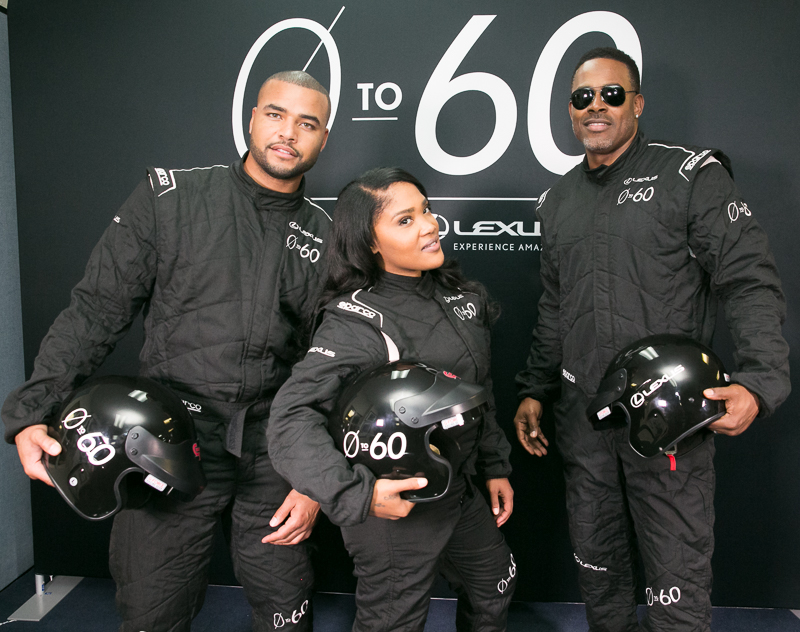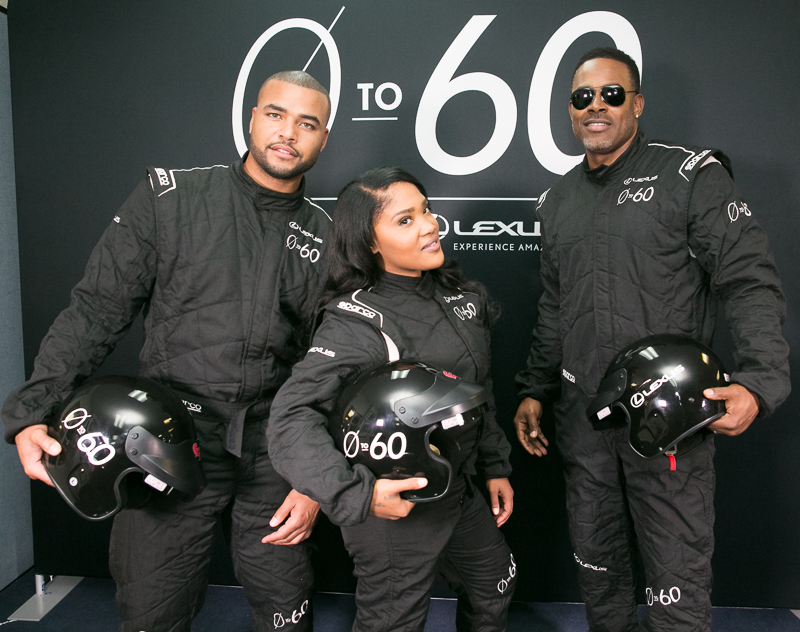 Lexus' original series "Lexus 0 To 60: Atlanta" wrapped taping of its next installment at the famed Road Atlanta race course in Braselton, Georgia. Now in its second season, "Lexus 0 To 60: Atlanta" pits six celebrities against each other in a series of performance challenges designed to highlight the two featured Lexus vehicles: the RC F, which was the focus of last year's "0 To 60" challenge; the GSF, and the brand-new LS 500.
This year's competitors have been divided into two teams:
"I was really impressed by the competition," says Norfleet, who holds the distinction of being the first African American woman licensed by NASCAR. "The course too. I don't do many road courses, so this was definitely a challenge."
Over the course of two days, the teams participated in a series of exercises that culminated in five challenges.
On Wednesday, the teams competed in an Auto-Cross challenge (GSF), the Essess Challenge (LC-500), and the Slide & Stalom Challenge (RC F).
On Thursday, the teams competed in the Road Atlanta Circuit Challenge (LC-500), where the teams drove the full Road Atlanta course and a team relay race (RC F).
At the end of the challenges, a winner was selected earning a one-year lease for one of the featured Lexus vehicles. The participants also left with a great bonding experience.
V-103 FM radio on-air personality who hosted the event says of the experience, "The teams are definitely competitive. But we're also having a blast. These are all people I would hang out with even outside of this setting."
The winner of the competition will be revealed when "Lexus 0 To 60: Atlanta" premieres in January 2018. The series will air exclusively on Interactive One's new platform, Cassius, online at cassiuslife.com.