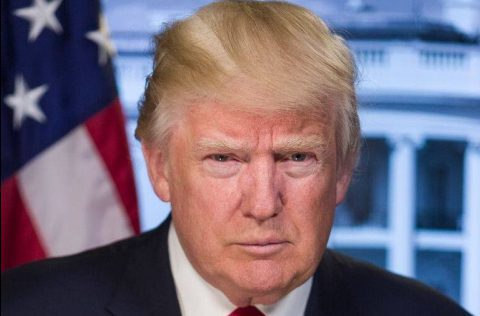 Over the Thanksgiving weekend, President Donald Trump, a man who has had a decade's long obsession with being named Time magazine's "Person of the Year" – and with making the cover of any major magazine, for that matter – claimed Time called to tell him he was "probably" going to be given the prestigious distinction.
"Time Magazine called to say that I was PROBABLY going to be named 'Man (Person) of the Year,' like last year, but I would have to agree to an interview and a major photo shoot. I said probably is no good and took a pass. Thanks anyway!" Trump wrote.
Of course, Time has never operated in that manner, meaning they don't let the prospective recipient of the award know they are being considered or won the award in advance, and let the world know on their own Twitter account that Trump told a bold-faced lie.
Afterwards, a cadre of celebrities began trolling Trump on Twitter to some hilarious results.
British tennis champion Andy Murray seemingly started the trend of mocking the president by tweeting, "Bbc just called to say I was PROBABLY going to be named sports personality of the year but I would have to agree to an interview and a major photo shoot. I said probably is no good and took a pass. Thanks anyway!"
Other celebrities joined in on the fun, making a fool of the attention-starved Trump. Take a look at a sampling:
Tiger Beat called and said I was probably going to be Boybander of the year, but it was going to take a long photo shoot and interview. Unfortunately, i have a long awaited appointment to frost my tips on the day of the interview so i turned it down! No thanks Tiger Beat!!!

— Lance Bass (@LanceBass) November 25, 2017
Time Magazine called me a few weeks ago too. This led to us texting and then, of course, sexting. We hooked up a few times, which was fun. But, ultimately, it didn't seem like an ideal match. It's too bad though because Time Magazine is really hot. Oh well. Thanks anyway!

— billy eichner (@billyeichner) November 25, 2017
.@nytimes just called to say I was PROBABLY going to be named comedienne of the year but I would have to agree to an interview and a major photo shoot. I said probably is no good and took a pass. Thanks anyway! @andy_murray

— Julia Louis-Dreyfus (@OfficialJLD) November 25, 2017
Hollywood called to say that The Big Sick was PROBABLY going to be named "Movie (Film) of the Century," & make a billion dollars at the box office (domestic) & win every Oscar, even ones from years past. I said probably is no good and took a pass. Thanks anyway!

— Kumail Nanjiani (@kumailn) November 25, 2017
Patton Oswalt called to say that he was going to tweet that GET OUT was PROBABLY his favorite movie of the year, but I would have to agree to get lunch with him and do a major photo shoot. I said probably is no good and took a pass. Thanks anyway!

— Jordan Peele (@JordanPeele) November 25, 2017