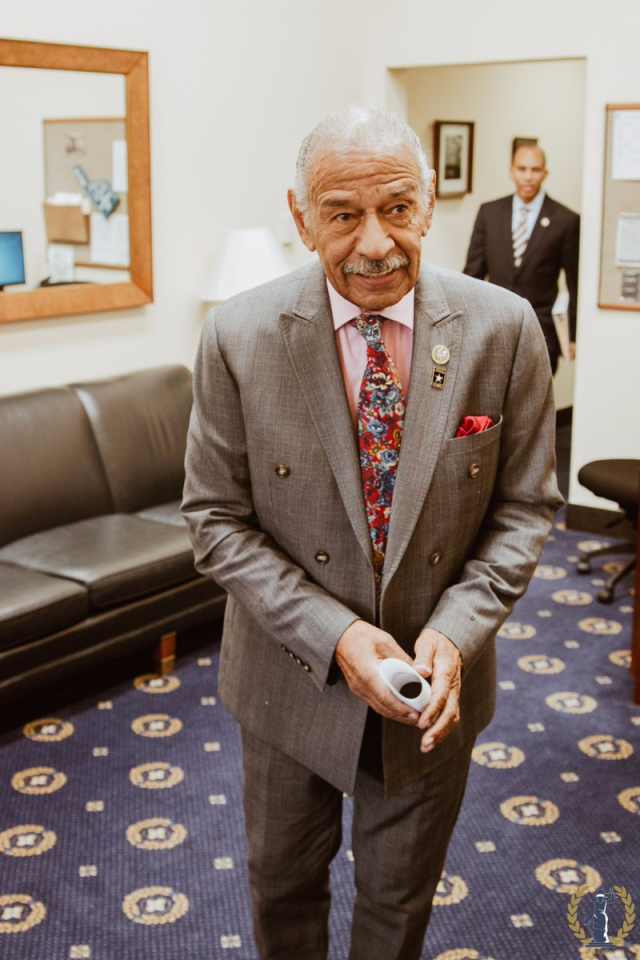 When John Conyers, 88, began serving in the U.S. Congress, Lyndon B. Johnson was the president, the Vietnam War was in full swing, Martin Luther King Jr. and John Lewis were marching in Selma, Alabama, to pass the Voting Rights Act, the cost of gas was 31 cents and NASA had yet to put a man on the moon. In other words, Conyers has served longer than many of us have been alive (he began in 1965), and has served scandal-free and with distinction, which is how he became the senior ranking member on the House Judiciary Committee. 
Unfortunately, Conyers, D-Michigan, is the latest politician to be hit with a wave of sexual harassment allegations. However, on Sunday, a group of former female staffers for Conyers defended him, saying that they had not seen nor experienced the kind of behavior Conyers is accused of exhibiting.
"While we do not pass judgment on the specific allegations reported in the press or the women who brought them, our experiences with Mr. Conyers were quite different than the image of him being portrayed in the media," the former staffers wrote in a statement to the Huffington Post.
"Mr. Conyers was a gentleman and never behaved in a sexually inappropriate manner in our presence," they continued. "He was respectful, valued our opinions, challenged our thinking, and treated us as professionals."
The House Ethics Committee is now looking into the allegations, and while Conyers has continued to deny the accusations made against him, he did announce that he would be stepping down as the leader of the House Judiciary Committee while the investigation was ongoing. Fellow legislator Al Franken, D-Minnesota, is also under intense fire for evidence actually showing him committing acts of sexual harassment. 
"I deny these allegations, many of which were raised by documents reportedly paid for by a partisan alt-right blogger," Conyers wrote in his statement Sunday. "I very much look forward to vindicating myself and my family before the House Committee on Ethics."