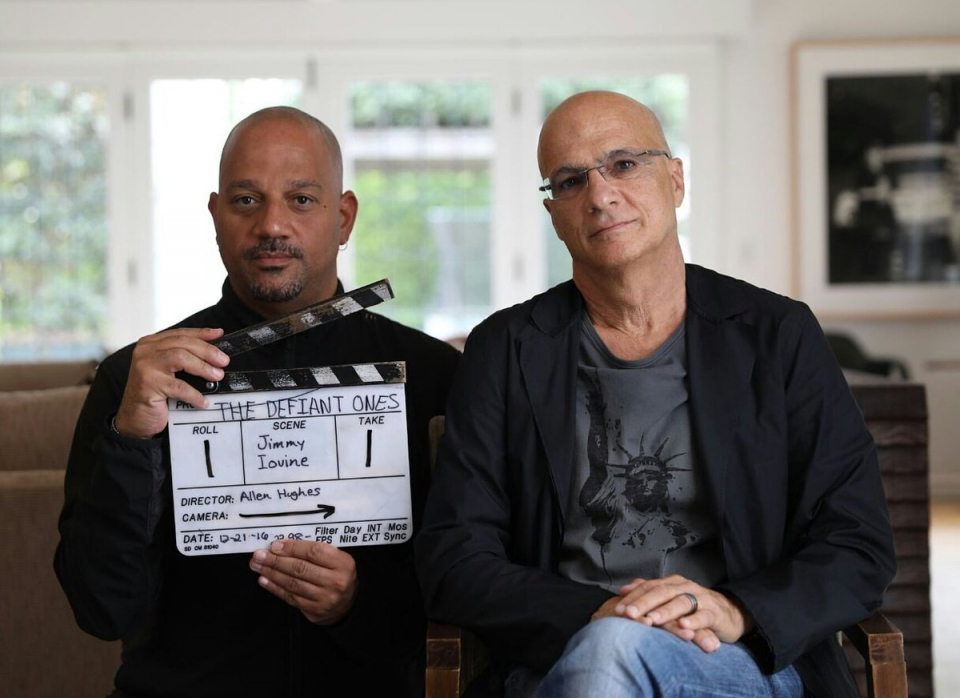 The Defiant Ones
tells of the unbreakable bond of trust and friendship between music legends Jimmy Iovine and Dr. Dre, two street-smart men from different worlds who together defied traditional wisdom and transformed contemporary culture in the process. Filmed over a three-year period by director Allen Hughes, the four-part documentary traces the rise of two tough kids — Iovine the son of a Brooklyn, New York, longshoreman, Dr. Dre straight out of the streets of Compton, California — through an unconventional business until their paths crossed in the late 1980s, leading to this unlikely duo brokering one of the biggest deals in music history. In addition to extensive, frank interviews with Iovine and Dr. Dre, the series includes comments by such music icons as Bono, David Geffen, Eminem, Ice Cube, Gwen Stefani, Jon Landau, Tom Petty, Snoop Dogg and Bruce Springsteen. Also featured is never-before-seen footage from a multitude of recording and writing sessions.
The Defiant Ones — which just received two nominations for the NAACP Image for Outstanding Documentary (Television), Outstanding Directing in a Motion Picture (Television) — will be released on Blu-ray/DVD today, Nov. 28, and is also available on iTunes, Google Play, Vudu, etc.
Check out the trailer after the break.