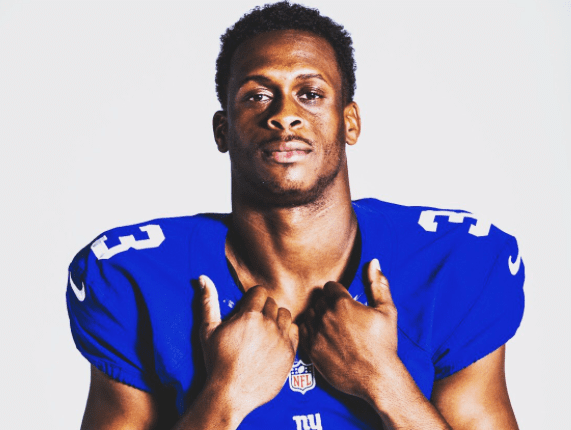 The New York Giants have been around for 92 years, but they had yet to start a Black quarterback. That will change when Geno Smith will start in the place of Eli Manning as the lowly Giants take on the Raiders on Sunday.
Smith was named as Manning's replacement after the Giants started with a 2-9 record.
Smith will become the Giants' first Black quarterback in the history of the team which was founded in 1925. The Giants are the last team in the NFL to start a Black quarterback.
The history of the Black quarterback in the NFL was often marred by racism. There were a multitude of qualified Black quarterbacks who played at HBCUs and never got a chance to start at quarterback. Many coaches and GM's would not allow Black quarterbacks to lead their teams because of preconceived notions that Black men weren't natural leaders. As a result, great Black college quarterbacks were forced to change positions by the time they made it to the NFL.
In 1968, Marlin Briscoe became the first Black quarterback to start when he played for the Denver Broncos. James Harris started in 1969 for the Buffalo Bills and led the Steelers in 1974.
During the 1980s, Warren Moon, Randall Cunningham, and Doug Williams were star quarterbacks and Williams became the first Black quarterback to win a Super Bowl in 1987. Michael Vick, Donovan McNabb, Steve McNair, and Daunte Culpepper were leading Black quarterbacks during the 2000s. Today, Russell Wilson, Cam Newton, Dak Prescott, and Deshaun Watson have been leading Black quarterbacks in 2017. Colin Kaepernick has used his platform to speak out against social injustice and has been blackballed from the league, even after leading his team to the Super Bowl.
The number of Black quarterbacks in the NFL should increase over the next few years, but Smith's promotion as starter of the New York Giants reveals how the NFL historically kept Black quarterbacks marginalized. It's a league that has to confront the uglineess of its racist past and, at times, present.