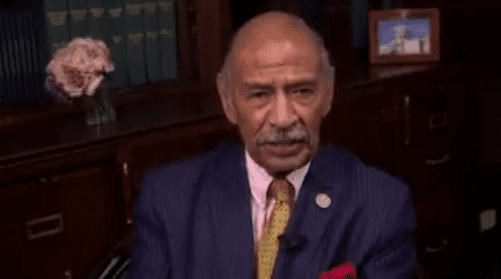 Congressman John Conyers, D-Michigan, the longest running member in the House of Representatives, was admitted to the hospital with an unknown ailment.
Conyers, 88, is at the center of sexual harassment claims.
Conyers was in the Detroit area at the time he was taken to the hospital, CNN reports but details about his medical condition remain unclear.
The venerated politician is facing several allegations of sexual misconduct by former female staffers. The House Ethics Committee announced last week it has opened an investigation into allegations against Conyers.
Democratic leaders, including Nanci Pelosi, have asked Conyers to resign but he has declined. 
Buzzfeed was the first to report the Michigan representative settled a wrongful dismissal complaint in 2015 with a employee who claims he sexually assaulted her. Conyers denied he did anything wrong, but did acknowledge the paid settlement. He never explained why he paid the money if he did not commit the acts that he's accused of.
Another former staffer, Deanna Maher, told CNN that Conyers made three sexual advances toward her in his district office from 1997 to 2005. His lawyer denied any wrongdoing.