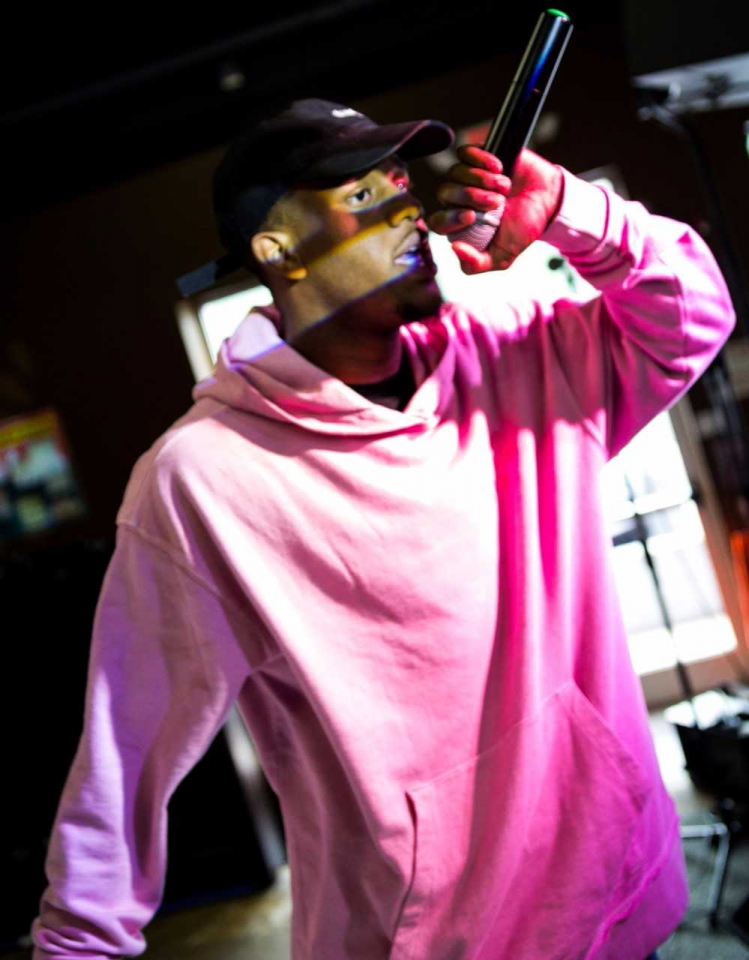 It's not often that indie artists get a chance to talk about what their journey is like, but Matt G is open and willing to tell the story of most indie artists. "A lot of people don't understand what we go through, and we work really hard," said Matt. In this exclusive interview, Matt discusses the challenges of trying to make it in the music business and talks about highlights in his career thus far.
How did you start your rap career?
I started my rap career really when I was at Fork Union Military Academy in Fork Union, Virginia. I used to battle other guys and have cyphers all the time. I always knew I was gifted with words. I had already been published in a few journals and had a collection of poems and short stories made into a book titled, The Last Poet Society, but when I was there I really got in tune with actually rapping. Once I got to college I gained access to a recording studio and began really developing my craft from there.
What are some of the things you've done since beginning rapping that you're most proud of?
Since rapping, I'm most proud of dealing with the adversity and negativity that has come with me wanted to have a rap career. I still remember being ridiculed and even laughed at for pursuing my dream. I also remember damn near getting into physical fights with guys that I felt were disrespectful towards what I was trying to accomplish. Also, I'm most proud of being able to inspire and motivate others to pursue whatever their passion is. Often, people message me asking for advice on music-related topics and just about life in general. That means a lot to me because from the start one of the reasons I began rapping was because I wanted to change lives and make people realize that anything is possible. Another thing I'm super proud of is being able to open up for Mick Jenkins this past summer. By the time I hit the stage the venue had reached capacity and being able to perform so well under that type of pressure proved to me that this is something I can really have success doing.
What are you currently working on?
At the moment, I'm working on my new project. I'll most likely name it BOYNEXTDOOR. I have the entire track list for it. Right now, I'm working with my team to make sure the release is done properly. Also, I have a few new visuals I'm releasing in the next few weeks. [In] early 2018, I'll be hitting the road more often; I've already been confirmed for stages out in Austin for SXSW.
What's one of your favorite singles? What it was like making it and why are you proud of it?
My "Honda Freestyle" has been my most successful single to date and also my personal favorite record I've ever made. The best part about it is that the making of the song was accidental. My guy, Tim Arrington, sent me the instrumental for me to go in and master it. I played it on the speakers and started vibing to it heavy. Before I knew it, I started coming up with lyrics for it and 45 minutes later the song was complete. People's reactions to it let me know that it was special. I'm most proud of it being the first song I've ever made that when I went to places and performed it people already knew the lyrics and were genuinely excited to see me perform it.
Where do you see yourself five years from now?
Five years from now I see myself as an innovator in music. Someone whose opinion and input on things really matters. I also see myself as having my own successful brand to where I'm able to control as much as possible in-house and also put others in positions to succeed. Five years from now I see myself as financially able to take care of my family and the people around me.
What is one thing you wish people knew about you that they don't?
Just how shy and introverted I truly am. Most people assume that just because I make music that I'm wild and outgoing, but in reality, I really would rather stay to myself and hang around people I've known for a while and truly trust. That's a big reason I've always, for the most part, recorded my songs by myself. As I've gotten older and experienced certain things my approach to people has changed drastically.
What's the most challenging thing that you've faced as an up-and-coming talent?
As an up-and-coming talent, the biggest challenge I've faced is figuring out what it'll take for me to get to the next level. I see myself as an artist with a ton of potential to expand and breakout, figuring out the best way to maximize what I do well is what keeps me up late at night.
Where would you like to see yourself ultimately?
Ultimately, I want to see myself as free. Free to express myself ways [in the ways] I feel are the best, free to maneuver and put myself in the best positions to succeed. I also would like to see myself in a place where all of the things I've grown up imagining are coming to fruition. I think that will ultimately put me in a place mentally to where I can just really lock into improving my music.
Take a listen to the Honda Freestyle below:
Featured image courtesy of Rolemodel Publicity.