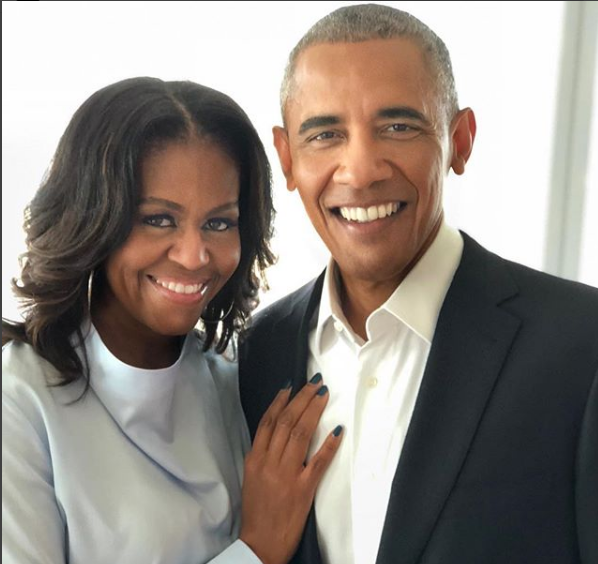 Michelle Obama is the quintessential epitome of class and grace — even when she is throwing major shade at someone. It works like Novocaine: it deadens the target without it realizing it has been hit.
A prime example of the former first lady's ability to fire off subtle jabs took place during her first solo speech in Canada. The occasion — a sold-out few-thousand-person throng in Toronto — where she couldn't resist taking a few digs at President Donald Trump's propensity to go off on Twitter tirades on a weekly bases
After being introduced by Canada's first lady, Sophie Trudeau, Obama went on to poke Trump over his incessant need to go on the attack on Twitter.
Mrs. Obama told the audience that it's "never a good idea" to put your first thought in the morning on social media, and never a good idea to "tweet from bed," something we know 45 can't help but do.
Our forever first lady also gave a quick crash course of Twitter etiquette: if you're going to tweet, you should probably proofread. "Then you need to edit and spell-check it," she said.
President Trump, by contrast, breaks that social media rule almost on a regular.
But Michelle Obama's speech wasn't all shade.
The 45-minute conversation, hosted by the Economic Club of Toronto, flowed into a bunch of amusing side stories, including her memories of being awestruck when meeting Queen Elizabeth of England.
"What do you do with the queen? I touched her. She touched me first," she said, adding that her dream dinner guest would be Jesus, whom she'd serve pizza.
Obama also reiterated her previous statement that she has no plans to go into politics.
Later, Obama and Trudeau went out for a private lunch at local restaurant Gusto 101.