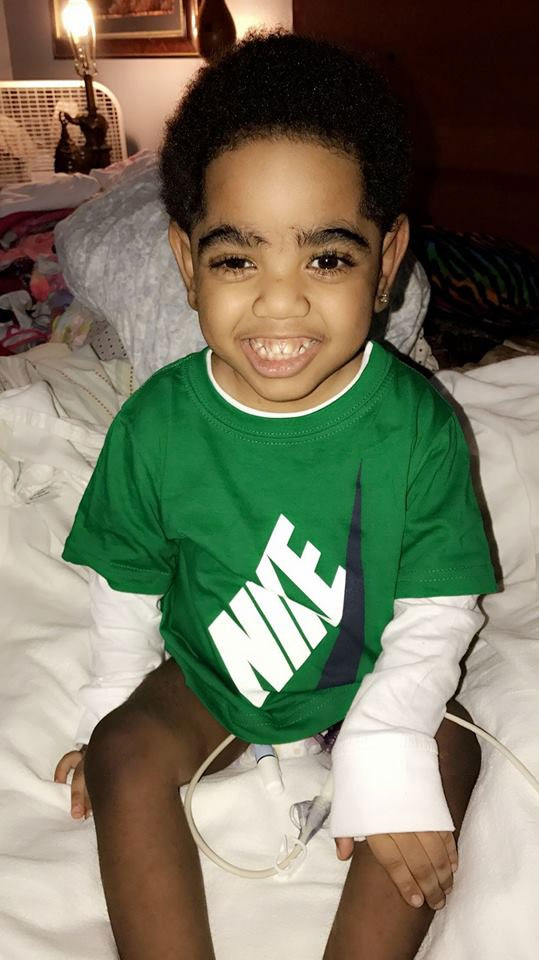 Baby AJ Burgess has been released from Egleston Children's Hospital after a successful kidney transplant surgery.
"This family has fought hard and Baby AJ has fought even harder to see this day. The family thanks the community for supporting them and praying for their son. They would also like to thank the doctors, nurses and staff at Egleston Hospital for their commitment to helping Baby AJ with this life-saving transplant. They ask that you keep them in your thoughts and prayers as Baby AJ continues to recover," says family attorney Mawuli Davis, of Davis Bozeman Law Firm, P.C.
This news comes one month after U.S. Congressmen John Lewis and Hank Johnson along with The Coalition to Support AJ's Transplant asked community members to attend a prayer vigil tonight at Egleston.
AJ, 2, was admitted to Egleston Children's Hospital, which is run by Children's Healthcare of Atlanta and is located on the Emory Hospital campus, on Oct. 29. He had contracted pneumonia and an abdominal infection, peritonitis, which according to webmd.com, is an inflammation of the peritoneum, the tissue that lines the inner wall of the abdomen and covers and supports most abdominal organs. He was born without kidneys and had to undergo dialysis nightly to survive.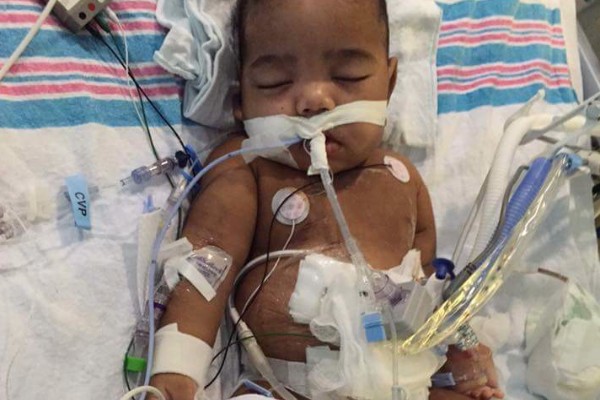 AJ waited for a kidney transplant surgery but his father, who is his perfect match donor, was denied the opportunity to donate his kidney for the life-saving transplant due to a probation violation. Anthony D.Dickerson, 26, was approved to donate a kidney to his son, but had to provide "evidence of compliance from his parole officer for the next three months." He reportedly, violated his parole on Sept. 28, days ahead of his scheduled Oct. 3 surgery to remove his kidney and donate it to his son. Dickerson was arrested for a parole violation, accused of being in possession of a firearm while fleeing and eluding police.The State Board of Pardons and Paroles website shows he has been on parole since December 2016 for fleeing or eluding police.
According to Davis, the hospital's justification for denying the transplant was they wanted to be sure Dickerson would be in a position after the procedure to adhere to the after-care requirements for living donors.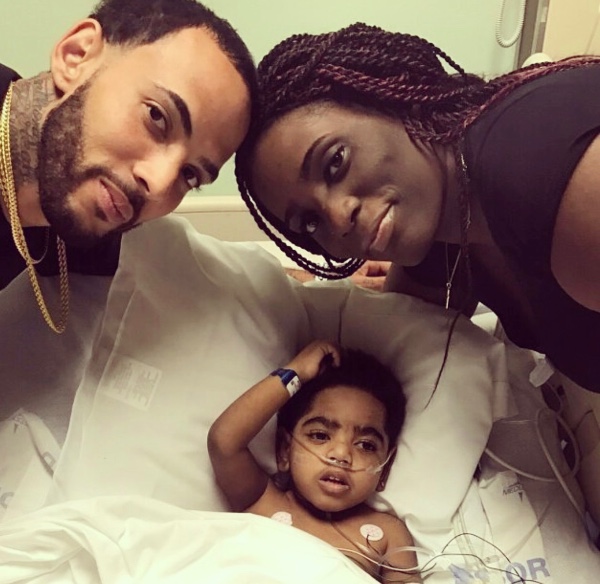 Both parents, including his mother Carmellia Burgess, were at AJ's bedside and petitioned prayers and support while remaining hopeful that Egleston would perform the transplant and help save their son's life.
An anonymous donor donated the needed organ and the surgery was performed on Wednesday, Nov. 22, a day before Thanksgiving.