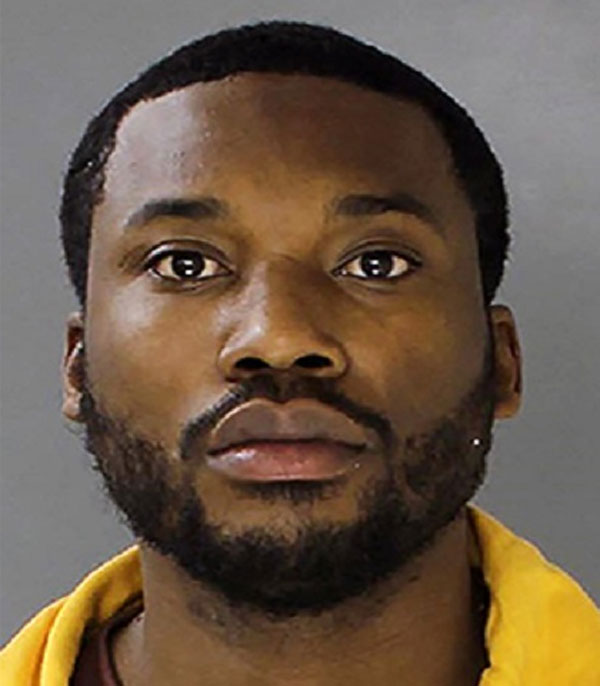 There is something strange going on in the case of rapper Meek Mill and the administration of justice by Judge Genece Brinkley. This past November, Mill was sentenced to 2-4 years in prison for a parole violation that stemmed from an assault on airport employees in March and riding a dirt bike in Harlem in August of 2017. In both cases, the charges stemming from these incidents were dropped by prosecutors; however, it was determined that Mills did violate the terms of his parole.
Unfortunately for Mill, his case landed in the court of Judge Genece Brinkley, who is alleged to have exhibited some bizarre behavior. Lawyers for the rapper have filed paperwork to remove the judge from the case, calling her enamored with Mills. TMZ reported that Judge Brinkley had a beef with Mill because he wouldn't do a shout-out to her in the middle of a suggested Boyz II Men remake. Also, according to Billboard magazine, the judge is "enamored" with the rapper and wanted him to leave Roc Nation and to sign with a friend of hers, crossing "all conceivable lines."
Now it is being reported by TMZ that Judge Brinkley has denied Mill's request for bail while he is awaiting appeal for his probation violation. Brinkley says Mill is a "flight risk" and "a danger to the community." In denying him bail, she also questioned the validity of his clean drug tests … suggesting he might have used something called Fast Flush to cleanse his system.
According to Joe Tacopina, Mill's lawyer, the decision by the judge  "continues her long pattern of unfair treatment" of his client and there are plans to appeal the decision.