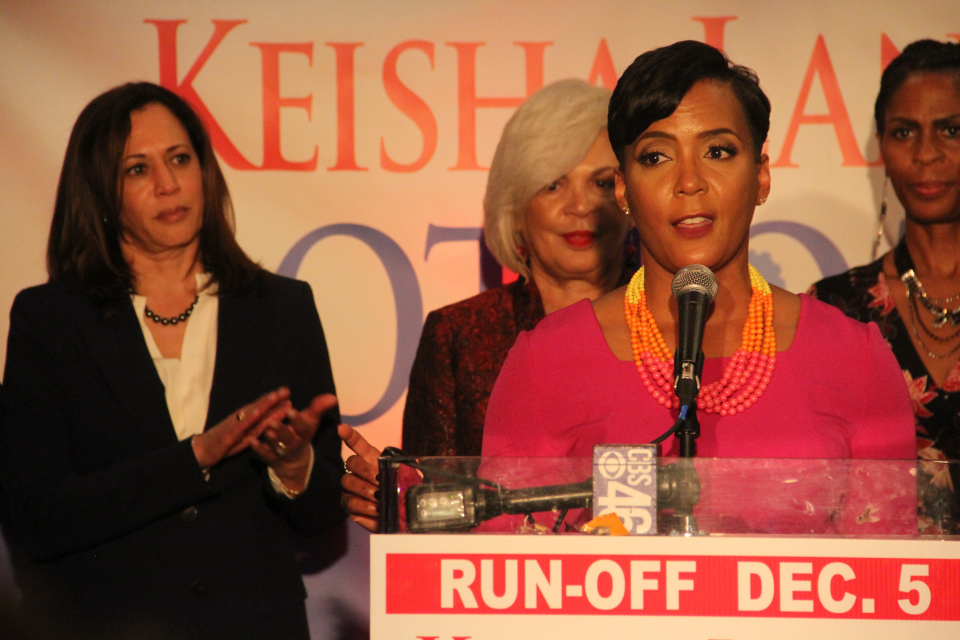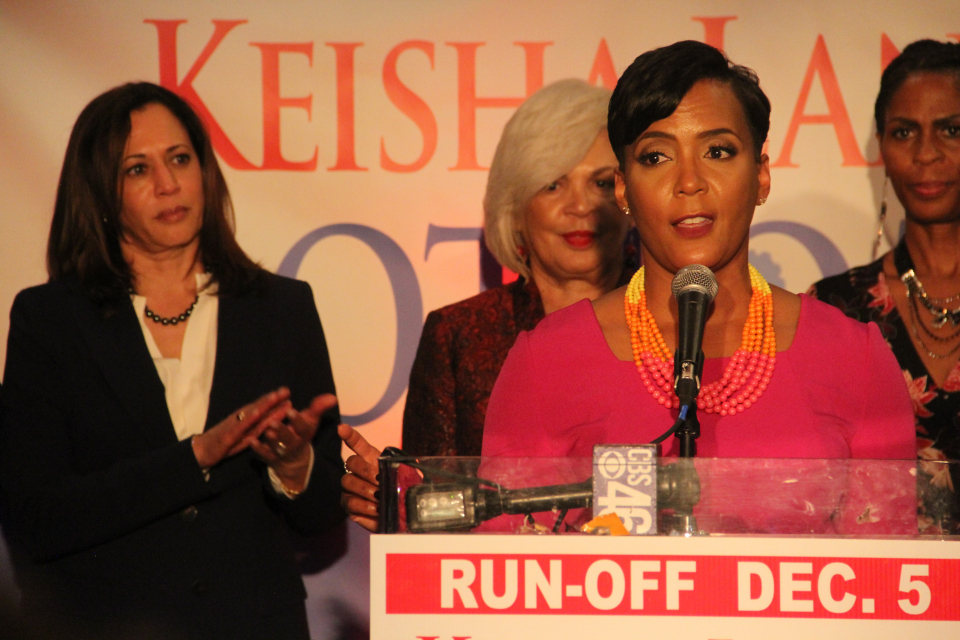 Keisha Lance Bottoms and Mary Norwood faced-off for a final debate before the crucial election on Dec. 5. Bottoms and Norwood are seeking to become the next mayor of Atlanta and attempted to make their case to voters.
The issues that were addressed in the debate included corruption in City Hall, personal taxes and property ownership, party affiliation, and race.
Last week, this publication reported on a recording that captured Norwood using racial language while speaking to the Young Buckhead Republicans. During the debate, Bottoms challenged Norwood on the recording.
"Recently a secret tape was released when you essentially said the same thing about the 2009 election. You used racially coded language such as 'thugs,' 'felons,' and 'public housing' when referring to African Americans who were exercising their right to vote.  Can you provide evidence of voter fraud. And if not, will you apologize for using racially coded language," Bottoms asked.
Norwood responded by saying, "The language that I used in a tape that has been spliced and doctored to misrepresent was language that I was concerned about voters who were approached by ill-intentioned individuals who were encouraged to vote from an address that existed previously. Yes, I do have those names and I can produce them."
Bottoms countered by saying, "First of all, there is no spliced tape. The tape was made when you said those words. Explain which words were spliced? Your words were 'thugs,' 'felons,' coming from housing projects when talking about people who were exercising their right to vote. You also began the tape by saying, 'please make sure you're not recording me.' Was that spliced as well?"
Norwood countered by saying, "I did not go public because I did not want anyone in the city of Atlanta to have a public hearing of what may have happened in 2009. If a person is coerced to cross a jurisdiction line, they do commit a crime."
Norwood never firmly addressed the racial language that was used during the meeting.
Norwood countered by asking Bottoms if she would be an extension of Mayor Kasim Reed. She pointed to an occasion where Bottoms allegedly said that the difference between her and Reed is that she will "smile while cutting you." Bottoms responded by saying it was a joke and that Norwood was attempting to portray her as an "angry Black woman."
The voters will have their say in Atlanta on Dec. 5.