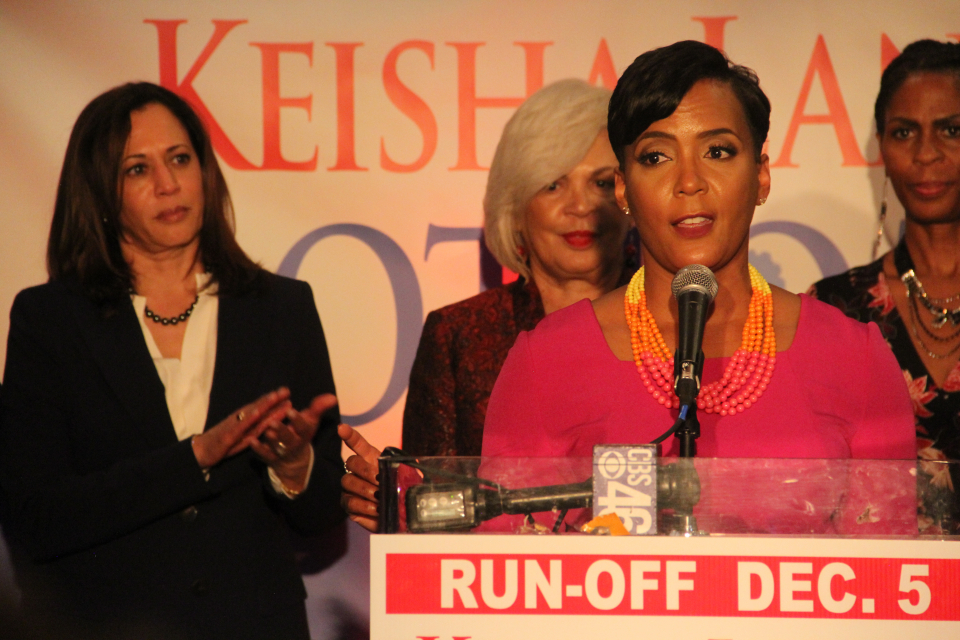 If you've traveled throughout America, you know that Atlanta is special. It's basically the last black-ran city in America that has a prosperous mix of business and cultural capital. Corporations thrive in Atlanta and it's also a place that influences the nation when it comes to music, style, and entertainment. There is no other city in America like Atlanta.
It's the birthplace of Dr. Martin Luther King, Jr. and home to the Civil Rights movement. It's also home to prominent corporations like Coca-Cola, Delta, and Home Depot.
Culturally, the city's influence is, arguably, only rivaled by New York and Los Angeles. For the last 20 years, Atlanta's music industry has remained at the epicenter of Black music. When it comes to hip-hop, the world looks to Atlanta for its pulse.
The next mayor of Atlanta will need to keep the legacy of the city alive. Keisha Lance Bottoms and Mary Norwood will face-off today as voters are left to make a decision.
Bottoms is an Atlanta-raised citizen who attended public school in the city before graduating from Florida A&M University and, later, Georgia State University's law school. She became a lawyer and judge and served on Atlanta's City Council before running for mayor. She's a life-long Democrat.
Norwood is an Augusta-raised citizen who attended private school at Augusta Prep, a school that charges $70K for a four-year high school education. She graduated from Emory University before marrying a doctor and opening an internet telephone company. Norwood got into politics after failing to make her wealthy Tuxedo Park neighborhood in Buckhead a landmark. Homes in the area are sold for as high as $6 million. She also serves on Atlanta's City Council and has voted Republicans in the past. Her current treasurer, Jamie Ensley, is a supporter of Donald Trump.
Bottoms and Norwood come from two different places and only one can maintain the essence of what is true to Atlanta.
There are some Blacks in Atlanta who have sided with Norwood, but they never give a legitimate reason for the decision. They either personally hate Mayor Kasim Reed, or they are misinformed about the records of both candidates. During her 17 years in city council, Norwood was mostly inactive. She decided to not vote on dozens of key issues such as benefits for same-sex marriage, pension reform, and airport concessions contracts. One of Norwood's major votes was her decision to help roll back the time of bar closings in a city where night life is prominent.
While in city council, Bottoms authored the city's panhandling legislation which provided social services for those in need; voted in support of the task force for the homeless imminent domain study; and voted for the pre-arrest diversion initiative.
It's puzzling to understand why anyone would consider giving the city to an Augusta-raised, Republican voting person who talks negatively about Blacks behind closed doors. Norwood does not represent the voice of real Atlanta. She's an outsider who is seeking to add to the wealth of her Buckhead friends who are disconnected from the working class.
Beyond race, Norwood has yet to prove that she can handle the job of being the mayor of an international city that thrives off of business and Black culture. For 17 years, she was incompetent in city council. Why would anyone think it would change while she's mayor?
Bottoms has the credentials and understands the pulse of the city. A lawyer and judge makes more sense than a housewife who is a socialite. Atlanta is too important, Keisha Lance Bottoms must be the city's next mayor.
Voting booths remian open until 8 p.m.