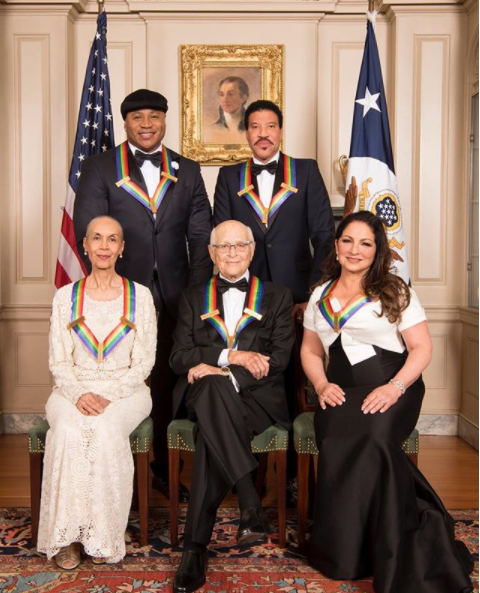 On Sunday, Dec. 3, LL Cool J made history once again. The self-proclaimed G.O.A.T. became the first rapper ever to receive a Kennedy Center Honor at the 40th Annual Kennedy Center Honors.
The Kennedy Center Honors, which celebrate a lifetime in the arts, honored not only the hip-hop legend, turned esteemed, award-winning actor, but also honored American musician and record producer Lionel Richie, American television writer and producer Norman Lear, Cuban American singer-songwriter and actress Gloria Estefan and American dancer and choreographer Carmen de Lavallade.
"The Kennedy Center Honors spotlights the extraordinary careers of five artists whose talent and ingenuity have enriched and shaped cultural life in America," stated Kennedy Center Chairman David M. Rubenstein.
Check out some of the other celebrities that attended the star-studded event. Let us know what you think about the honorees in the comments section.
Photo gallery credit: Aaron J. /RedCarpetImages.net unless otherwise noted