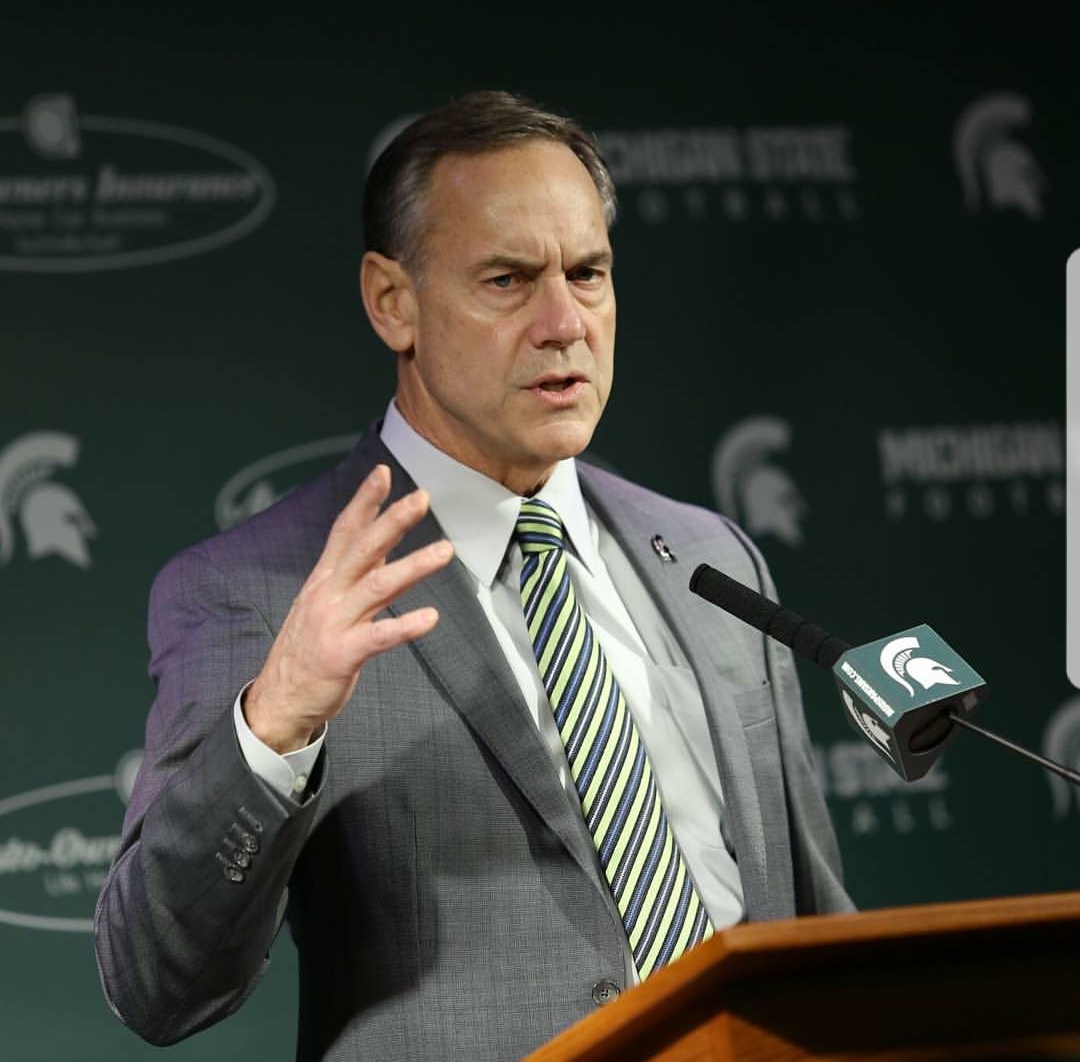 Michigan Wolverines head coach Jim Harbaugh had some choice words for Michigan State head coach Mark Dantonio over his "beating Michigan" remark during a recent press conference.
When asked about the fairness of the bowl game destinations for the Spartans and Wolverines, Dantonio said, "I just look at it as an opportunity to play in the Holiday Bowl right now. The records are what they are. I'll just continue to concentrate on beating Michigan, let things sort of sort out."
Michigan State (9-3) settled on a bowl bid in the lesser Holiday Bowl while Michigan (8-4) accepted a bowl invitation to play in the higher ranking Outback Bowl. All wins-losses and toughness of playing schedules aside, it is clear that the Wolverines are considered the "bigger" draw to face off against South Carolina on New Year's Day.
Never one to shy away from the perception that Michigan is better than Michigan State, Dantonio simply reminded everyone of what Spartan fans have come to know over the last decade — perception isn't always reality. Currently, Michigan State holds the upper hand with 8 out of 10 wins versus Michigan. Two of those wins have come during the Harbaugh era. The University of Michigan football coach used Twitter to shade Dantonio while simultaneously "congratulating" him on turning around the football program after a disastrous 2016 season.
"Saw Coach D comments on continuing to 'focus' on how 'he' can beat Michigan. Congrats on turning around a 3-9 team, plagued with off-field issues. Good for BIG to have him back," Harbaugh tweeted.
Ex-Michigan State football player arrested in sexual assault scandal
Could Harbaugh's low blow be in reference to the sexual assault scandal surrounding an MSU football earlier this year? It's no secret that MSU's football program has been plagued with arrests. Three players were charged with sexual assault prior to the start of the season and later Michigan State running back, LJ Scott was arrested on a driving on a suspended license charge. While sexual assault is certainly heinous, the "Maize and Blue" can hardly take shots over college football teams with the most arrests. The Wolverines' tie for 19th place with Arkansas at 14 arrests over the last five years. Perhaps the arrest for three misdemeanor assault charges by former Wolverines offensive lineman, Taylor Lewan in 2014 and Wolverines' cornerback, Nate Johnson's misdemeanor domestic violence charge this season are buried too deep in the recesses of Google's archives for Harbaugh to remember.
ESPN analyst, Jemele Hill addressed the "disrespect" on Sportscenter Monday by advising Harbaugh to "watch his tone" and to "learn how to beat us [Michigan State]."
Apparently, there are levels of this Michigan-Michigan State rivalry that transcend the football field and extend well into the offseason. As coach D says, "For all Spartans, "it's not over, it'll never be over, it's just getting started." #SpartansWill.
Catch State on Dec. 28 when the Spartans take the field in San Diego against Washington State before tuning into the Outback Bowl on Jan. 1 to see Michigan battle South Carolina in the Sunshine State.