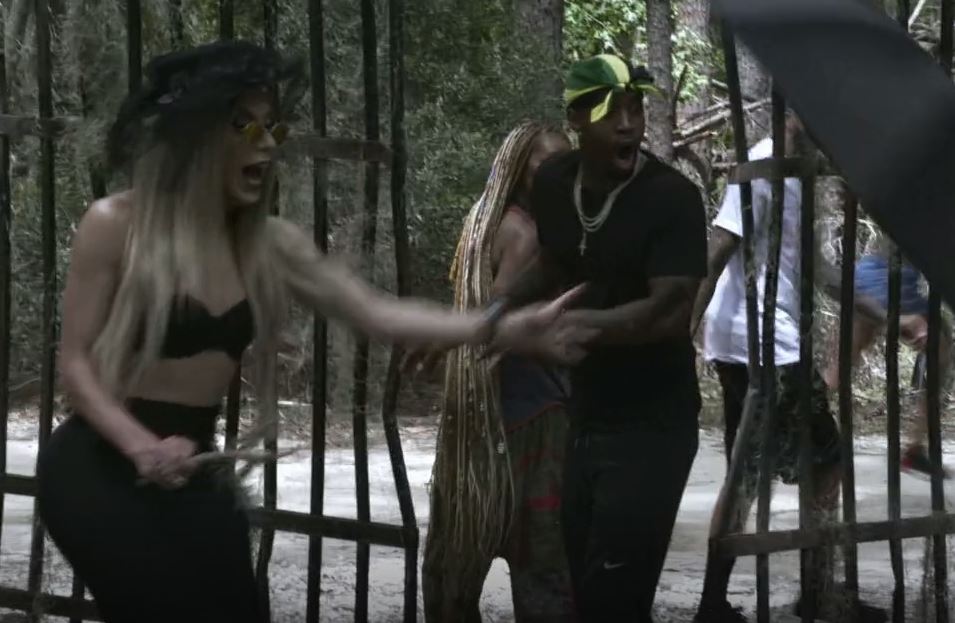 It's down to the last five in the house, but the players fail to realize that even with an alliance, it's still every man for himself in "The Walking Dead." Check out the highlights from episode seven below.
Eva Marcille and Tiffany Pollard compete for the top HBIC spot
As planned, Tiffany "New York" Pollard and Eva Marcille go head-to-head in the Devil Jeopardy elimination challenge. "Are you afraid of the spark?" is the name of the game where players must stab the voodoo doll a total of 10 times and grab its heart out of the lockbox before their opponent. Eva triumphs over Tiffany right as the stop clock hits zero — so long Tiffany, take the $5K to your charity, and rest in peace.
And then there were six — Erica Mena rises from the dead
Now that Eva is back in the house with her model alliance crew, they decide that Safaree Samuels will be next on the chopping block. In True "Scared Famous" fashion, the group goes to the graveyard to pay their respects to Tiffany and the rest of the fallen players. But, to their surprise, they have awakened the dead. Erica Mena, previously eliminated, pops out of a coffin and just like that she's back in the game.
The model alliance has to quickly rethink their strategy. They decide to place Safaree on hold for elimination and get Erica out instead.
Alaska goes rogue against the model alliance.
As usual, the rules constantly change with twist and turns. As planned by her fellow model alliance crew, Alaska is voted out and must choose an opponent to face in the next elimination challenge. However, at the last minute, she chooses Safaree. What happened, isn't Alaska supposed to choose Erica? Alaska explains that it's best to face a stronger player for this round, as it will benefit them better especially after she wins. The episode wraps up in the challenge where Alaska and Safaree are tied — only the strongest will survive. Who do you think will be sent to their grave next, Safaree or Alaska? Comment below.