Imitation may be the highest form of flattery, but with the case of Kim Kardashian's kids' fashion line, it made a group of fashion nerds fly into a frenzy. They accuse the reality TV queen of stealing designs from the likes of Rei Kawakubo and Demna Gvasalia for her own children's line.
The Instagram account Diet_Prada called out Kardashian, 37, for stealing others design ideas, comparing looks from her clothing line, TheKidsSupply, to the original works. The site posted this image accompanied by a caption: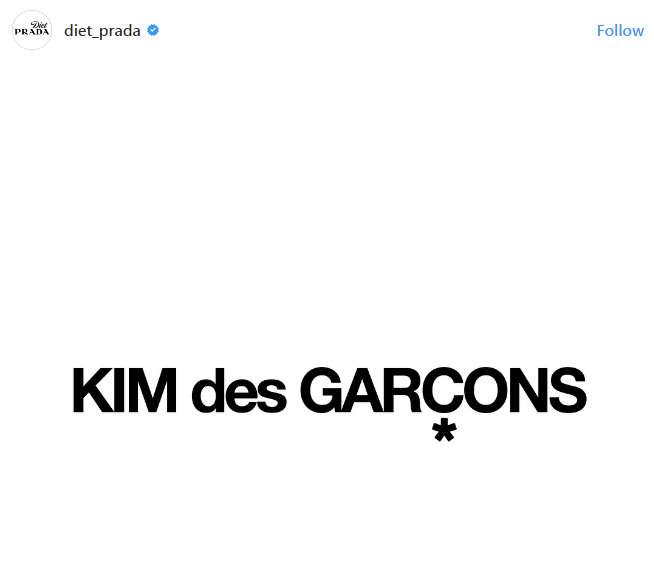 "@kimkardashian ! Just when we thought you may have rocked the glitter better than Bey, you had to go and rip an extremely limited edition @commedesgarcons x Kosho & Co souvenir jacket for your @thekidssupplyline AND that one-of-a-kind custom sequin @vetements_official dress made specially for North," Diet Prada captioned the post. "Great message for the little ones!"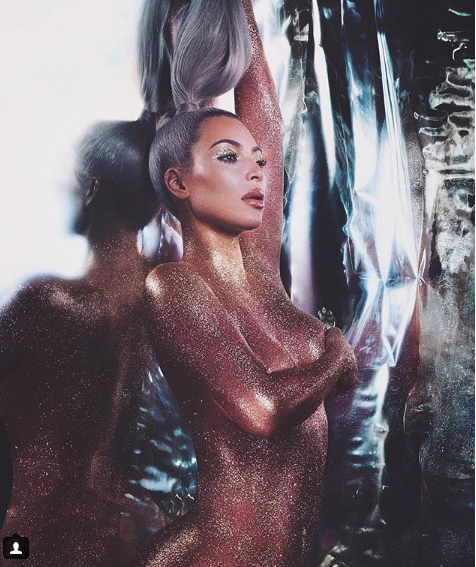 The Diet_Prada account, known for blasting fashion copycats, started with the mocking title of "Kim des Garcons" before showing side-by-side images of Kardashian West's mini version with the original Comme des Garçons jacket (designed by Kawakubo) bearing an eagle and the words, "Live Free With Strong Will" printed on it.
Other pictures showed Kardashian West in a sequined gown designed by Gvasalia, with her 4-year-old daughter wearing a miniature version of the gown that was made by Vetements.
Kardashian countered claims of copying, saying the pieces in question were intended to pay "homage" to the designers and that they had always intended to donate the profits from those items to charity because they're "using another designer's work."
The child-size replicas of the dress and the jacket were made for Kardashian's kids, North and Saint, and then eventually reproduced as the "Rei bomber" and the "Demna dress" to be sold for Kids Supply. 
A spokesperson for Kids Supply responded to the accusations of Kardashian being a rip-off artist, according to People: "The idea behind Kids Supply is to give people the opportunity to purchase things that would never be available for children otherwise. We decided to release the Demna dress after making one on our own for North because it got such a great reaction and an overflow of people wanting it for their own children. We named it the Demna dress to pay homage to him as it was one of Kim and North's favorite mommy and me moments." 
They added, "The Rei jacket was a mixture of some our favorite souvenir jacket art. We have been collecting for years and have archive of them. We named it the Rei Jacket out of the utmost respect for her."
They added that 100 percent of the proceeds from both pieces will be donated to the Children's Hospital of Los Angeles.
We took 2 pieces from North & Saint's closet that are their favorite pieces & recreated them. 100% or the proceeds for those pieces are being donated to The Children's Hospital Los Angeles.

— Kim Kardashian West (@KimKardashian) December 6, 2017