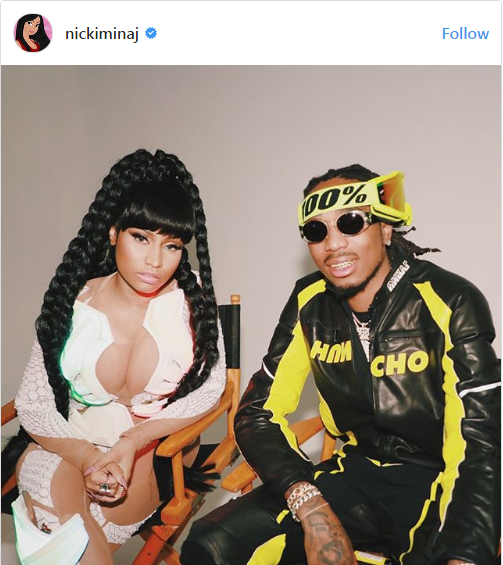 This could be a scenario of a veteran superstar taking umbrage at an upstart encroaching on her turf. Or it could be a simple misunderstanding or even busybodies spreading false rumors.
Whatever the case may be, there is an alleged rift developing between rap princess Cardi B and reigning queen Nicki Minaj. In public, they seem to be down like two flat tires. But, as we've seen too many times in the past, this could be a facade, with something ugly brewing beneath the surface of these two talented lyrical lionesses.  
An inside source claims that Minaj is talking about Cardi B behind her back.
Keep in mind that Nicki and Cardi have just collaborated on the hot Migos single called "MotorSport," But are things really good between the two camps?
The source informed Celebrity Insider that Cardi B claims that they are not good and that Nicki is dissing Cardi B in private.
"Cardi is really confused over Nicki and how she's been acting," the insider claimed.
"She's been supportive in public, and whenever they've talked, Nicki kept things cool, but Cardi's got all these people telling her that Nicki is shady behind her back. It's hard for Cardi to know what to believe. The old Cardi would confront Nicki over this, but she can't act that way anymore."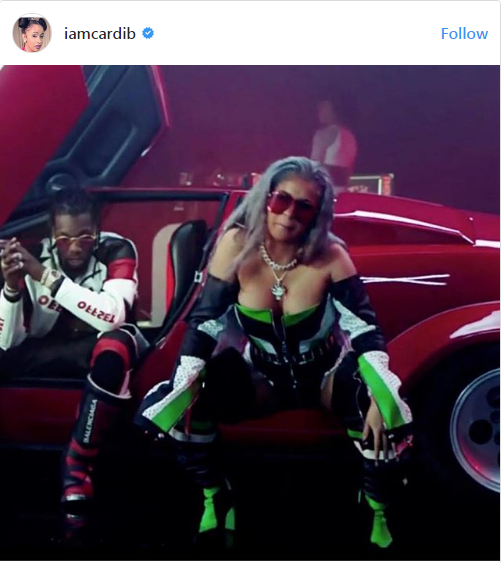 The same insider said Cardi doesn't want to get any drama popped off, which would be the case if she confronted Nicki on the matter because of her friendship to Cardi's boyfriend Offset.
"She doesn't want to make enemies, and instead, she just wants to make money," the same source added. 
"And she wants to keep her man happy. Offset and Nicki are friends, and he loves her, and the last thing Cardi wants to do is put him in a spot where their friendship is ruined because of her. She's stepping very carefully and just doing her best not to get sucked into the drama."
At this point, with little concrete evidence beyond word-of-mouth, Cardi's best option is probably let things go for now and avoid jeopardizing the burgeoning friendship.
In related news, Cardi is making wedding plans these days, and she admitted that she wants to spend $1M on it. She would be wise to appropriate her energies on wedding plans instead of making a colossal drama based on some rumors.