We have witnessed formerly admired celebrity, Tyrese Gibson, display some very disturbing behavior online repeatedly in 2017. And we may have another singer exhibiting similar head-scratching traits with Kevin McCall.
Just a week after angrily disowning the daughter he had with ex-girlfiend Eva Marcille, and then claiming she practiced witchcraft around their child during a scorching social media storm, McCall is now online again reminiscing about better times he had with Marcille.
The barely relevant singer posted up a throwback photo of Marcille, which he says reminds him of the smile he "put on her face."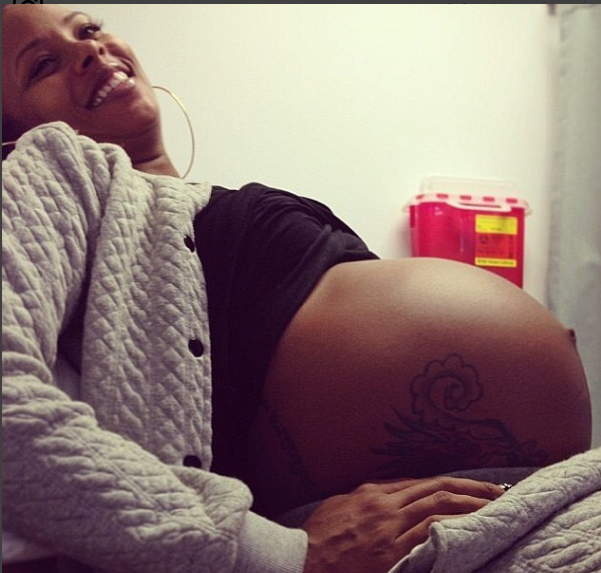 Even though we've both moved on and found new love and new life- I remember that smile I put on your face when I gave you your 1st baby bump. When I made this song with @jamesfauntleroyii #More link in bio now.
Are we missing something here? One week, he's firing off profane denunciations of Marcille's humanity since she decided to end their relationship and begin another one with Atlanta businessman and philanthropist Michael Sterling. And now he's reliving the past lovingly. Granted, it probably stung McCall's ego and feelings when the former "America's Next Top Model" winner-turned-actress announced that she is expecting her second child with Sterling. Marcille also posted a photo of Sterling having a meal with Marcille and her first daughter, Marley Rae McCall, 3, which probably made McCall take off like a rocket and fire up social media with his linguistic blowtorch.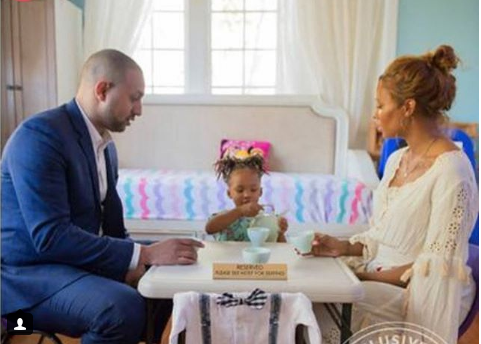 It seems like the singer is also seeking attention for his new single. That may be the reason for the plug at the end. McCall, however, claims the shout-out is genuine.