Quigi Theodore (Brooklyn Circus), Host Bevy Smith (Page Six), Dreu Beckemberg (Beckemberg Cricket Club) (Photo Credit: A1 Visuals)
Several of the nation's most stylish ladies and gents were front and center at The Space NYC in Brooklyn, New York for the collection unveiling for Quigi Theodore of the Brooklyn Circus and Craft Syndicate by Dutch Masters competition winner, Dreu Beckemberg of Beckemberg Cricket Club. Guests mingled, dined on passed hors d'oeuvres and complimentary cocktails while they enjoyed a cricket exhibition styled in Craft Syndicate designed apparel.  The night kicked off with a Bevy Smith hosted panel featuring designers Theodore and Beckemberg who were joined by Craft Syndicate by Dutch Masters judges Ty Hunter, Fonzworth Bentley, and Claire Sulmers.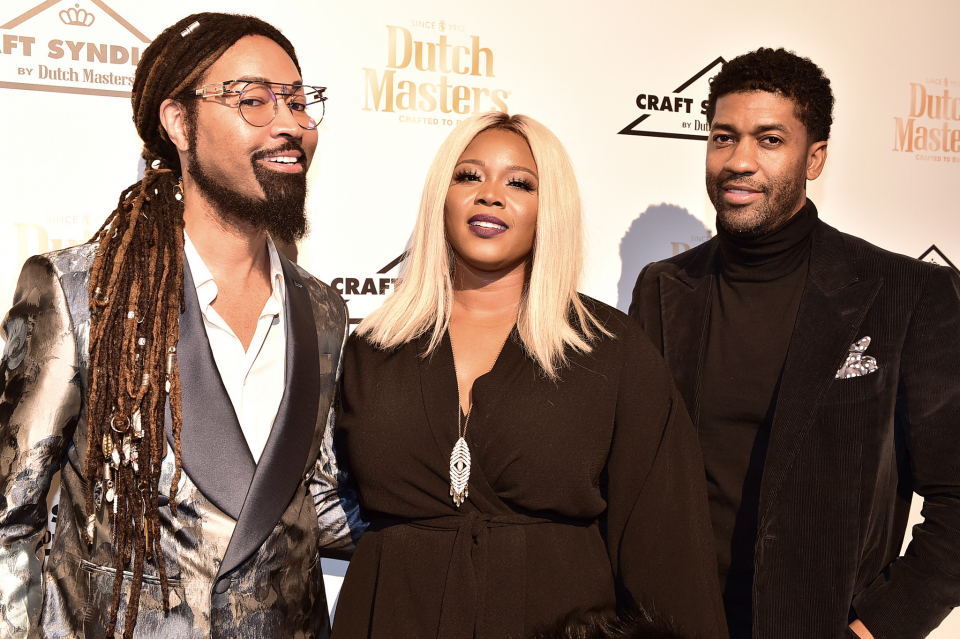 Ty Hunter, Claire Sulmers, and Fonzworth Bentley served Craft Syndicate Fashion Judges (Photo credit: Antoine DeBrill)
Craft Syndicate by Dutch Masters understands that creatives can have incredible talent and vision. But without the right connections and direction, they'll struggle to make it to the next level. With this knowledge they created a mentorship program that pairs aspiring creative entrepreneurs with established mentors in the areas of film, music, and fashion to create a finished project followed by a major unveiling to the public. For the fashion vertical, Quigi Theodore of the Brooklyn Circus selected fellow Brooklynite Dreu Beckemberg from over 1,000 candidates with the help of celebrity judges Hunter, Bentley, and Sulmers.
Speaking on the collection Theodore said, "The process was very exciting; it's great to see the collection come to life. We worked really hard to see [Dreu's] vision come to life. Craft Syndicate gave us this platform and produced this phenomenal event and we're excited."
Theodore and Beckemberg had only six weeks to create the collection which blended bold colors, clean lines, scarfs, and pinstripes. Speaking on the vision for the collection, Beckemberg said, "This collection was designed around the Maaasi Cricket Warriors and these bold colors are the colors they wear everyday to garb their bodies. They wear a lot of scarves and beads to play the sport which is definitely unorthodox. Craft Syndicate is an amazing program and I definitely appreciate the opportunity you guys have given me to create this collection."
Following the panel, guests were invited into an adjoining room where 10 models lined up on a cricket field and donned the Beckemberg Cricket Club collection.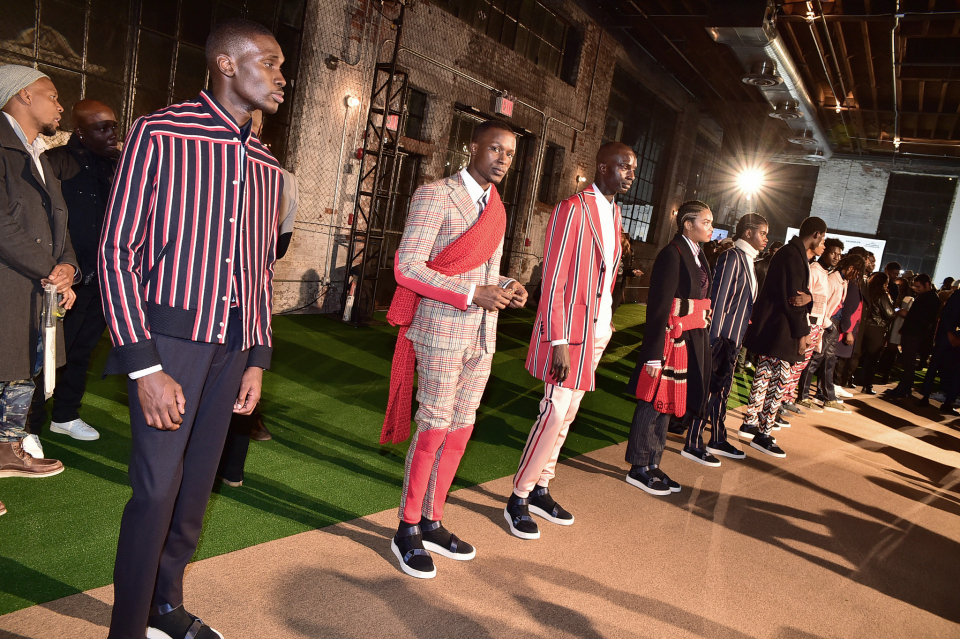 Beckemberg Cricket Club Unveiling
Check out more photos from the event courtesy of Antoine DeBrill and A1 Visuals …