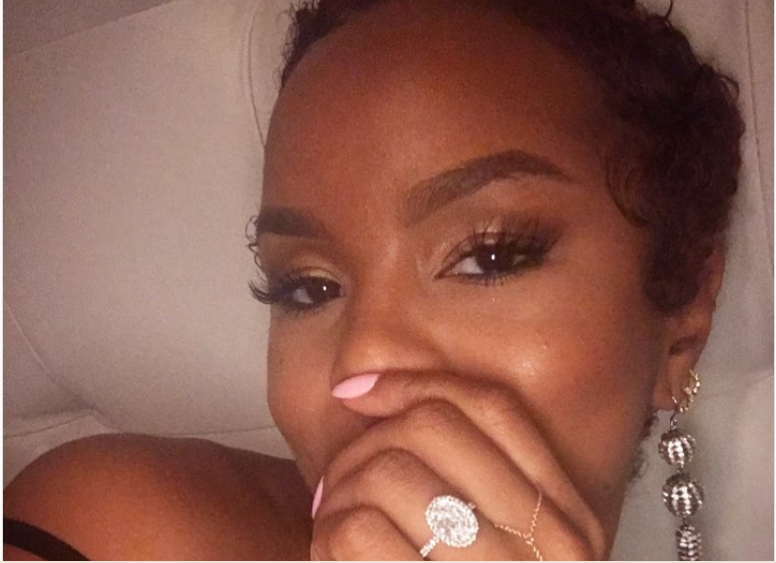 The lovely LeToya Luckett is one of those hopeless romantics who had to give love another try. And, through her faith, Luckett was love-struck again and this past weekend, the former Destiny's Child singer got married to boyfriend Tommicus Walker, a Dallas-based entrepreneur.
The couple ambushed urbanites with the surprise engagement announcement when they announced in August that Luckett was going to get married again following just a few months of dating — and so soon after her first marriage, which seemed filled with promise, ended after just a few months in 2016.
Hopefully, the second time around is the charm for the beloved Luckett.
Walker got things off to a good start. He scored some serious points with Luckett's fan base when he famously flipped the script on his bae. During Luckett's surprise birthday party for Walker, he actually had another plan in place: He put a ring on it — and he surprisingly invited many of their family members and close friends to witness the occasion.
It also didn't hurt that Walker hails from the Lone Star State. Luckett was born and raised in Houston, about a three-hour drive southeast of Walker's business operations in Dallas. So the couple was already ingrained with similar home-grown sensibilities and, of course, that famous Texas pride.
That night following the proposal, Luckett posted a ring selfie, showing off an impressive rock that was accompanied by a slew of hashtags and a glowing smile.
This past Sunday, just four months after their engagement, Luckett donned a Vera Wang wedding dress to walk down the aisle. "Vera Wang graciously allowed me to add a few touches to my dress as my own addition," Luckett told Essence magazine.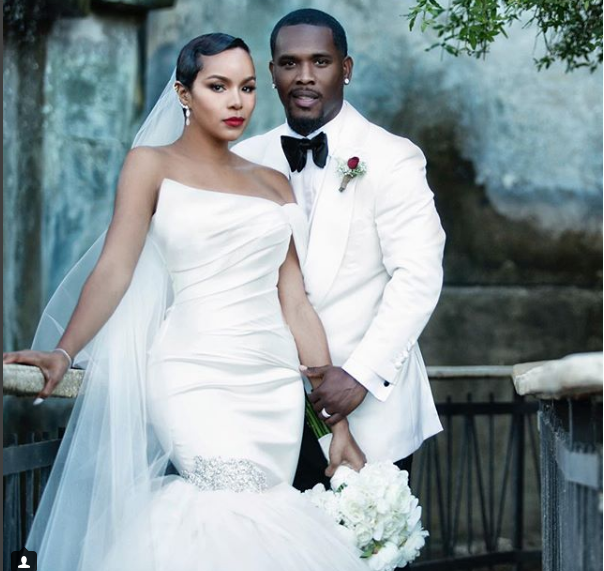 At the reception following the wedding, Luckett unabashedly twerked and twisted in her wedding dress to UGK's "Take It Off." The pair hosted the intimate gathering of friends and family at Villa Antonia, a mansion in Texas hill country, just northwest of Austin, the capital of Texas.
The wedding's color scheme was more traditional: white and black, with red accents. Luckett complemented the trumpet dress with a red lip, teardrop earrings, and a cathedral veil cascading from her signature finger waves. Walker's outfit was synchronized with hers as he sported a white dinner jacket, black bowtie, and a single red rose with baby's breath on his lapel. Luckett's bridesmaids wore long black dresses that were a cornucopia of styles.