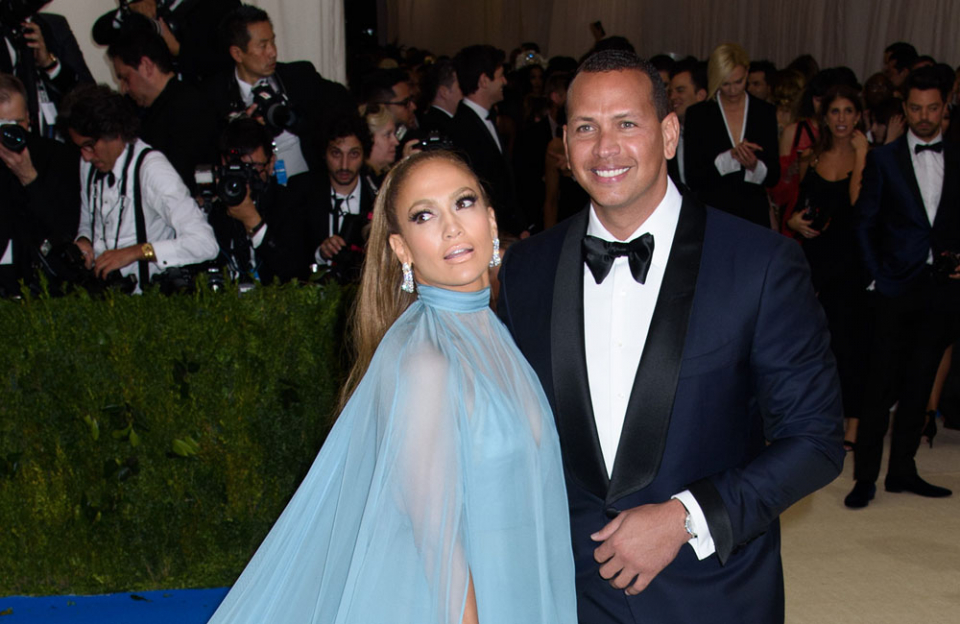 Jennifer Lopez and Alex Rodriguez are "talking" about marriage and their kids: Jennifer's nine-year-old twins Max and Emme and Alex's daughters Natasha, 13, and Ella, nine, are all for it.
A source told People, "All the kids want Jennifer and Alex to get married. There are definitely talks about getting married, but Jennifer is old-school and will wait for the engagement ring before she entertains any wedding talk.
"They are very happy that all the kids get along and have accepted their new family. Jennifer feels Alex is her true soulmate and can't believe how happy she is with him. Alex smiles any time marriage comes up."
Meanwhile, Jennifer and Alex previously revealed how important it is to "understand" one another.
Alex said, "We are very much twins. We're both Leos; we're both from New York; we're both Latino and about 20 other things."
And Jennifer added, "I understand him in a way that I don't think anyone else could, and he understands me in a way that no one else could ever. In his 20s, he came into big success with the biggest baseball contract [at the time]. I had a No. 1 movie and a No. 1 album and made history. We both had ups and downs and challenges in our 30s, and by our 40s we'd both been through so much. And more importantly than anything, we had both done a lot of work on ourselves."