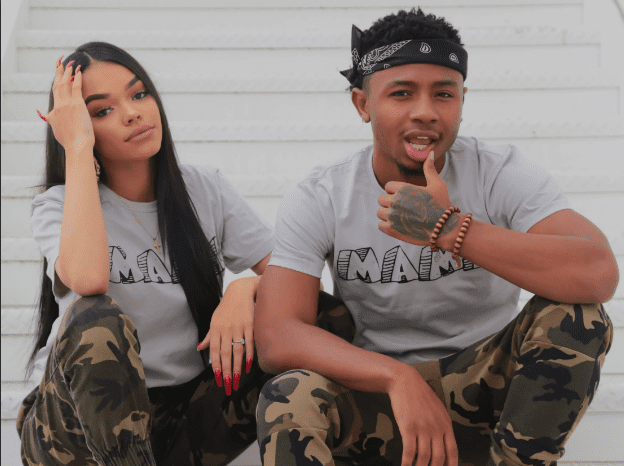 In a world of insta-famous couples, there's not one quite like GoldJuice. Made up of beauty YouTuber Olivia Gold and rapper Will Got The Juice, this pair has attracted almost 800K YouTube followers, thousands of Instagram followers, fan pages and more — in six months. Already carrying a large following individually, GoldJuice decided to go public on June 1 and merge their worlds. Providing a genuine look at their love life and passions, they have stolen the hearts of their fans and fall more in love with each other every day.
After moving from the East Coast to Las Vegas, the two are working harder than ever to build a brand that can connect with their audience and keep them entertained. From the pranks and vlogs to sporadic moments in their day, GoldJuice drips with creative sauce that has created a powerful platform. Rolling out sat down with the couple to find out more about their start, how they stay focused and social media tips for growing:
How did you guys meet?
Will: We first met on Instagram when I saw her on my explore page. I slid into her DMs and ended up meeting her at a lounge.
Olivia: Actually, you got my number and we started FaceTiming first.
Will: I had to make sure she wasn't a catfish, ya know? But after that, it was like love at first sight.
What inspired you to start doing videos together?
W: It's really a collab of both of our worlds. I was already on Vine with the comedy and rapping, so I was hip to being in front of the camera. She was also used to being in the camera with her beauty channel on YouTube.
O: And we never planned on doing videos. When we moved in together we would just try out random ideas like a Boyfriend Tag video on my personal YouTube channel. It went really well and we continued to see it grow and grow. That's when I decided to turn the channel into GoldJuice because most of our followers were already fans of me and Will. The videos have just continued to get more fun with pranks and all kinds of ideas.
So let's talk about the business side. How do you hope to utilize the growth of your brand?
O: We definitely plan to keep going strong on Youtube because we have such a great fan base there and want to keep making videos for them. We also recently launched a merch line and plan to come out with different items. But even with our brand together we also want to do our personal stuff.
W: GoldJuice is definitely the umbrella so it gives us a chance to put our passions underneath it and we support each other with it.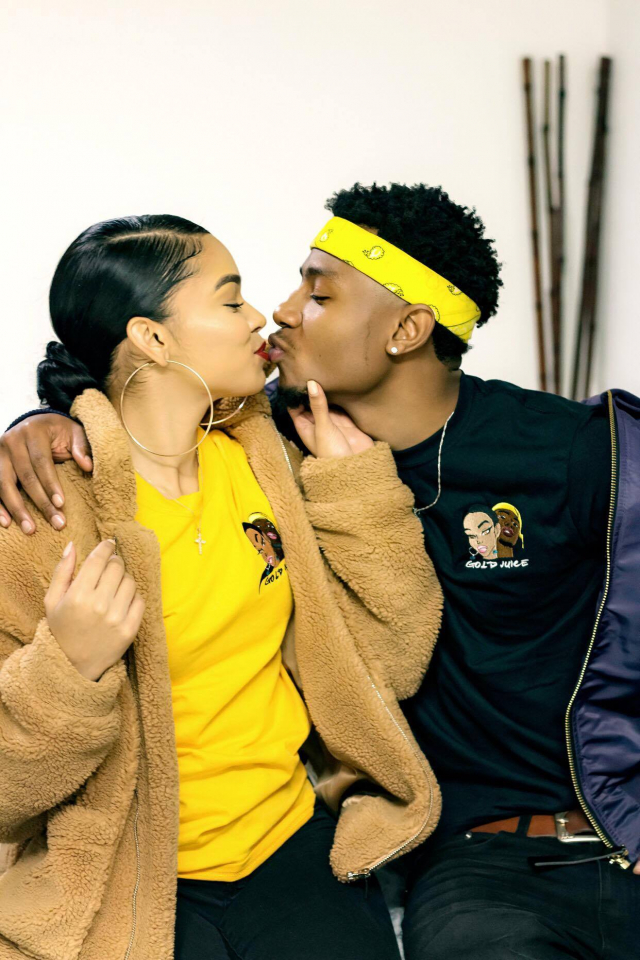 Do you have advice for couples on how to grow your social media presence but also maintain your relationship off-camera?
W: I'll say balance and keep it fun. Don't take social too serious, just have fun with your relationship and not worry about anyone else.
O: You also have to be real. How we are on camera is how we are 24/7 and I think people see that when they meet us or are around us. But keep the really personal things between you two because that's when it gets out of control.
What's your process of making videos and thinking of ideas?
O: It's in advance but usually only by a couple of days. We like to sit down at the beginning of the week and brainstorm together if it's for our vlogs. But regularly it just comes naturally.
GoldJuice is fairly new but do you have any tips for sustaining a social media audience to keep them coming back?
W: Consistency is the biggest key. You see how television networks are constantly on? People can go on the ESPN network and it will always be running and that's exactly how your social media has to be. You have to present yourself as a worker and keep producing. You will fall in love it.
O: Also, hard work pays off. The more you put out is the more you will get in return.
With being so far from your family and friends, what keeps you motivated and dedicated to the brand?
O: I'll definitely say each other. We recently just spent the holidays with just me and him and we are really far from our family. I was pretty emotional during Thanksgiving but we just continue to motivate each other and keep each other happy.
W: Whenever holidays come around, it's emotional but we also don't want to go back home. I like the separation because it allows us to do what we need to do without distractions.
To keep up with merchandise releases and new videos of GoldJuice follow them on Youtube and check out their Instagram pages at @willgotthejuice2 and @OliviaG0ld.