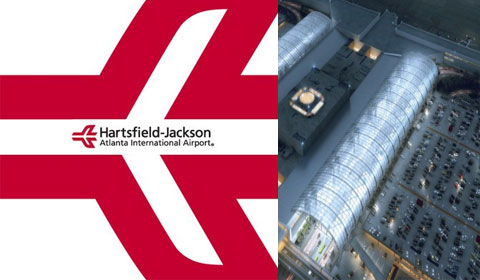 Air travel across the United States and internationally is disrupted after a power outage at the Hartsfield-Jackson Airport in Atlanta. Power went out to the airport at around 1 PM, Sunday, December 17, at the start of the Christmas holiday travel season.
A power outage has impacted several areas in the airport. #ATL officials are working to remedy the situation. Additional updates to come

— Atlanta Airport (@ATLairport) December 17, 2017
Emergency procedures were put in place as parts of the airport were plunged into total darkness and people were reportedly trapped on elevators. In addition, the Plane-Train stopped running with passengers on board trapped underneath in underground tunnels. TSA personnel are not allowing any passengers to move around the airport or leave the concourse area that they are in. Some passengers on board planes have not been allowed to disembark some four hours later. Unfortunately, many airport vendors are also taking a financial beating as perishable foods must be discarded and they must pay employees to keep their business running and safe.
One business owner who asked to remain nameless stated,"This is an uncontrollable situation where we have no control and doing the best we can until we gain more information from the airport personnel."
BREAKING: Prayers for Millennials with dead cell phones at Atlanta Hartsfield Airport and no way to charge up… They now know how life was in 1982. #atlantaairport #AtlPowerOutage pic.twitter.com/QTZ5TSQJP9

— Joe Floccari 11Alive (@JoeFloccari) December 17, 2017
Currently, all flights in and out of Atlanta are suspended until power is restored. Scheduled arriving international flights are being diverted to land at other airports. There are reports that Border Patrol, Immigration, and other federal agencies may have to bus some international passengers into other airports. The International Terminal at the airport is currently running on generator power and no passports can be scanned. In addition, there is limited cell phone coverage at the airport.
At this time, it is being confirmed that Jet Blue, United, Southwest Airlines, and American Airlines have canceled all flights due to the power outage. There are now unconfirmed reports that people are beginning to be evacuated from sections of the airport.
At the time of this writing, there were reports that the cause of the outage was a construction crew, however, this is unconfirmed and the cause of the outage is still underway. This story is still developing and will be updated.
Updated information on the ATL power outage. pic.twitter.com/yu0MMsRqZE

— Atlanta Airport (@ATLairport) December 17, 2017